Garmin produces wearables with amazing features and incredible functionalities. One of its particularly handy features is the Garmin Wireless Payment, supported by several of its devices. It allows the users to make payments directly through their Garmin wearables.
While it does offer convenience and simplicity for making payments, it's not free from issues. If you too, are facing Garmin Watch Pay not working, then stick with us; we will address the issue and provide you with some simple troubleshooters to resolve the issue effectively.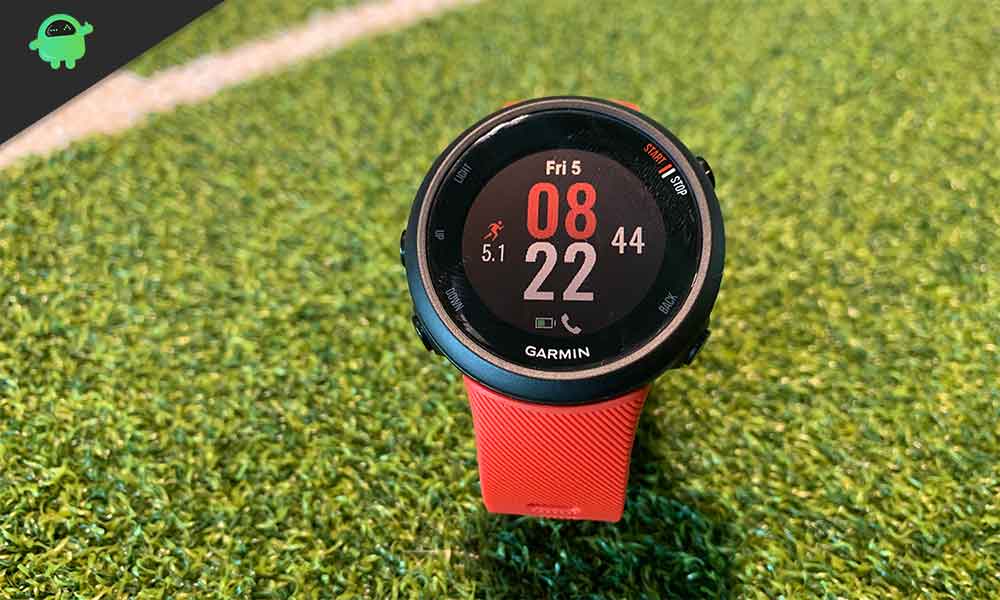 How to Fix Garmin Watch Pay Not Working Issue?
Several issues could cause Garmin Pay to falter and could not complete the required process. Here are common troubleshooting solutions which most likely will fix the error.
Garmin Pay had minimum requirements for devices it can operate. Therefore your smartphone must meet the requirements; otherwise, Garmin Pay will encounter errors. If your smartphone runs on android, anything below android 6.0 marshmallow won't be supported by Garmin Pay.

Although Garmin Pay runs smoothly with Mastercard and Visa, it still requires authentication from your bank. If your bank doesn't support Garmin Pay, you won't be able to enjoy the service. Consult your bank or go through the supported bank list on Garmin's official website.

Garmin Pay needs a stable internet connection if you want to add a card. If your phone doesn't have network connectivity or if the connection is too slow, Garmin Pay won't work properly. So, make sure that the phone has a stable network connection before trying to add a card.
Reset Garmin Wallet Passcode
If your Garmin Pay is not working, it's possible you are entering the wrong passcode. Resetting the passcode could fix the issue. The following steps will help you;
You have to reset the Garmin Pay if you don't remember your passcode.

On the Fenix page on the Garmin Connect app, tap on Garmin Pay, then choose, 'Change Passcode' option.

From here, just proceed with the instructions given on the screen to reset your passcode successfully.
Unable to Add a Card To The Pay Wallet
If you haven't added a card to your Garmin Pay Wallet, you will encounter pay issues. If you are facing any trouble with adding a card, the following steps will help you tackle the issue;
First, check your card details and verify that you are entering them correctly. Failing to do so will result in an error.

Germin Pay only accepts cards from a set number of vendors. If Garmin Pay does not support the card, you won't be able to add it. You can see the list of supported cards on Garmin Pay's official website.

The mobile device that you are using to add the card should have to be connected with a stable network connection. It can be a cellular or Wi-Fi network. Without a network connection, Garmin Pay will not work.
Unable to Connect to Pay Terminal
If your Garmin Watch is having issues and is unable to connect to the pay terminal, execute the below-mentioned steps to troubleshoot the issue;
You first need to ensure that the store you are trying to pay for accepts mobile payment. Also, ensure that the terminal they are using is working properly.

In some cases, the cashier has to initiate the payment from their end. Make sure that the terminal is ready to accept the payment and execute the payment process.

There could be signal obstructions between the pay terminal and the NFC antenna. Slightly change the position of the watch or touch the watch to the terminal to remove any hindrance to the signal.

Keep your Garmin watch closer to the terminal till the payment process is complete. Once the payment is accepted and the process is complete, the terminal will notify you about the payment.

Do not proceed with the payment immediately after adding a card. The newly added card has to be verified and activated by the payment card network, which takes some.
Well, these are all the common issues you may face with your Garmin Smartwatch. On the other hand, these errors are sure to be get fixed once Garmin releases future updates. Till then, you can try out these fixes to get your work done,
That's all we have for you regarding the Garmin watch pay not working issue. We hope this guide helped you. Further, if you have any doubts or queries use the comment section below to reach out to us.
For more interesting guides, tips, and tricks, you can subscribe to our YouTube Channel. Don't miss out on our Windows Guides, Gaming Guides, Social Media Guides, Android Guides, and iPhone to discover more.