With the array of Android devices swimming into the markets, it's quite clear that most Android manufacturers do not put as much effort into their device's audio output as they into its camera's abilities. But every now and then we have manufacturers like Sharp that really care about the audio output as well. The Sharp brand is unheard of outside of Japan. But if you ever picked up a Sharp AQUOS smartphone, you'd be able to experience the amazing sound output, thanks to AM3D's Zirene software. AM3D offers breathtaking audio processing software that powers millions of high-end devices around the world. One of the most attractive feature they provide is the virtual surround sound. It operates like a simulated 3D stereo sound effect that comes out of smartphone speakers.
Developer ahrion has developed Zirene and made it compatible to work on any Android phone, granted that it is rooted with the systemless Magisk framework. To learn more about Magisk, keep reading!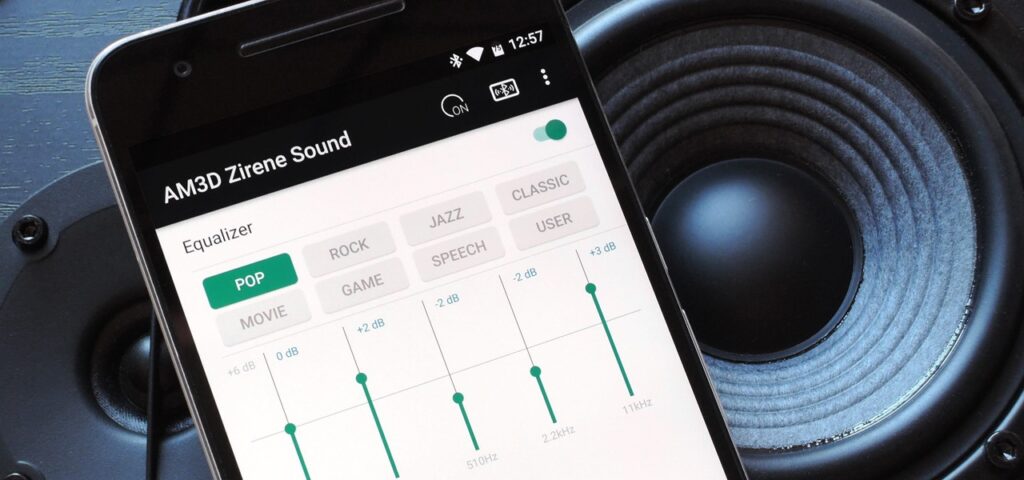 What is Magisk Manager?
Magisk Manager is an app for managing Magisk as can be witnessed from the name itself. It is currently the best alternative to Chainfire's SuperSU. Developed by XDA developer topjohnwu, Magisk is in fact much better than SuperSU in some aspects. No wonder it is becoming the default choice of custom ROM developers. Unlike SuperSU which only grants or denies root permissions for specific apps, Magisk has the ability to hide root from an app completely.
Magisk works system-less-ly, which means that t it doesn't alter your system partition in any way. This means you can still install official OTA updates without losing root. Magisk is also incorporated with a Universal Systemless Interface that other developers can use to build custom MODs for Android devices without altering the system files. That is very similar to the Xposed Framework.
How to Install Magisk on a non-rooted Android device?
Magisk can be installed using a flashable zip from a custom recovery. However, Magisk does not support every Android device. If your device is not supported, you might get stuck in a boot loop. So make sure you take a full Nandroid Backup before installing Magisk.

Download the latest Magisk Installer zip from

this

link. Since Magisk is in constant development, it's possible that there are newer versions available.

Transfer the downloaded zip to your Android device.

Reboot your device to recovery mode. Depending on your device, the button combinations can vary.

If you're using TWRP recovery, select Install from the menu and select the Magisk zip.

Swipe right to install.

The installer modifies the boot image of your device and creates a new magisk.img partition in your smartphone's root directory. It also places necessary files in /cache and /data partition.

Although, if you're already rooted with anything other than MagiskSU, Magisk phh's superuser or Chainfire's systemless SuperSU, the installer will try to delete the binaries and the root app from the system partition too. Otherwise, it wouldn't touch your system.

Once Magisk is flashed, you'll see the Reboot System option, tap on it.
Now let's get back to getting 3D stereo sound effect, shall we?
Requirements
Rooted Android device.

Magisk systemless framework.
Steps
Install AM3D Zirene Sound
Launch the Magisk Manager app and go to the Downloads section. Search for AM3D Zirene and tap on the download icon next to the top and only result. Select Install and then wait for a few seconds for the installation to complete. When it does, you'll be prompted to reboot your phone. Tap Reboot.
Get familiar with the interface
When your phone restarts, you can find the AM3D Zirene Sound app in your app drawer. Open the app and turn the service on by tapping the respective switch on the Action bar. Once turned on, the bass and treble can be adjusted with the two dials towards the bottom half of the app screen. If you tap the phone like icon next to the On-Off switch up at the top, you'll see a list of preset audio profiles based on different devices.
If you are not using an equalizer app, or if you'd rather have a system wide equalizer instead of app specific equalizers that are built-in to some music apps, you might want to enable the AM3D equalizer. The equalizer can be enabled by the toggle switch at the top right just under the Action bar.