Ghost of Tsushima is one of the best Samurai action-adventure games to come to the PlayStation universe. It was released nearly three years ago, and over this while, the game has only made non-PlayStation users jealous of the PlayStation users. But by Sony's track record of releasing PC versions of games that were previously PlayStation, can we also expect to see a PC version of Ghost of Tsushima?
The answer to that is what we will try to cover in this article. We have included all the information we know about a possible PC version of Ghost Tsushima. All of the information mentioned here are speculation and rumors, but the sources of these rumors are pretty credible in every way. So, without any further ado, let's get into the details.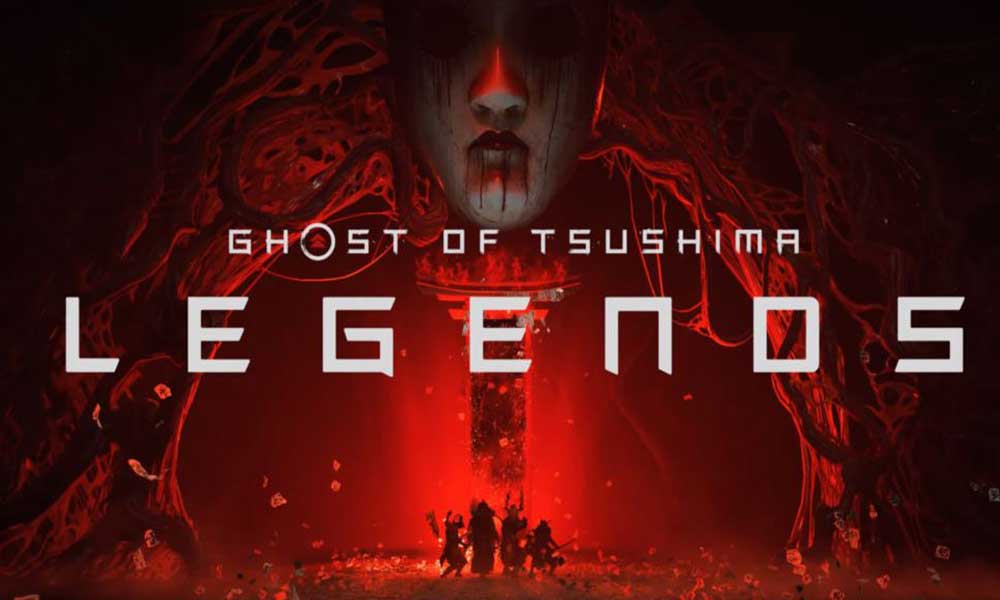 Ghost of Tsushima PC Release Date and Update 2023:
Ghost of Tsushima is the ultimate Samurai game one could ask for. But how likely is the fact that we will see a PC port coming soon? In the short term, very likely.
There has not been any official confirmation from Sony or the developers. There have only been speculations and rumors about releasing a PC version of Ghost of Tsushima. So, let's check out the details of it all.
Reasons why Ghost of Tsushima should see a PC version:
Sony-exclusive games such as Days Gone, Horizon: Zero Dawn, God of War, and The Last of Us were all PlayStation-exclusive games initially. But after a few years, Sony also made the games available on PC. What surprised a lot of gamers was Sony's move to release the PC version of The Last of Us. The Last of Us franchise is enormous, with even a series of its own. So Sony releasing the PC version of The Last of Us made it evident that Sony is only trying to make the best games that Sony has under it available to a broader audience with a PC version.
Compared to titles and franchises like The Last of Us, the Ghost of Tsushima franchise is much smaller. So Sony deciding to give up on the PlayStation exclusiveness of the title and releasing a PC version is an expected move now.
Apart from this track record of Sony, there was also an infamous Nvidia leak back in 2021 that has only proved to be true to date. That leak revealed a list of upcoming and unannounced games, and one by one, all of the titles mentioned in the list have been released over the last two years. On this list was also the PC port of Ghost of Tsushima. This is another credible hint that we will soon have the PC version of Ghost of Tsushima.
Another hint about the release is that if you go to Amazon, PlayStation Direct now features the new Ghost of Tsushima boxart without the "Only on PlayStation" banner. The banner was previously present. The same thing happened with Horizon Zero Dawn and Days Gone. The PlayStation-only label was from boxart on Amazon, and then we saw the PC version of the games coming to the market. So, this is another hint for the PC version of Ghost of Tsushima.
Sony also remarked on their move of porting games to PC from PlayStation. They said, "Particularly from the latter half of the PS4 cycle, our studios made some wonderful, great games. There's an opportunity to expose those great games to a wider audience and recognize the economics of game development, which are not always straightforward."
Ghost of Tsushima PC Release Date?
Now, no speculation, leak, or rumor suggests a possible release date for the game. What we have for now is only a potential release date going by Sony's track record. Days Gone got its PC port about two years after the PlayStation release. On the other hand, Horizon Zero Dawn and God of War PC versions were released three and a half years after their debut on the PS4.
It has already been three years since Ghost of Tsushima came to PlayStation. So, right now, we are all due to receive the PC port soon. A release in 2023 seems highly unlikely. But we should expect the PC port of Ghost of Tsushima to be released sometime in early 2024 or mid-2024.
So this is all about Ghost of Tsushima PC Release Date and Update 2023. If you have any questions or queries about this guide, comment below, and we will reply. Also, check out our other articles on iPhone tips and tricks, Android tips and tricks, PC tips and tricks, and much more for more helpful information.