Do you have a GoPro Hero camera and want to share the precious footage you have from vacation with family or friends? But you ran into an issue where Mac is not detecting your GoPro, and you're unable to share that footage. But don't worry; a few solutions could help you fix the connection between your GoPro and Mac.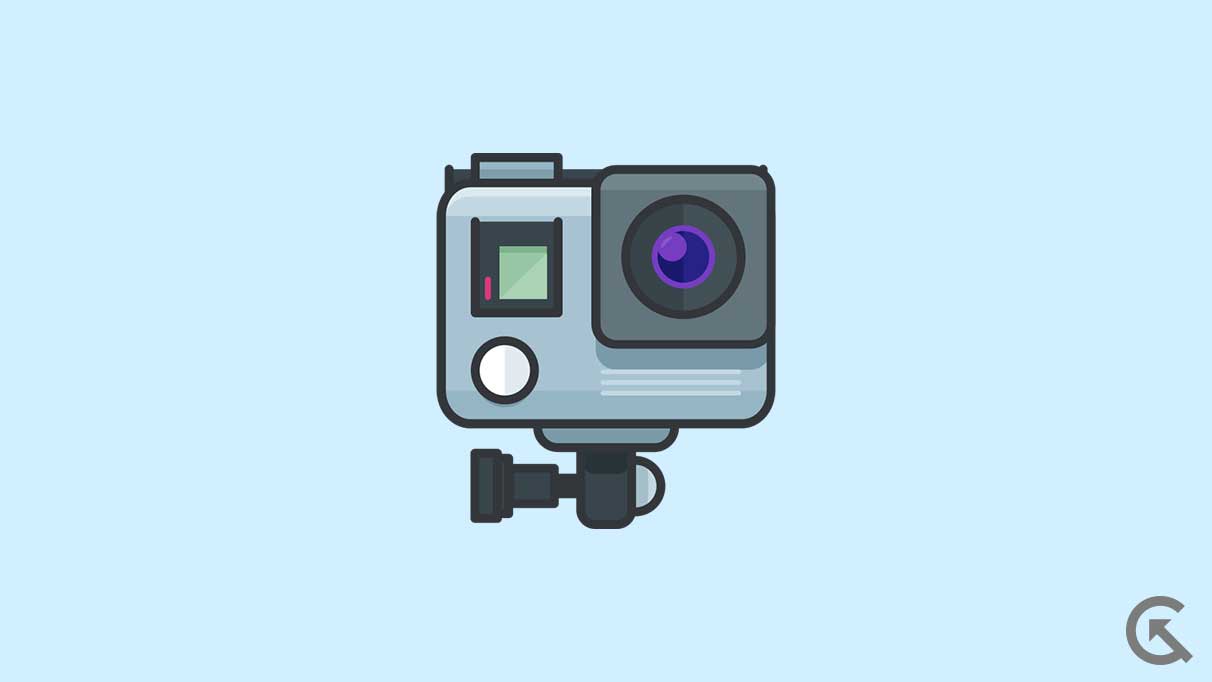 Steps to Fix GoPro Hero Not Showing Up on Mac
In this guide, we will troubleshoot the GoPro Hero not showing up or being detected on macOS.
Fix 1: Reboot your Mac:
To begin with, many issues can be resolved by simply rebooting the computer. Try rebooting your Mac and reconnecting your GoPro once more. For this:
– Unplug your GoPro from the Mac.
– Restart your Mac.
– Wait for your Mac to reboot and login into the system.
– Check to see if Mac will detect GoPro by connecting it to the Mac
Fix 2: Check the connection between GoPro and Mac:
A faulty USB connection can frequently cause this problem. Start by making sure the USB port and cable are working by connecting them to other devices. If it doesn't connect to other devices, try a different USB cable and port.
Fix 3: Reactivate the hardware settings:
The culprit could be that your Mac hardware settings are interfering with the connection to your GoPro. To resolve this, follow these steps:
– Disconnect your GoPro from the Mac.
– On your Mac, go to System Settings and select Network.
– Press the + button at the bottom left corner and select USB
Ethernet from the menu.
– Click Create, then Apply.
– Reconnect your GoPro to your Mac and check if the Mac has detected the GoPro this time.
Fix 4: Check The Connection Mode on GoPro:
When connecting GoPro to your Mac, configure GoPro as a storage device (MTP). Otherwise, Mac won't recognize GoPro as a storage device and won't show it. You can check if your GoPro is configured as a storage device by following these steps::
– Turn on your GoPro, then swipe down from the screen's top.
– Select Preferences and then select Connections.
– Tap USB Connection, then choose MTP.
– Use a USB cable to connect your GoPro to your Mac.
Fix 5: Update your GoPro firmware:
One of the causes could be that your GoPro has an older/outdated version, and because of that, Mac can't recognize GoPro as a device. So you should update your GoPro to fix this issue.
You can install the update manually by visiting the official GoPro website and downloading the latest firmware file for your camera.
Then copy the downloaded file onto a microSD card and place it back into your GoPro after turning it on; just follow the on-screen instructions, or you can do it way faster by pairing your camera with the GoPro phone app and executing the update from there by following in-app instructions.
Fix 6: Use an SD Card Reader:
If your Mac is not detecting GoPro, you should try removing the SD card from GoPro and placing it into the reader. If Mac detects an SD card, your problem is solved, but if it's still not detecting the card you should examine it for any damage.
Fix 7: Format the SD card:
If your SD card is corrupted, that could be why your GoPro isn't showing up on your Mac. To fix this issue follow these steps:
BEFORE WE BEGIN, THIS WILL ERASE ALL DATA FROM YOUR SD CARD
– Connect the SD card to the Mac using a card reader
– Open Disk Utility
– Use the right sidebar to select your SD card
– Click on Erase and then select MS-DOS(FAT32)
After formatting the SD card, put it back into the GoPro and connect it to the Mac, and Mac should recognize the GoPro, and you can try to recover everything lost by using a data recovery tool. Our recommendation is a tool called TestDisk.
Fix 8: Use Image Capture:
Image capture is a Mac app that allows you to transfer images and video clips to your Mac from a camera, including the GoPro camera, which might help you with your issue. Open Finder and navigate to Applications > Utilities > Image Capture to install Image Capture. Then, drag and drop the app icon to your Dock for easy access.
Contact Apple Support or GoPro Support:
If the issue persists and you have tried every solution we provided, it should be best to contact Apple or GoPro support because the issue might be a hardware issue, and they should be able to help you.