In Obsidian's Grounded, you need certain things to keep your character alive. Like food, clean water is also essential for survival. Drinking dirty water will refill your Thirst meter, but it will make your character sick. Therefore, it is necessary to find and collect clean water as it will also greatly reduce your Hunger meter. So drinking water from puddles and ponds will not be a wise decision.
Dehydration can kill your character easily as from insect attacks. This game is not only about fighting deadly insects. Apart from this, you need to find edible food and clean drinking water to keep your character alive. You will surely not like to die of dehydration or starvation. So here are some easy ways to find clean drinking water.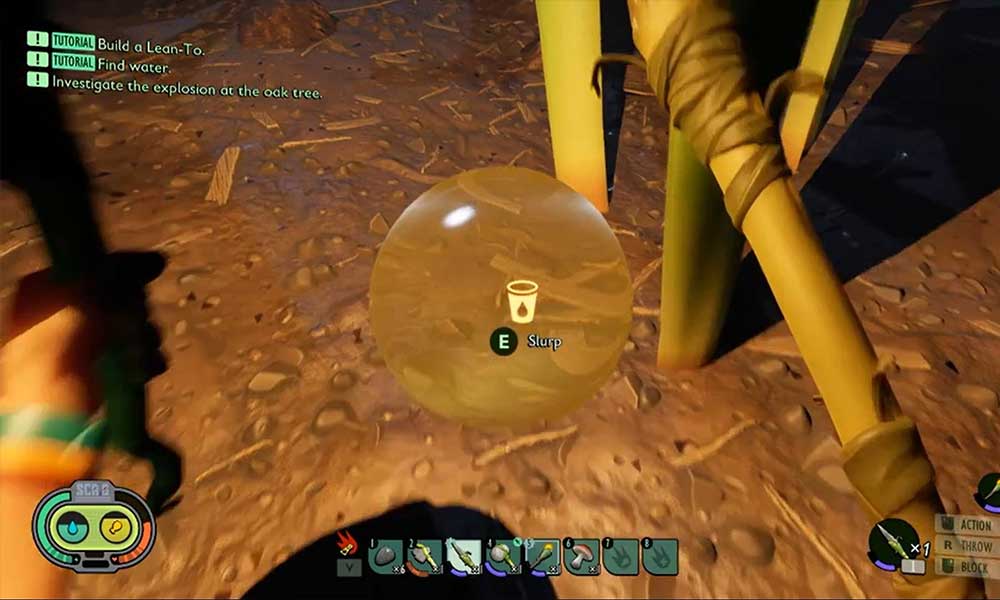 How to Find and Collect Clean Water?
To prevent dehydration, you need to find clean water sources. The good thing here is that, as the character is tiny, small water sources will be enough. Here are some clean water sources.
Water droplets on blades of grass
It will help if you keep an eye out during traveling in grassy areas to accommodate water from these droplets. Water droplets are rare commodities. To get water from the droplets, you need to hit the grass until it falls down. A single drop is enough for the character to drink water from.
Nectar
Nectar can be found underneath big flowers. You will find bright yellow globes on the ground near the stems. This resource is not easy to harvest because Nectar is always near spiders. Nector replenishes a decent amount of food and hunger.
Juice Droplets
This resource can't be easily missed because it's brightly colored. Juice droplets are a quick snack for a quick boost. It replenishes your thirst as well as hunger meter. The only downside is that juice drops spawn once per day.
Soda
This is found near soda cans around the backyard. It's not as strong as juice, but it replenishes the excellent amount of your hunger and thirst meters. These are most likely to be found at the edge of soda cans. You can store soda in the canteen but cannot mix it with juice or water.
Now there you have it. We hope this guide helps you to find and collect clean water in Grounded. Now, check out our Windows Guides, Gaming Guides, Social Media Guides, iPhone, and Android Guides to read more. However, if there are any queries or feedback, comment down with your name & email ID. We will try our best to reply soon. Also, subscribe to our YouTube Channel to watch awesome videos on gaming and smartphone tips and tricks. Thank you.