Unless you have a no-button-like smartphone which is a thing nowadays although only a few smartphones have embraced this concept, you cannot a power button not working problem for long. Yes, you can try some methods to fix it in case if it is software related or check whether it is hardware-related. Developers have made it easier for users to use a phone without much use of a power button right from dedicated apps to built-in features and add-ons meant for various tasks, however, it can be used to virtually replace the use of a power button. So, you don't need to go anywhere if your phone has a broken power button because there is a troubleshooting guide that must keep you well-fed.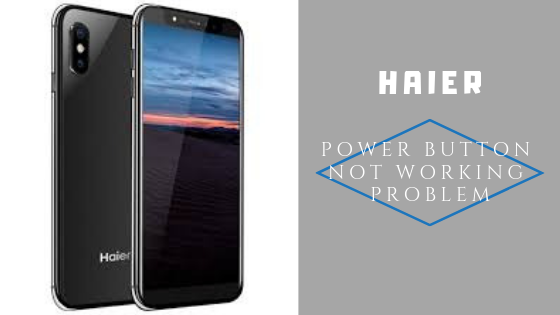 Reboot the phone
Hear me out, I know it might sound weird to reboot a phone without a working power button because it is not that possible. The thing is, if the screen is ON, there are a number of ways you can reboot a phone such as you can schedule turn on and turn off that you'll find within Settings option. Next, you can use ADB and fastboot tools on your desktop to command the phone to reboot itself although you there is a majority of people that don't know how it works so you should rather ignore it.
Purge all types of cache files
Assuming that phone's screen is on, you can use it to purge cache files since corrupted files can cause a slew of problems. There are several types of cache files such as storage cache, app cache, and cache partition that you can access within Settings and purge it. This must fix the power button not working problem if it is because of a software issue.
Update all the apps and the firmware
Although it is a long shot but, it is quite possible that an outdated app or firmware is the cause behind power button not working problem. To verify it, you can simply update all the apps installed on your device which is something we simple as you need to visit Google Play Store app >> My apps and games >> Update all. On the other hand, you can update the firmware simply by checking out if you have received an update or not via Settings >> About Device >> Software Updates >> Check for updates. Other possible alternatives are to rollback or install a custom ROM altogether.
Yes, it is plausible to use a phone without a power button but for now, you must know that it will be a temporary adjustment and might not work on a long run unless you get a power button replacement. To start with, there are usually three cases once you find out about the power button not working problem.
Case 01: Screen is enabled/phone is turned ON
Assuming that your phone's screen is turned on, it is comparatively easier to use the phone at this stage since you can make changes for any of the three cases listed here.
Method 01: Extend stay awake timer
Your phone has a number of settings related to display and stay-awake timer is one of them. It dictates the duration the screen will stay awake in lieu of any response. The maximum duration is 30 minutes that you can set up by sliding into Settings >> Display. This means you have 30 minutes till you have to tap on the screen at least once to juice up the screen for the next 30 minutes.
Method 02: Enable Always-On display
Flagship smartphones have Always-On displays that enable the users to check out time, date, notification (if any) right when the phone is locked. If your phone has this option, enable it and don't worry if the screen goes off again because a double tap on the 'Always-On' display will light it up just like that.
Method 03: Enable/Install Double Knock
Another key feature that one can hail in this situation is the double tap or knock twice to turn on the screen and unlock the phone. This feature might be built-in for some smartphones while others can have it simply by downloading an app with the same name from Google Play Store.
Method 04: Scheduled Turn On/Off
I usually use this method during the night when I expect no calls or messages or I don't want to be disturbed without compromising over any calls or so during the day. I can set the timer to turn off the phone at 12 a.m. and set it to turn on automatically at 6 a.m. so that I don't have to manually do that. This method can work wonders as you need a reboot to check if the power button not working problem is hardware or software related. Next, this method allows the battery to save up its juices otherwise consumed by Always-On displays or whatever technique you might be using to keep the screen awake.
Method 05: Set up alarms
If you don't have Always-On display or Double Knock feature and don't want to drain the battery by extending the stay awake duration, you can always set alarms at definite intervals so that the screen lights up when needed.
Case 02: Screen is disabled/phone is turned ON
Note that you can combine the features mentioned in Case 01 as well.
Method 01: Ask someone to ping/call you
Since the phone is still on but the screen is off, you can simply call yourself or ping yourself to light up the screen. Henceforth, you can use the phone as per your wish since I don't think so power button is a prerequisite to anything other than turning the screen ON.
Method 02: Set up alarms
As explained previously, this method works when you don't want to drain the battery using other methods but want to screen to light up without using the power button.
Case 03: Phone is turned off
Unless you have scheduled turn on/off feature enabled on your device or if your phone's alarm goes off even when the phone is turned off, you can either use PC suite which is hard to find in today's smartphones or you can use ADB and fastboot tools. Perhaps, you'll eventually visit a nearby service center to get the button fixed or replaced if severely damaged due to liquid or physical damage, etc.
Your Haier smartphone runs on Android firmware which means it has the largest store of apps available on its disposal i.e. Google Play Store where you'll find apps for whatever you can think of. There are abundant apps that allow users to switch the functionality of a broken power button to any of the volume rocker or use sensors or techniques to a route. Apps like Shake Screen ON/OFF, Power Button to Volume Button, Gravity Screen, Double Knock, Proximity Actions, and others that you can find on Play Store.
What is the last resort?
As aforementioned, you cannot completely ignore having a broken power button because, at this moment, it is not plausible to use any of these methods as a permanent resolution to a broken button. Thus, you might end up resorting to the last method we have in our bucket that is to get help from an authorized service center that you can search on Google or you can turn to a partnered center or pick any of the third-party service centers of your choice if the device is lacking warranty or if there is no authorized center available at disposal.