Do you know it's a problem when you think that you just got 'power button not working problem'? Indeed power button is the supremo uno when it comes to functionalities as it is a sole button that handles right from booting, rebooting, boat loading, turning off the screen and turning it on, disconnecting a call or taking a screenshot of the screen and more. This is what makes us so reliable on this physical button but what if it is broken? At first, you must know that it could be simply a software glitch but don't you feel calm because it could be a hardware issue as well which is severe and requires immediate action. Here's what you must do.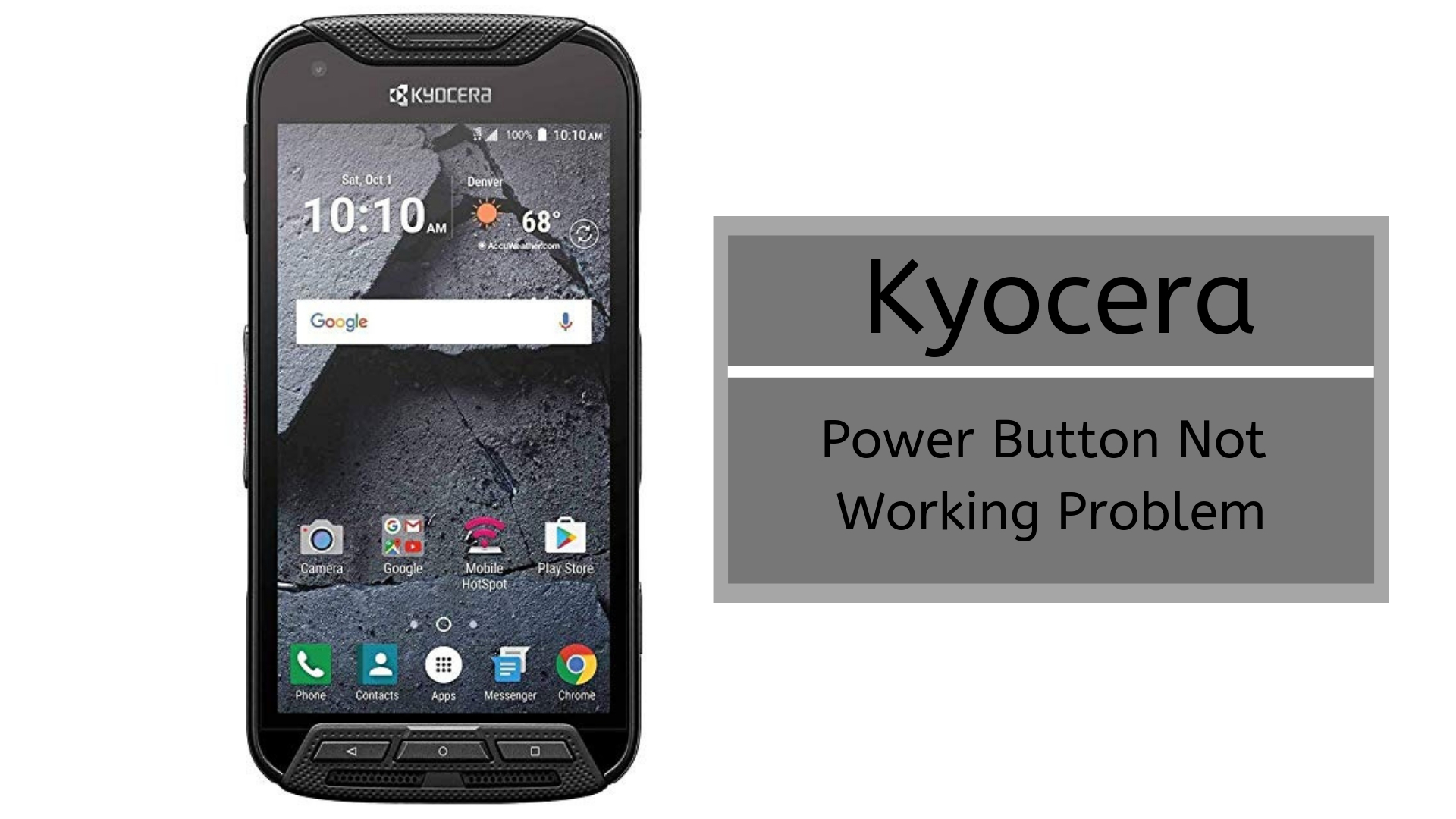 Trying out the software aspect
It is quite possible that the power button not working problem that you want to fix is due to a temporary software glitch or it might have occurred due to any bugs or viruses. Since the power button is not working, you cannot simply reboot the device to verify but here's what you can do to fix power button not working problem if it occurred due to a software issue.
Reboot the device
I know that you cannot reboot a device without a working power button. Even if you try to do a force reboot, it won't actually work since the power button is not working. But it could be a temporary software glitch. The easiest way to eliminate the obvious is to reboot the device. This method will work if your phone is still turned on. Navigate to 'Scheduled On/Off' feature under the Settings app and set the turn-on time at 00:00 (for example) and reboot time on 00:01. This will allow the phone to automatically reboot without the need to press a power button.
Clear all types of cache files
Assuming that your phone is active but without a working power button, you need to clear all types of cache files. For this, you can install third-party apps like CCleaner or Avast Cleanup to do the job. However, I would recommend using a manual method by deleting said cache files in the right way. To clear cache memory, proceed to Storage under Settings and locate 'Cache Memory' to clear it. Next, go to Settings >> Apps >> All and tap on third-party apps individually and press 'Clear Cache' under each app to do the same.
Update all apps and the firmware
If apps or the firmware has caused any problem to a working power button, you need to update all the apps installed on your phone as well as the firmware that your phone is running on. This will steer you away from any bugs if indeed causing trouble pressing the power button.
Unfortunately, there's very little you can do to fix a hardware-borne power button not working problem simply because it will require repair or replacement.
Use DIY
If you are someone who can open a phone and replace a component after buying it from an electronics store or e-commerce site, you can use the DIY method wherein you'll need to unscrew Phillips heads or whatever screws the brand is using to reveal the slot where the power button is present. Remove it and replace it with the one you just bought and reassemble to phone in a working condition. This must definitely work if you have done everything just right.
Consult a technician
This is probably the last resort you'll have to do if you are unable to fix the problem (if it was software-related) or if you are over the fact that there are a few ways you can use a phone without a working power button. Now, you need to know that we are actually talking about an authorized service center where the technicians will analyze the issue and provide a competent resolution as said. If you have undertaken the above method, you are already out of warranty since disassembling the device voids the warranty. You can also walk-in to a nearby third-party service shop to get the button fixed.
Consider the fact that the majority of people would actually visit a technician to fix the power button not working problem but not all. Here are a few possible ways someone can actually use a phone with a broken power button without the need to install any third-party app to substitute the key.
Case 01: Screen ON/Phone ON
Considering the fact that the phone is switched ON and the screen is lit up as well, you can use a number of feature and add-ons in case of power button not working problem.
Tweak Awake duration
When you proceed to Settings >> Display >> Sleep, you'll see that the default duration is 1 minute or so wherein the phone's screen will turn off if no action takes place in the 1-minute window. But you can always shoot it up to 30 minutes allowing the screen to stay alive for half an hour.
Set up double tap On/Off
Many smartphones have a built-in feature to enable double tap to turn on the screen (unlock it) and turn off the screen (lock it). This will enable users to bypass the need to press the power button which is obviously not working anymore.
Setup alarms
Next, if you want to use your phone at a specific time without draining the battery using the awake feature, you can always set up alarms at a definite interval that will allow the users to use the phone.
Setup FPS
I don't know why but if you haven't setup fingerprint scanner on your device yet, it is time to set it up since it doesn't require any tap on the power button to turn on the screen to unlock the phone using password, passcode, PIN or via facial recognition system.
Case 02: Screen Off/Phone ON
Ask a friend to call/ping
Since the screen is off, you cannot turn it back on without pressing a power button. But here, you can actually ask a friend to call or ping you or text you. This will light up the screen and there you have it, the phone is ready to use without the need to press the power button.
Plug it to a charger
Assuming that you have a number of ways to light up the screen of a phone with the power button, not working problem, you can use this method as well. Here, you need to simply plug the charger to the device to charge it or you can connect the phone to a laptop or PC using a USB cable that will do the same as well.
Case 03: Screen Off/Phone Off
You need to press the power button to light up your phone's screen if it is turned on. You can although use any of the method mentioned in Case 01 and Case 02 to light up the screen, it is very difficult to switch ON a device without using a power button unless you can use fastboot and ADB tools to implement it.
If you are someone who is bored by clicking the power button again and again, then you need apps and other features that would allow users to do either all or partially some of the tasks that a physical power button could do. Here are a few of the substitutes.
Actually, there are plenty of apps you can work with if the power button is not working. For starters, an app like Power Button to Volume Button takes away the functionality of the former to assigns it to the latter allowing users to simply press selected volume rocker to light up the screen and lock the phone which is the basic but effectivity app. Another app that you can use is called Shake Screen On/Off that, as the name suggests, turns on the screen when shaken and turns it off when shaken again. There are plenty of other apps that you can use such as Gravity Screen, Proximity Actions, Double Tap Screen On and Off, etc.