Health is wealth, and being fit is one of the most important aspects of an individual's life. However, the path to fitness can be very difficult as you have to go to gyms, maintain a proper workout schedule, and also would need a trained professional to watch over you to avoid any serious injuries. However, in the modern era, the concept of the gym is changing into a modern home workout. Where gym equipment has got more interactive and smart, people love the idea of a smart home gym setup that can ease your way into fitness.
With these smart home gym ideas, there are multiple products available in the market which claim to be the best. But today, in this article, we will take a look at a revolutionary concept to combine gym and fun in the same place. Gymera's Smart Home Gym product allows you to do your workout in a fun and interactive way. It is a way to be both socially, mentally, and physically active at the same time. Let's take a look at some of the interactive features of Gymera Smart Home Gym.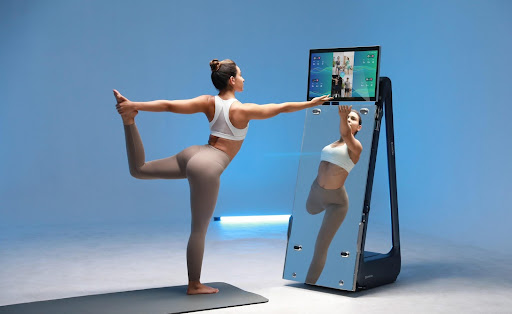 Gymera Smart Home Gym: Product Review
A smart home gym refers to a personal gym setup that is smart and interactive. Gymera brings smartness and interactiveness to the gym setup in seemingly way possible. With the ability to convert fun simulation games into workout settings, working out with friends and a two-coach demonstration makes workouts easy and fun. Here are more in-depth details about the product.
Smart Home Gym Specifications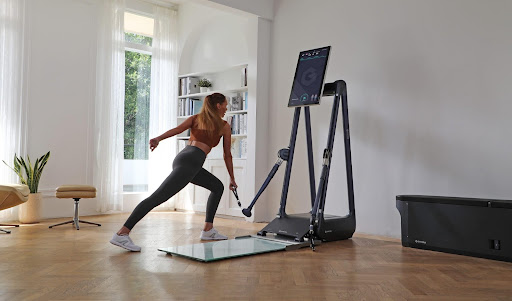 Gymera Smart Home Gym comes with a standalone package which does not require any wall mounting or wall clamping. It comes with a digital weight system so you can measure your weight on the go. All the arms and smart accessories are size adjustable based on your full-body workout requirements.
Along with the basic controls, Gymera Smart Home Gym also comes with a beautiful 27-inch HD 4K display along with smart voice control which you can use to operate the machinery. The weight of the entire gym setup is just 180 pounds making it ideal for people who want a compact and tidy yet advanced gym setup.
Fo multimedia options, the setup comes with a 27-inch screen display, high fidelity stereo 2.0 sound system, notice canceling microphone, and a 5-megapixel front-facing camera. And on top of all, it comes with its own app available for both iOS and Android users.
Gymera subscription only applies for very advanced content like live workouts. It means even without subscription, you can still have access to movements and guided workouts. And the subscription won't be mandatory when purchasing.
Intelligent and scientific fitness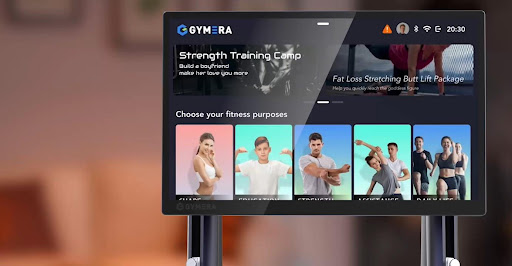 Now, what makes a home gym setup smart and fun? It's all about the new age technology to make your workout experience fun and efficient with a focus on getting maximum results. Gymera Smart Home Gym comes with expert led guidance through the workout experience. There are multiple guided week programs for a self-pace session.
With the ability to track and monitor your real time workout data, you can track your workout progress and results in real time. Along with these features, the gym setup also comes with access to thousands of live and on-demand classes as well.
Fun Fitness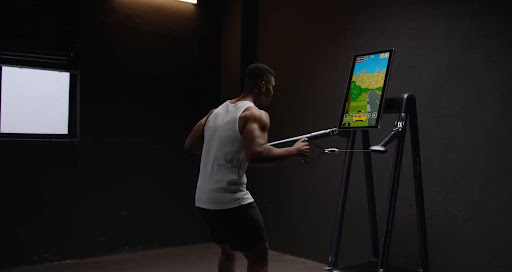 The most wonderful feature of Gymera gym setup is that it combines games and workouts in a seamless manner. This allows you to get healthier before you even notice. The game fitness allows you to enjoy online face-to-face workout sessions with friends, multiple movements, interactive games, and gym movement simulated games giving you an adventurous experience while exercising.
Gaming workout mode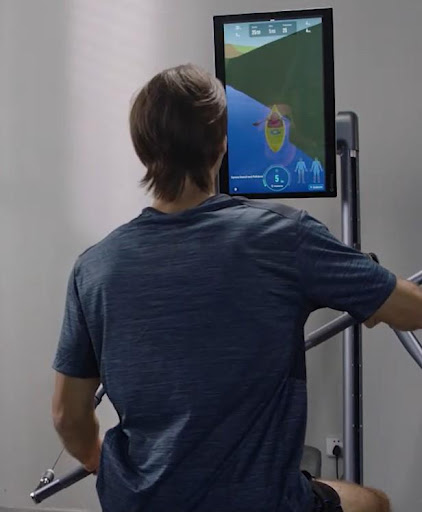 In this mode, you can enjoy the workout experience while experiencing game-based scenarios. These games are chosen in such a way as to give you a maximum relaxing and enjoyable experience while gaming. There are multiple games including GyRacing, GyBoating, and GyTugging.
Multi-player fitness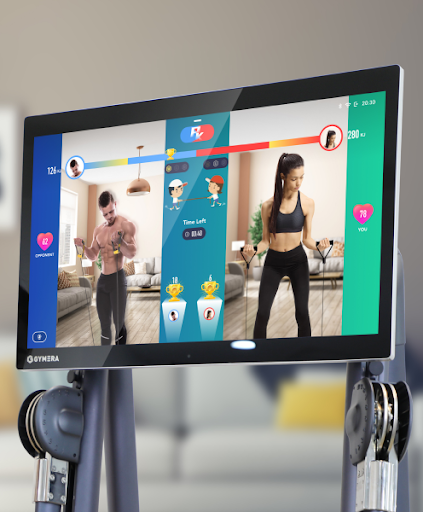 What's better than doing a workout alone, with friends of course! With the multiplayer options, you can enjoy a fun-based workout experience with your friends online. This allows you to compete, exercise, and ultimately to a healthier tomorrow while doing fun workouts.
Motivation system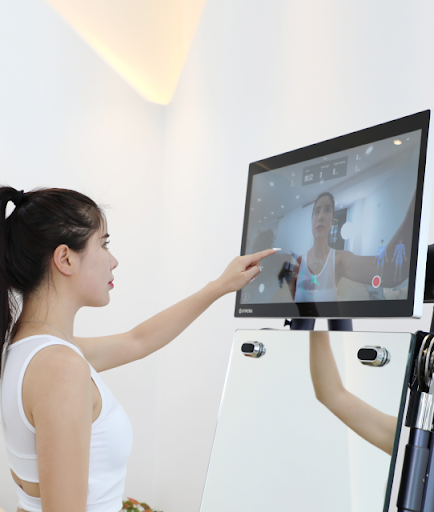 Gymera Smart Home Gym also comes with an inbuilt achievement and leaderboard system. This tracks your progress and gives it a strength score making you stick to your fitness goal. The setup also takes your pictures while your work out so you can track your progress and even share them on your social media channels to let others know – that you're getting fit!
Conclusion
Fitness can be difficult as it requires consistency and motivation along with proper guidance to remain on the path to personal fitness goals. With Gymera's home gym setup, you will be able to turn your workout sessions into fun games or interactive facetime calls with your friends. And with options to choose different workout styles ranging from getting lean, to building muscle and weight loss; your fitness goals will be met in time. Overall it is an amazing combination of workout and fun at the same time and can be a game-changer for many people who wish to start their fitness journey.
This revolutionary smart home gym will be available on Kickstarter.com from December 8th with super early bird prices (limited offers). There are giveaway and discount coupon events on Gymera web now. Explore more information about Gymera smart gym on the official website.