iOS 15 has new features for all of its users, and health sharing is one of them. The sharing of your health data is a manual and cumbersome process in iOS 14, but in the latest OS update, you can share this data automatically with your friends and family. This opens a new door for maintaining and monitoring your loved one's health and wellbeing.
The health app in iOS 15 has got a revamp as now it allows you to share health data, generating health reports based on your daily health activities. These new features help others to view your health activities either with your friends or family and even health professionals to better diagnose you with your illness or future complexities.
The feature is still in the experimental stage and is currently active in the US region only. Here you can share data such as heart rate, sleep analysis, exercise activities, and detected falls. This will significantly help you to keep an eye on the health activities for family members who are far away from your immediate reach.
How to Set up Health Sharing in iOS 15 on iPhone
Sharing of your health data is amazing as now your parents can keep a track of your health and the amount of sleep you get and vice versa. It's a great feature because, as the wiser one said – Health is wealth.
Apple does mention that the sharing of health data is completely secure, and Apple do not peek or process the data in any way. All the health data is private to you and the recipient.
Having such health data of your family members at your disposal is great for taking crucial medical steps for the betterment of one's health. Here is how you can enable this feature for your iPhone.
Steps to set up Health Sharing in iOS 15 on iPhone:
Open the Health app on your iPhone and go to the Sharing tab.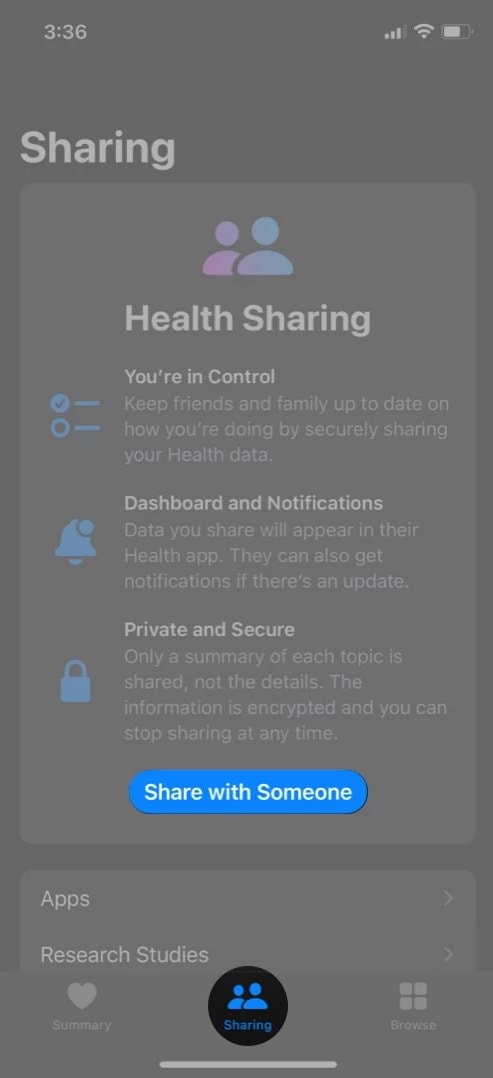 Select sharing with someone option.
Select the contact with whom you wish to share your health data.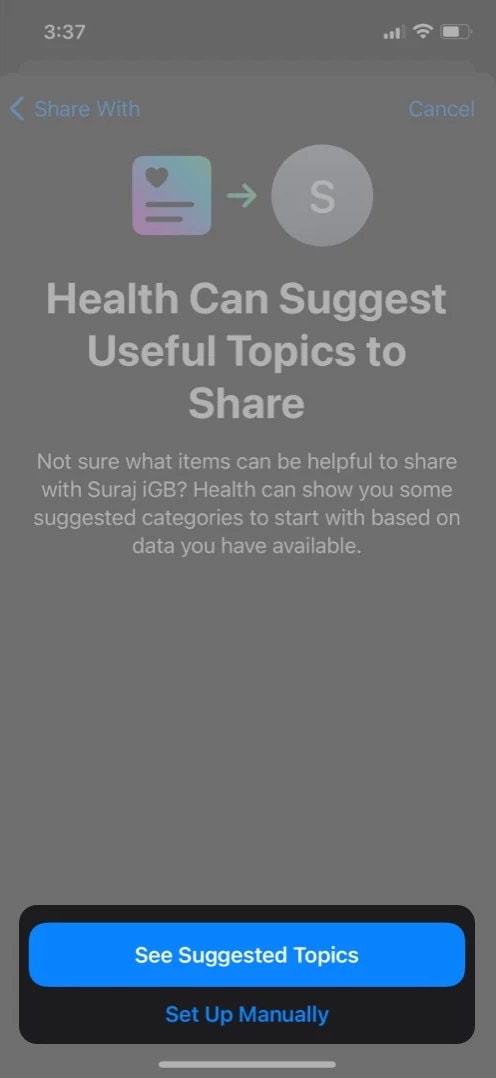 Click on suggested data and choose the details which you wish to share.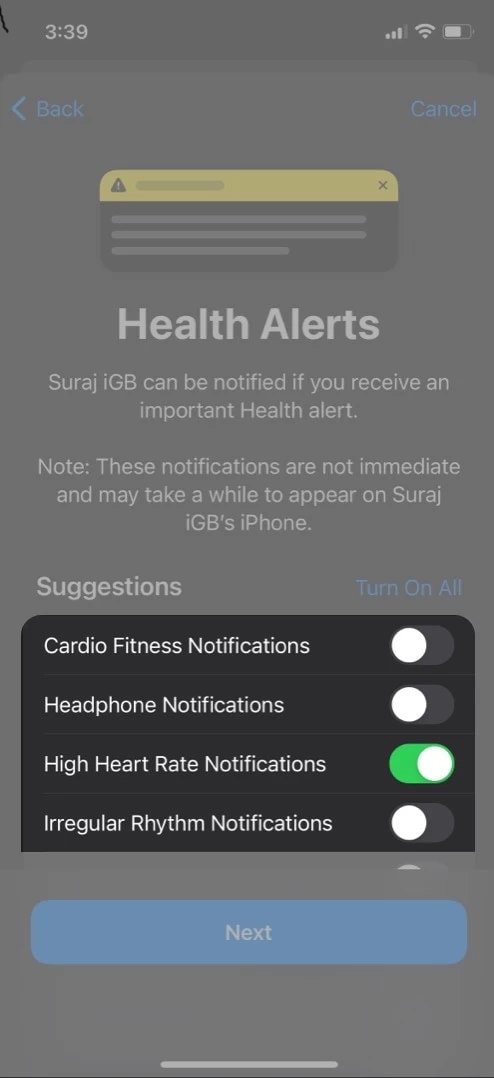 On the last screen, you can see a preview of the selected health data sharing.
Click on the share button, and it will send the details to your selected recipient.
Please note that your selected recipient also has iOS15 on his/her iPhone. Otherwise, the automatic data sharing feature will not be enabled, and you will not see the desired results.
Conclusion
Sharing health data in iOS 15 will definitely revolutionize the way we check the health of our loved ones. Having such health data at the palm of your hands helps you to make better health decisions for your loved ones.