Hot Swappable Keyboards are the latest trend of today's generation. They are like a new function to the keyboards that eventually help increase the productivity of the users. Well, back in late 2020, Razer came up with their first wireless mechanical keyboard, Razer Blackwidow V3. Later, a series of Blackwidow V3 was introduced consisting of the Blackwidow V3, V3 Mini, V3 Tenkeyless, and V3 Pro. Interestingly, each variant of the series has significant features as keyboards and is certainly different from each other in some factors.
But this entire series also brought up a huge expectation in people's minds. And the biggest question for today's discussion is which among these V3 variants is hot-swappable. Even though it has been a couple of years since its launch, people are still excited and unaware about whether these keyboards are hot-swappable or not. In this article, we will find out which among these is swappable and which is not. Hence, to find your answer, make sure to be with us till the end.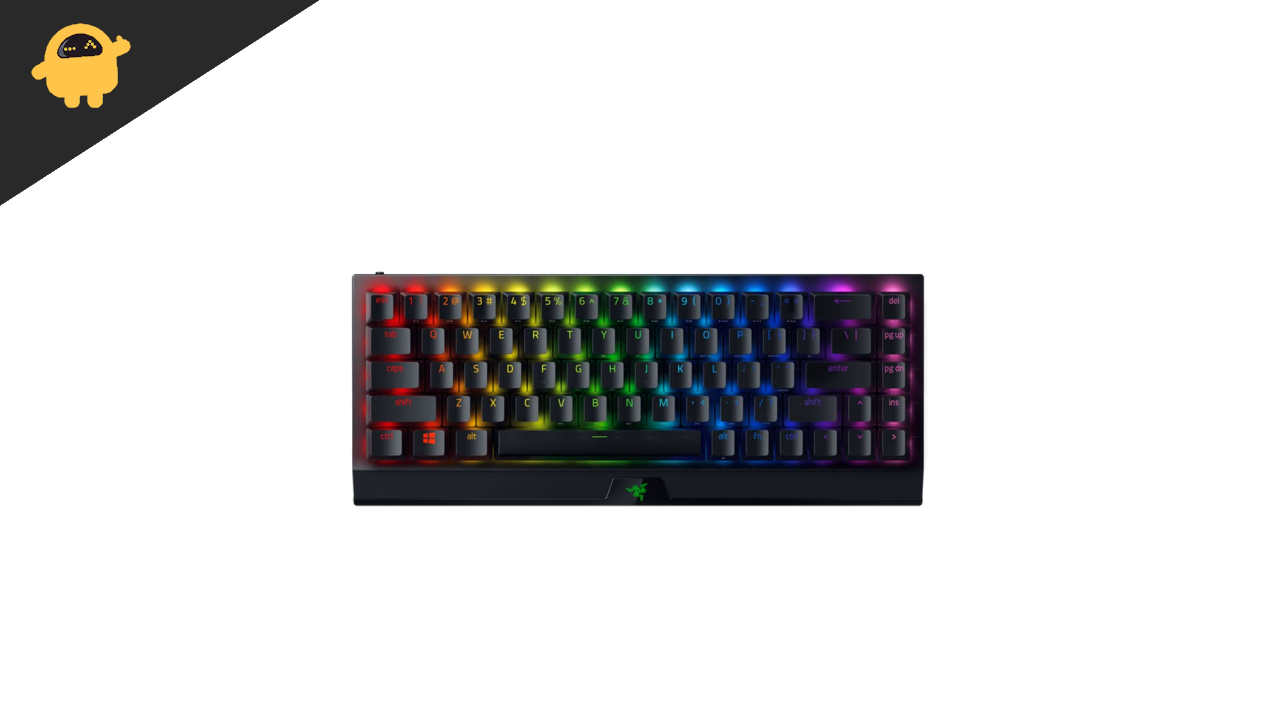 Which One is Hot Swappable: Razer Blackwidow V3, V3 Mini, V3 Tenkeyless, or V3 Pro?
Launched back in 2020, the Blackwidow series consists of four keyboards, i,e, the Razer Blackwidow V3, V3 Mini, V3, Tenkeyless, and V3 Pro. All these variants come with considerable features making them unique in their own ways. But what's more interesting is their versatile connectivity options. The Razer V3 keyboards basically come with three different connection types. They come with a 2.4GHz dongle, Bluetooth connectivity, and a wired connection as well.
However, as we talk about whether they are hot-swappable or not, the answer might be quite disappointing. Unfortunately, Razer has yet not launched any hot-swapped keyboard until this date. And none of the Blackwidow V3 models does come with a hot-swappable keyboard either. In fact, introducing hot-swappable switches with Razer keyboards will add more complexities to the circuit. And extra tools would be required for swapping the switches.
Perhaps, they come with the Razer Green Clickable Switch and Razer Yellow Serial Switch which provides great stability and comfort. However, the benefits of a swappable keyboard can't yet be met. Apart from that, they do come with astounding functionalities and many necessary facilities as well.
Conclusion
Hot-swapping a switch can be beneficial especially when it begins to break. It simply increases the longevity of your keyboard. However, as of now, the Razer Blackwidow V3, V3 Mini, V3 Tenkeyless, or V3 Pro doesn't come with a hot-swappable switch. Not just that, none of the Razer keyboards introduced so far really comes with this functionality. So, if the hot-swappable switch is your primary requirement, you should go for other choices. But considering the overall performance, the Razer Blackwidow V3 series has nailed it perfectly.