The issue of trade automation sooner or later concerns every owner of trade enterprises, be it a small store or a chain of supermarkets. The concept of Point-Of-Sale software is understood as a system that is aimed at increasing wholesale and retail sales and improving the transparency of management.
Comprehensive trade automation allows business owners to build an effective business strategy. As a result, it leads to the profitability increase and provides the opportunity to reduce the number of working places. Today's market trends give a clear understanding that only those who quickly react to market fluctuations and focus on the current situation can make decisions effectively.
To take a business to a completely new level incorporating Point-Of-Sale software seems indispensable. Still, many companies hesitate when choosing a POS software development company to automate their processes. Indeed, all automation processes are individual and must be designed regarding the needs and purposes of a specific enterprise. Therefore, special attention must be paid to selecting a professional group of developers able to perform their work from top to bottom.
Are you still doubting where and how to find an expert team? Read this article and get acquainted with the most important criteria for choosing your software development assistants.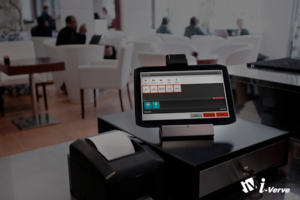 Consider Company's Scope of Activities
Decent Point-Of-Sale software development companies work with businesses that specialize in different areas of sales. If it is said that a company develops POS solutions for businesses of various industries but largely focuses on specific areas, it can be taken into account as well.
Among the most common spheres using POS software are the following:
Retail: developing POS software for trading in large and small retail chains, convenience stores, small retail outlets, etc.;

Chains of catering establishments: cafes, restaurants, coffee shops, buffets, bistros;

Pharmaceutical firms.
Note that Point-Of-Sale software development companies are hired by retail chains that have growth problems and face active expansion. So if it has become impossible to effectively forecast sales, control balances, and manage sellers, the best option is to implement POS software.
Moreover, it is worth paying attention to the number of outlets using services of your target company if it is provided. Besides, the team composition is also important: it should contain full-time developers, external groups for PHP and JS development, and service specialists.
Check Whether or Not Company Provides Large-Scale Support
Make sure that a development company you decide focuses on every step of the business automation.
Design

. This refers not only to the final form of the POS software but also to the overall user experience devised by a development team. UI and UX designers must ensure quick and effortless management of the system by its users.

Development

. POS software must be of high quality to be able to transfer the potential POS solutions to more sophisticated hardware as well as other alternative platforms.

Support

. Of course, any POS software development team must ensure the effective maintenance of the established POS solutions. Any problem that may occur while applying the system must be solved as quickly as possible.

Integration

. If the POS software is integrated into ongoing business processes it is necessary to connect it to the existing databases and analytical systems. Learn how a company can integrate the eCommerce platforms you are using.
Consider Automation of Business Processes
Point-Of-Sale software shouldn't cover only the processing of transactions. Of course, the first POS function businesses expect to gain is payment management, which is the process of systematizing all transactions made through contact and contactless methods. Still, there exist many other processes that can be automated by this software.
Consider whether the company can provide you with inventory and stock management systems. This would also help to avoid a sub-optimal customer experience. Indeed, who wants to eventually find themselves in the middle of overstock or out-of-stock situations?
POS solutions can also monitor the behavior of your staff and customers. Therefore, POS software strategies can say a lot about the effectiveness of your offering. Besides, you will be able to check the individual productivity and performance of your workers.
Estimate Development Cost
Remember that software should not cost exorbitant money. It should be available to all, from aspiring entrepreneurs to established experienced firms.
Developers of POS strategies have been used to applying leading software platforms in order not to build underlying generic functions. Instead, they were able to extend the standardized functions written in advance. Of course, this helps economize development costs. Besides, it provides further benefits: less spending on hardware, no attachment to the supplier, and a license that helps to modify the software.
Speaking about the type of hardware a particular company uses, consider the size of your business and therefore its needs and requirements. For example, if you are a small retailer, a tablet, a cash box, or card reader will be enough. But if your business is large and is gradually growing, you may need to use terminals, scanners, and other more complex devices and programs.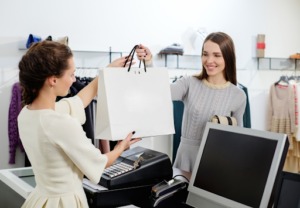 Top POS Software Development Companies
Next, we will consider a ranking of the top companies dealing with Point-Of-Sale software to help the entrepreneurs in their daily work. The newly published data is provided by Business News Daily and is aimed at categorizing companies according to business purposes.
Clover Point of Sale System.

This company is considered to have the best POS hardware and it provides an extensive choice of products.

TouchBistro.

This best restaurant system is iPad-based and available for usage even with no internet connection.

Lightspeed.

This is especially suitable for companies dealing with massive product inventory as it provides an extensive management system. The provider has four main products that are suitable for many different industries.

Toast.

This system can integrate online ordering as well as labor reporting and programs of loyalty. It is one of the most popular services nowadays.

Square POS.

This software deals with payment management (both via cash and cards) as well as providing statistics and analytical information as to the business's profit.
Final Words
If you are looking for a suitable solution for automating your store or retail network, it is worth considering POS software. Applying a correct approach to the selection of your perfect development team is the first step to achieve success.