Sometimes we don't want people to know about our old social media account habits or the things we used to like back in the days. It may be because you don't want any association with the things like person, tweets, topic, or idea. And especially during the age, where people can easily go back and look what you have liked and judge you on that basis. Twitter is one social media platform, where even celebrities have been a victim of a decade back tweets or likes. It can be a matter of controversy and can cause tremendous scandals
If you are looking a way to keep yourself safe from your old favorite (liked) tweets, then you must look up this guide. One thing that I am assuming is that you don't want to delete your Twitter handle. If you are looking to start fresh in terms of Twitter likes, then keep reading to know more.
[lwptoc min="3″ numeration="decimalnested"]
How To Delete All Your Twitter Likes
Well, this can be done via several methods. Below, you can find the ways to delete all your Twitter likes with ease. Keep reading to know about them.
#1 Old One by One Method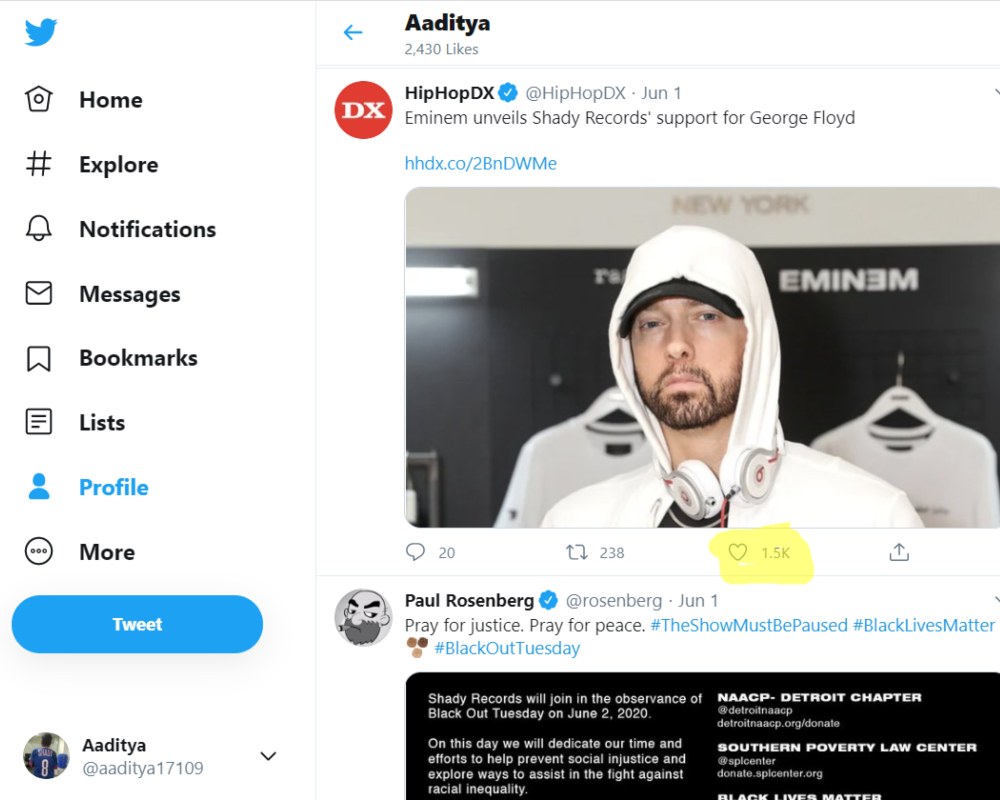 Well, this might be a known way for almost everyone, but it is important for this list. The old-fashioned way of deleting Twitter likes, one by one, using your Twitter app. The process may seem pretty straightforward, but it is quite frustrating and time consuming. However, this way you can keep the likes you want.
If you still want to go ahead with the method, then go to Like section on your Twitter handle. Browse the tweets you have liked and tap on Undo Like one at a time. However, you must remember that we can see only 3200 last liked Tweets under the Like section.
#2 Deleting Likes Via Browser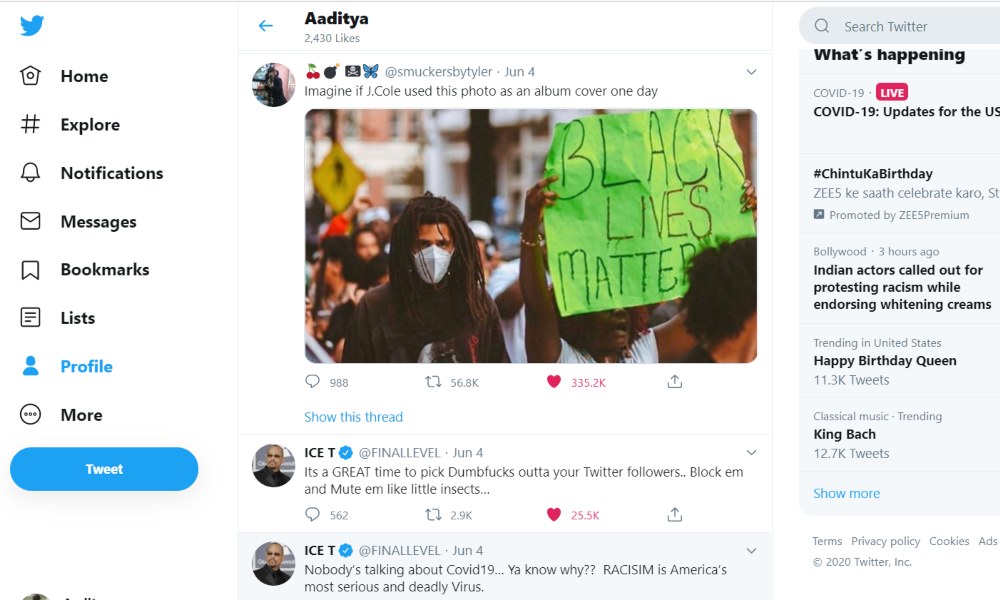 This method is perfect if you want to delete likes in bulk. It can be achieved using the web browser's Twitter console. You must remember that this method only works on Google Chrome.
To do so, launch Google Chrome and log into your Twitter account. Now, move to Likes section and press F12. This will open Chrome's debug console. Click on Console; this will take you to a tab. Copy the script, "$('.ProfileTweet-actionButtonUndo.ProfileTweet-action–unfavorite').click();" Do not copy the quotes. Paste the script besides blue arrow in Console tab. Press Enter to run the script, and check to see the results.
This method will again remove only 3200 tweets at a time. If you have more liked tweets than it, then repeat the procedure.
#3 Use Twitter Archive Eraser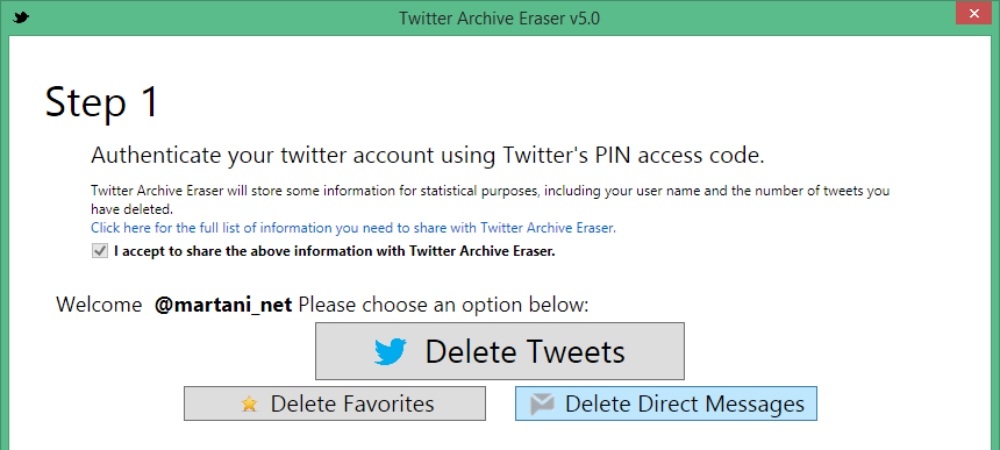 Always remember that in this world, there's always an app for your problems. This solution of deleting Twitter likes also revolves around a third-party, which helps in deleting and managing Twitter likes. There are several apps available for this functionality, but Twitter Archive Eraser is one of the free options. Follow the below given steps for straightforward use.
Install and launch the Twitter Archive Eraser app.
Now you will see two checkboxes. Tick on the first one and leave the second one.
Tap on Sign in button and type the credentials.
Select Authorize App, you will receive a pin code. Now paste the code into your app.
A selection screen will appear. Click on Delete Favorites.
It will showcase the number of liked tweets and the limitation of query.
Tap on Start to gather Twitter likes. After this, click on Next.
All the gathered likes will be selected by default. There are some filtering options.
Click on Erase Selected Tweets. Hit OK to confirm.
Finally, you will receive a success notification.
Wrap Up
All the above-mentioned options should work flawlessly. However, in the case of third-party app, there will be some limitations. If you want to overcome them, then you will have to pay. Other than this, you will not face issues in getting rid of Twitter likes. Do remember to like tweets with caution from next time.