The Avast antivirus program is one of the most popular security programs for PCs. It protects a system against malicious sites or infected files by acting as a shield monitoring and safeguarding every system activity. But this is not always helpful as there have been numerous instances where an antivirus program has been at fault for blocking sites from opening or stopping executable files from launching. The antivirus programs detect certain sites and programs as potential malware, and they block them from accessing anything on your system. But this block does not work in your favor every time.
Sometimes the application ends up blocking something that you know is not infected. You know that a particular site is safe, but still, Avast won't let you load it up. In that case, you will have to disable the Antivirus. Uninstalling the application entirely is not the solution, as that would leave your system extremely vulnerable. Instead, you could temporarily disable the Antivirus and open up that site or application that the antivirus program was previously blocking out. So how do you do that? Let's find out in this article.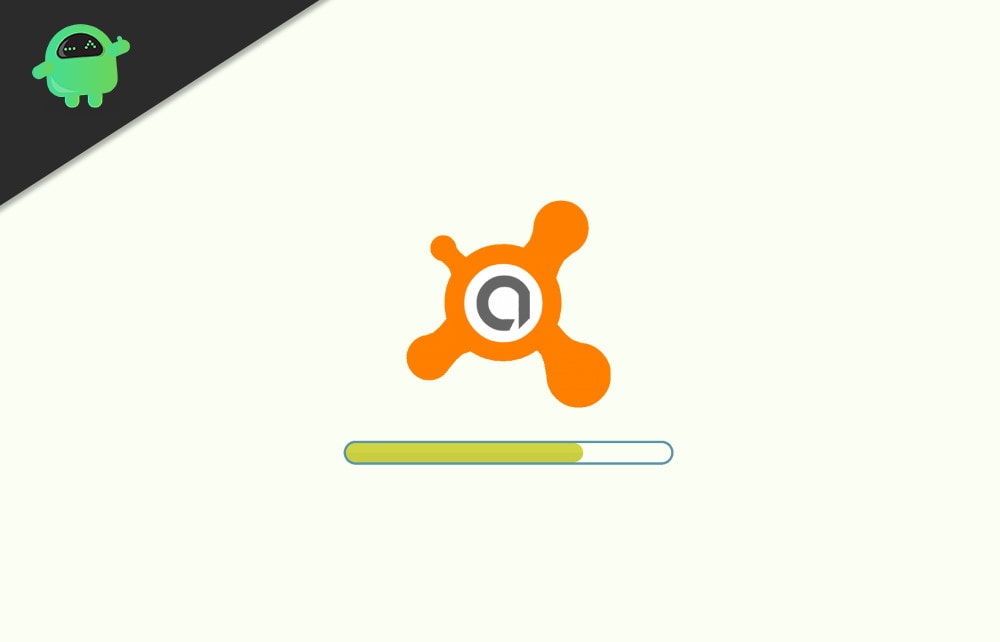 How to Disable Avast Antivirus?
There are two ways to go about it. You can either disable the antivirus entirely, and it will turn off all of its shields. Or you can turn off those shields that you know are blocking a site or application.
How to temporarily disable Avast?
Deactivating an antivirus entirely is quite an aggressive approach as you will be left with no protection at all. It will be like you do not have an antivirus. This is useful if you want to run a file and the antivirus is not letting you do so. But even if you do disable the antivirus entirely to run a file, it should be a temporary change. As soon as you are done using that application, program, or file, enable the antivirus once again.
Look for the avast logo icon in the bottom right corner of your desktop in the taskbar notification area.
If you don't see it right away, click on the arrow icon, and you will see the orange avast icon show up.
Right-click on that icon and go to Avast shields control.
Choose how long you want to keep the antivirus deactivated. You have the option to disable it for 10 minutes, for 1 hour, until the computer is restarted or permanently.
If you choose to deactivate permanently, you will have to manually enable it again when you are done with the suspected file or site. To do that, open up the Avast antivirus application, and you will see "All antivirus shields are off" on the screen. Click on the "Resolve" button, and after a few seconds, you will see a message on the screen that reads, "You are protected." This means that the antivirus is now active again, and it is running like usual.
How to disable Avast shields one by one?
Rather than deactivating the antivirus entirely, turning off specific shields of the antivirus is a better option. If you are dealing with site load issues with the Antivirus detecting a particular site as unsafe, turning off the web shield will be enough. Your entire system won't be compromised by turning off only that particular shield. Turning off specific shields in Avast is simple, and it will only take you a few seconds. Let's take a look at it.
Look for the avast logo icon in the bottom right corner of your desktop in the taskbar notification area.
If you don't see it right away, click on the arrow icon, and you will see the orange avast icon show up.
The avast antivirus window will show up on the screen. Click on the "Protection" tab on the left pane and go to "Core Shields."
You will see all the avast shields on your screen with switches below them. To turn off a particular shield, click on the switch below it, and it will change from "On" to "Off." The color will also change from Green to Red.
Once you are done using the application or loading the site, turn it back on. To do that, go to Core shields again and click on the switch that is set to off for a particular shield. It will change from Off to On again, and "You are protected" will appear on the screen.
So that is how you can easily disable Avast antivirus entirely or selectively disable the shields. This method will work on every edition of the Avast antivirus, including Avast Antivirus Pro, Avast Ultimate, Avast Internet Security, or Avast Premier. You can uninstall the antivirus from your system entirely, though, but that would leave your system vulnerable to real malware threats.
One of the common reasons why most people opt to disable the antivirus is because of games. Some games don't run at all with the antivirus running in the background. For some reason, antiviruses detect game files as malware, and people are stuck with error messages on Windows computers when they try to launch a game. In that case, you can disable the antivirus until you are done playing your game. After that, you can turn it back on, and you will stay protected all the time.
So that is all about how you can disable the Avast antivirus. If you have any questions or queries about this article, then comment down below, and we will get back to you. Also, be sure to check out our other articles on iPhone tips and tricks, Android tips and tricks, PC tips and tricks, and much more for more useful information.