Call Recording is one of the most wanted features on a smartphone as it acts as a buffer for your security and privacy in many cases. Android 9.0 Pie didn't have any native support to call recording although Android 10-based One UI introduces the feature although it will take a few weeks to arrive on all Samsung Galaxy smartphones. There are plenty of other smartphone brands that don't have native support to call recordings and thus, have to rely on third-party apps to get their hands on the feature.
Moreover, the call recording feature on Samsung Galaxy smartphones including Note 8, Note 9, Note 10, Galaxy S8, Galaxy S9, and Galaxy S10 series depends on the market you buy the phone from since some people have reported that European units don't have the call recording feature.
Here, we have prepared a guide on how to enable call recording on Samsung Galaxy smartphones which includes phones such as Galaxy Note 10, Note 10 Plus, Galaxy S10, S10 Plus, S10e, Galaxy S9, and S9 Plus and other Galaxy devices and yes, this guide can be used for other smartphones lacking built-in call recording feature as well.
How to enable call recording on Samsung Galaxy?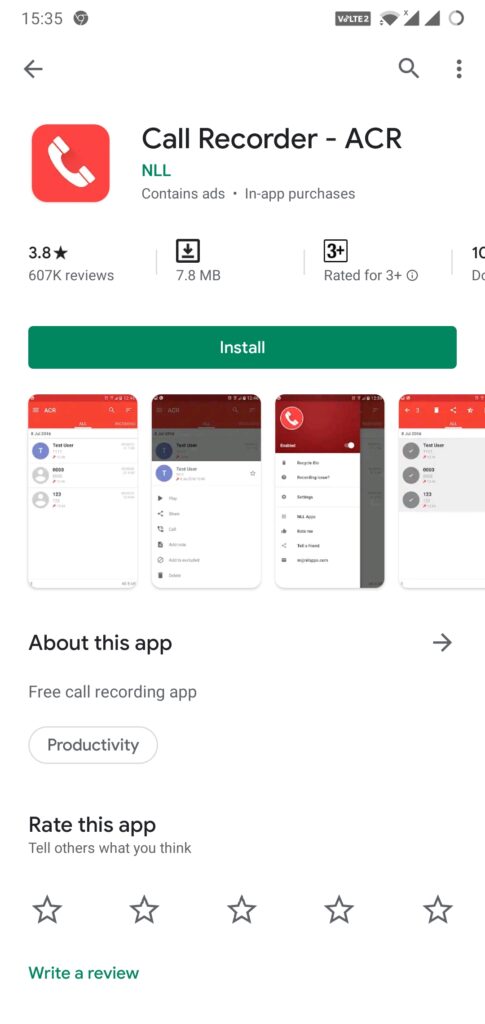 Step 01: First of all, you need to download the [googleplay url="https://play.google.com/store/apps/details?id=com.nll.acr&hl=en"]"ACR Call Recorder" app from the Google Play Store or search for "ACR Unchained" within Galaxy Store and download it.
Step 02: Now, the system will automatically install the said app or if not, manually select the app and tap on 'Install'.
Step 03: 'Update' the app if there's any intimation on the same.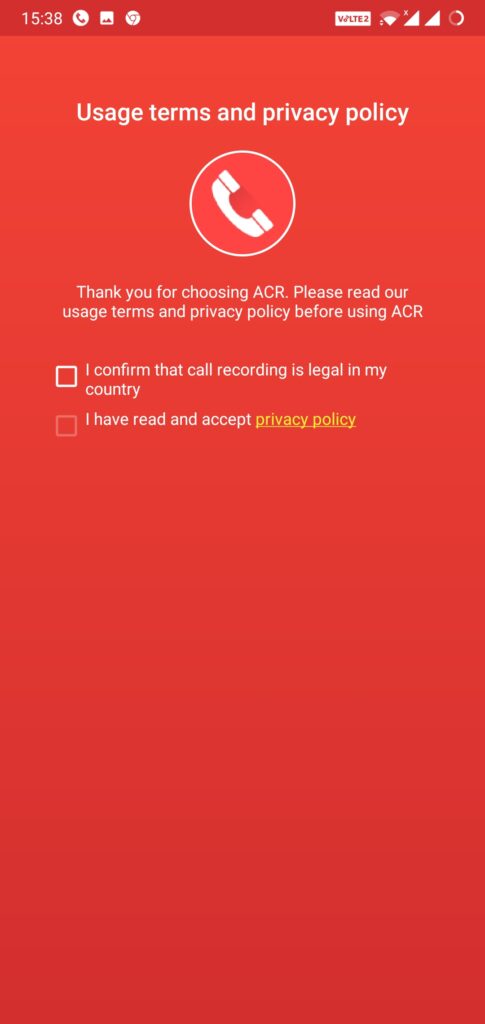 Step 04: Accept the 'Usage terms and privacy policy'.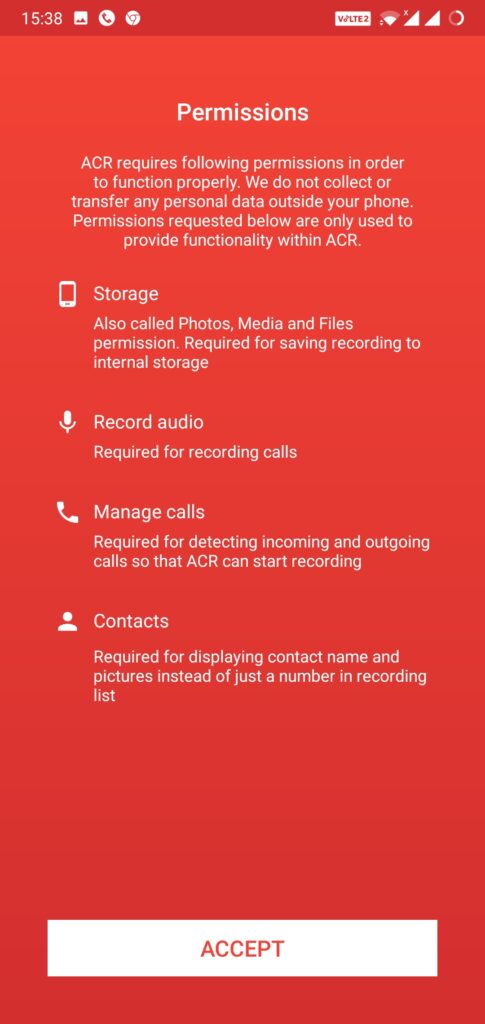 Step 05: The app will prompt users to accept four permissions including 'Storage', 'Record Audio', 'Manage Calls', and 'Contacts'.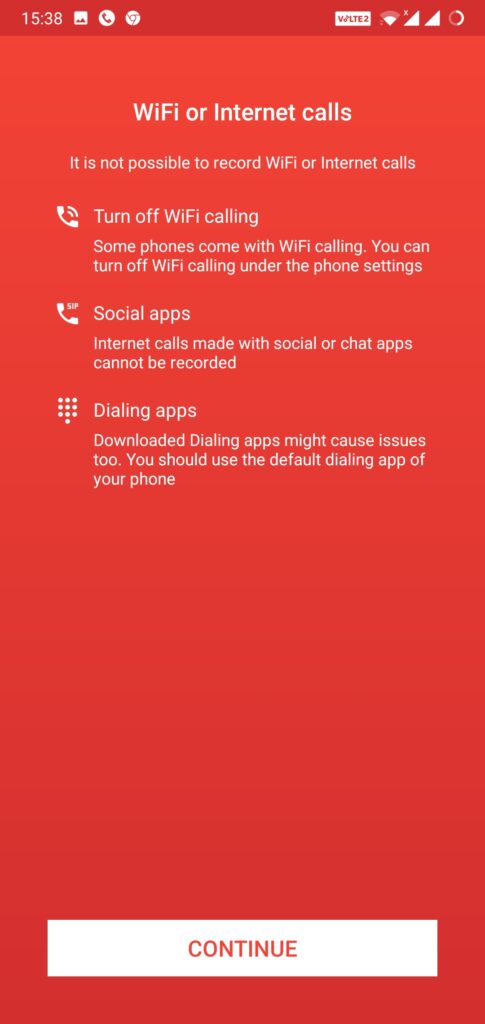 Step 06: Tap on 'Continue' under 'WiFi or Internet calls'.
Step 07: The app is now automatically recording all your calls.
Step 08: Once you receive or make any calls, open the ACR app and the listing will be available on the home screen.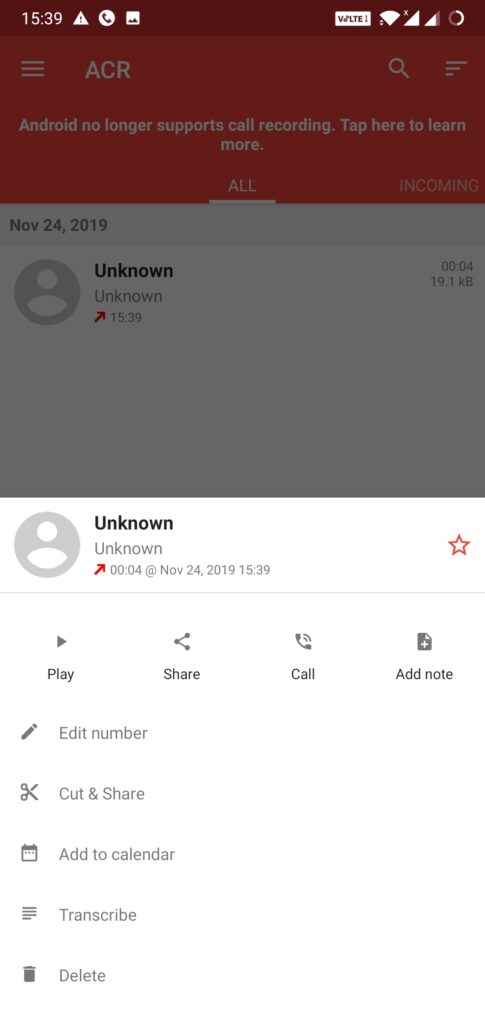 Step 09: Tap on the listing and then tap on 'Play' to hear it.
The app will itself record calls when you receive or make one that you can access simply within the app or search from the File Manager to get a look at all the recordings.