Dark Mode is something that has gained popularity on smartphones since the Android smartphones started getting it as a system setting. Apple users also wanted this feature to come to their smartphone and the wait for them is finally over. In the recently concluded WWDC 2019 (World Wide Developer Conference) hosted in San Jose, California, Apple revealed a system-wide true dark mode feature. This will allow you to enjoy the dark mode for all the system application. However, for third-party applications, you still need to toggle them from within the app itself and moreover, have to check whether that application has a dark mode feature or not. In this article, we will look at how to enable Dark Mode in iOS 13 for Apple iPhone.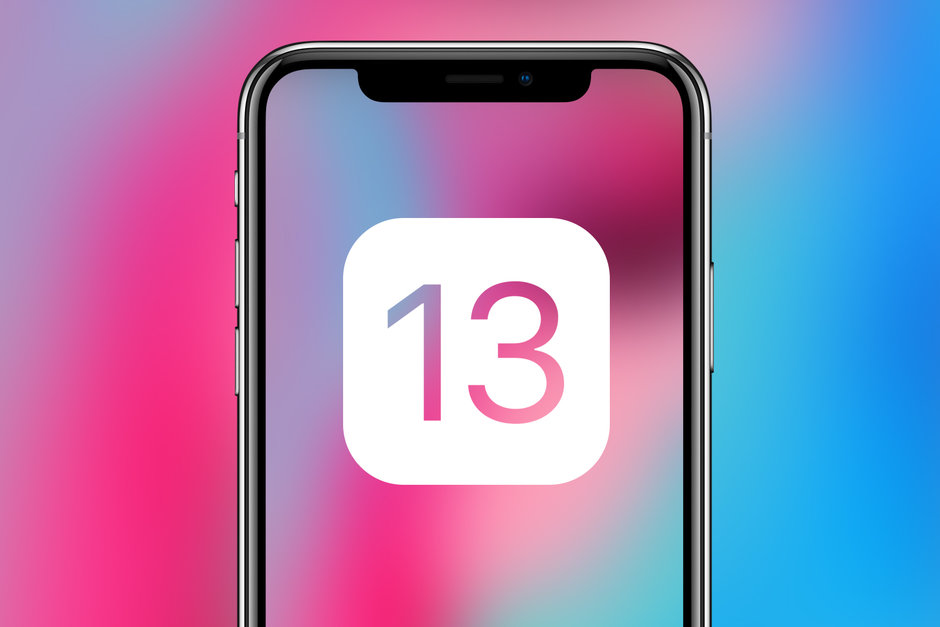 Previously, Apple iPhone's used to have a System Invert feature, that would make the colors inverted on the smartphone i.e. turn white to black and so on. It was a nice step towards enabling the users to get a true dark mode to use. I am personally a huge fan of dark modes and I use this mode across all my devices, irrespective of the time during the day. Moreover, the OLED panel gives you true black colors and it looks gorgeous on the home screen.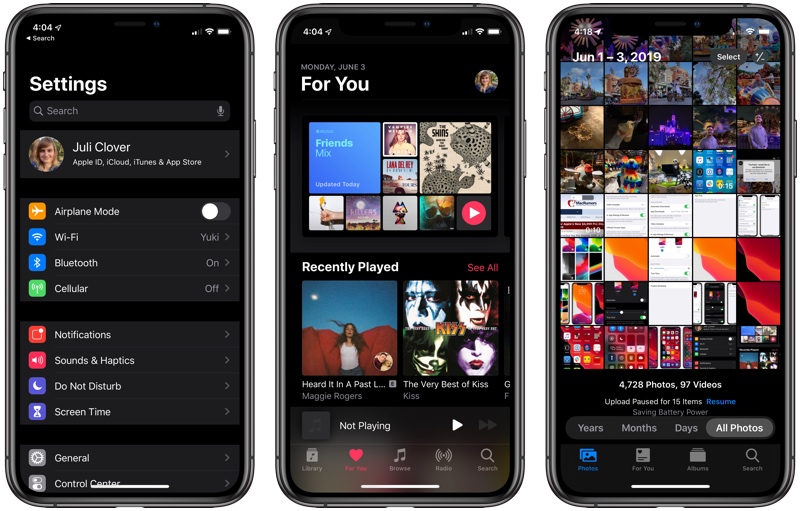 Besides, this system-wide dark mode is similar to that of the Dark Mode option launched for the Mac in 2018, with the release of Mac Mojave. Dark Mode is made to relieve the stress on eyes that we used to get while using the phone in the normally white mode. Moreover, it is also helpful for those users who use their mobile phones at night thus, protecting their eyes from the glowing white screen. Additionally, OLED panels also conserve battery when you use the dark mode feature on your smartphone.
How To Enable Dark Mode in iOS 13 for Apple iPhone
From Settings
You can enable the system-wide dark mode on your iPhone running on iOS 13 very easily by following the simple steps as mentioned below;
Open the Settings on your iPhone or iPad.
Tap the Display & Brightness option.
Under the Appearance tab, you will see two option for selection i.e. Light and Dark.
Tap on Dark to turn ON the system-wide dark mode for your iPhone or iPad.
From Control Center
You can also enable the dark mode via the control center. To enable the dark mode from the control center, follow the below-mentioned steps;
Open up the Control Center.
Long-press the display brightness control, and you'll see a new "Appearance Light" button.
Tap that to enable Dark Mode, which will turn the button into "Appearance Dark."
Here is the before and after look of the App Store;

Source: GadgetHacks
How to Schedule the Dark Mode Setting
One interesting and might be a useful feature for some users is that now you can also schedule the dark mode feature for your iPhone or iPad. This means that you can set it accordingly when you need it and set a custom time that would automatically trigger the dark mode feature on your Apple device.
To enable this automatic scheduling feature for the dark mode on your iPhone or iPad, follow the steps mentioned below;
Tap on the "Display & Brightness" settings.
Then tap on the toggle button next to "Automatic."
This will automatically set it to "Sunset to Sunrise".
However, you can change this by tapping the "Options" tab.
When you are in the Appearance Schedule screen, tap "Custom Schedule".
From here you can adjust the times individually for "Light Appearance" and "Dark Appearance."
Benefits of Dark Mode
As you might have already guessed that the first benefit that comes to our mind is the ease of using your smartphone during the night hours. During night hours, we are devoid of lights and there is direct exposure of our eyes to the light projected by our smartphone. This can cause harm to our eyes as well become a cause for severe headaches and eye-sight problems. This dark mode allows us to reduce stress while using the phone during the night. Moreover, this dark mode feature also helps us to save battery due to the OLED panel used in the iPhone and iPad. Besides, this system-wide dark mode also gives us a more minimal and yet dark appearance to our settings which I like personally.
https://youtu.be/E5Jg4Wm9b7o
Conclusion
So, there you have it from my side in this article. Hope you like this article and please let us know in the comments below did you upgraded your iPhone to the latest beta of iOS 13 and used this dark mode feature on your device. Also, let us know any problems or issues you faced while enabling the system-wide dark mode feature on your iPhone or iPad running on iOS 13.