Don't know the way to a restaurant or a place you want to visit or you have a meeting or your friends are coming over? Take out your phone and turn on the GPS and find your way easily with Google Maps or other equivalent application and it won't take more than a minute to find the route. Your phone uses an elaborate technology called GPS or Global Positioning System which uses geosynchronous satellites to track user's location and provide required results. It's now easy to book a cab on Uber or track your location and share it with friends and family with GPS on your phone.
But there is a flip side too. What if the GPS or location-based services display inaccurate or incorrect results? What if the GPS on your phone isn't working due to a weak network or any other issue? Well, there are plenty of issues related to GPS and thus, we decided to provide a list of methods to fix any kind of GPS Problem that Asus users might encounter. Here's what you must do.
Quick Method to Fix The Asus GPS Problem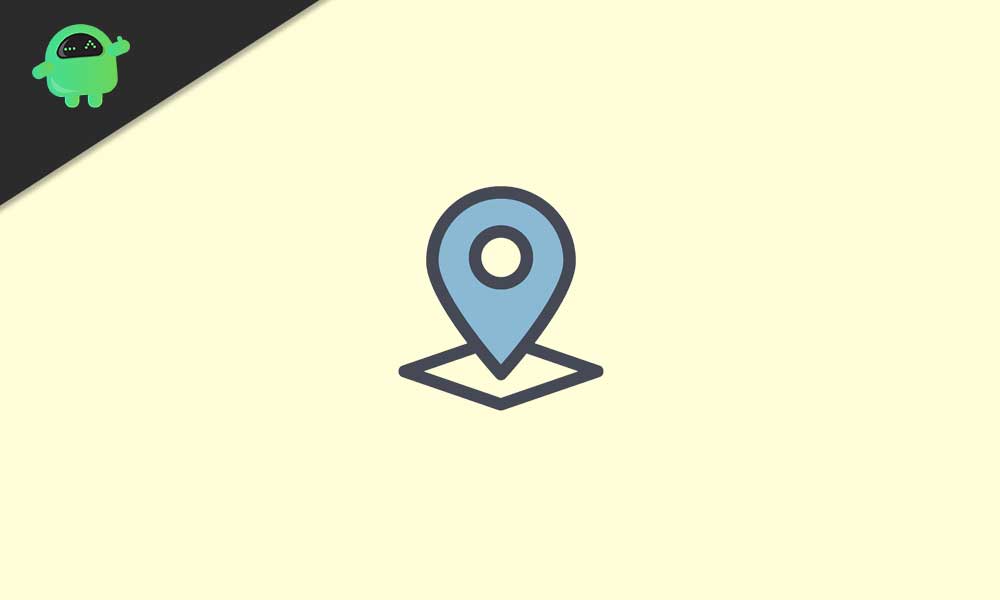 Method #01: Reboot
Consider that you turned on GPS on your phone but it isn't working. In that case, you can toggle it again to check if its working or not. Similarly, you can reboot the phone to check if the service is restored on your phone or not. This type of GPS problem occurs due to a minor software glitch that the firmware might have encountered when turning on the service on your phone but since you have rebooted the system, the firmware will fix it automatically.
Method #2: Remove any obstacle
GPS on your phone works when the phone establishes a connection with nearby cell towers and satellites that help the system to pinpoint user location. But if there is an obstacle in between, the phone might show inaccurate or even incorrect results. Firstly, check if the phone cover or case that you use is causing the problem or not since usually, phone cases cause such an issue. Step closer to a window or go to an open space and check for the location. This will help you narrow down the culprit causing this GPS problem.
Method #3: Check Power Saving Mode
Power saving mode is built-in various smartphones as a feature that prevents background apps and services from sucking it more power from the battery than usual which causes faster battery drainage. But when you access power saving mode, it disables services such as wifi, location. Check if your power saving mode is interfering with the location-based services or not. If yes, turn it off for at least the time you are using GPS and the problem is solved.
Method #4: Turn on 'High Accuracy' Mode
What must you do to get improved or accurate results? You can switch your GPS to provide high-accuracy results simply by turning on the mode for which the procedure is stated below. Also, this method is useful if the phone is showing slightly incorrect or inaccurate results as the high accuracy mode will provide more accurate results although it will use more battery power.
Firstly, open the Settings app on your phone and tap on Location.
Turn on the location and proceed to the Mode section.
This is where you will find the option to turn on the 'High Accuracy' mode.
Check if the option 'GPS Satellites' is turned on or not, if not, then do turn it on as it will facilitate the phone to track down the user's location more precisely.
Method #5: Update Google Maps
A lot of people would choose not to update Google Maps or any other relevant app since it takes time if you haven't instructed the phone to do it automatically. Also, there are plenty of other issues why a user wants or doesn't update Google Maps which is the most popularly used service that enables the user to track his/her location, track route for the destination, and a bunch of other features. When the app is outdated, it introduces bugs and that may interfere with the phone's capability to work with GPS to provide accurate results. Simply update the app and try it again.
Method #6: Update the Android OS
Similar to how an outdated app may introduce bugs in your phone, outdated OS or firmware too can affect the working of GPS on your device. It is highly recommended to update the OS as and when the updates are available which you can check by going to "Settings >> About Phone >> Software Update >> Check for updates". If your phone has become older than two years after it was released or it has been classified as out-of-support, rolling back to the previous OS will resolve the issue for good.
Method #7: Refresh GPS and AGPS
It is essential to refresh both GPS and AGPS as corrupted cache files can affect GPS by interfering with it.
To refresh AGPS, open Settings >> Apps >> System Apps
Open the app called AGPS and tap on 'Clear Cache' and 'Clear Data' and click on the 'Reset' button to refresh it.
On the contrary, to refresh GPS, go to GPS Status and Toolbox and refresh the app.
Method #8: Use GPS Essentials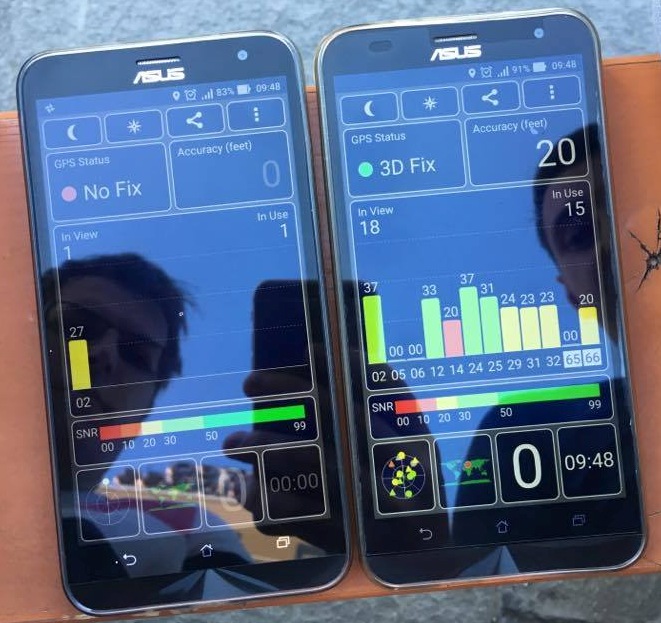 Why are you receiving a weak signal or inaccurate GPS results? It could be a hardware or software-related issue which must be dealt with in case you use GPS a lot. Now, you must download the GPS Essentials app from the play store to carry out the diagnosis. First, go to Satellites and check how many satellites are displayed on the screen. Note that a device uses at least three to four satellites at the same time to pinpoint a user's location although there are more than 20 satellites orbiting around the Earth.
Now, check if the satellites are displayed on the screen or it. If the satellites are displayed, then the GPS Problem that you are trying to fix is related to software. But if the satellites aren't displayed on the screen, it is highly possible that it's a hardware-related issue that needs repair or replacement for which, the methods is explained in this explicit guide too.
Method #9: Reset the Phone
After using GPS Status and Toolbox from the previous method, if the phone is showing satellites on-screen but the GPS isn't working on your phone, it is due to a software issue which can be fixed either by referring to the methods I explained before or you can do a master reset to completely fix the issue once-and-for-all.
To perform a master reset, turn off the phone.
Next is to press the buttons Power button and Volume Down button together and keep it held until the phone turns on and shows an Android logo.
When you boot into recovery mode, choose the option called 'wipe data/factory reset' from the menu and then, confirm the action by selecting 'Yes — delete all user data' using the Power key.
Method #10: Get yourself an external GPS receiver
To extend or improve the GPS signal, you can install an external GPS receiver on your phone that you can use to improve the accuracy of the results provided on the screen.
Method #11: Consult a technician
There is a number of components involved in the process that lets GPS on your phone communicate with the satellites and cell towers. Even if one component is bugged or damaged, it might cause an issue on your phone. You can fix it simply by reporting the issue to a technician or a service center to get details about what's wrong and what needs to be done to fix it.