Smartphones are everywhere and in fact, the number of smartphones and users are growing exponentially but still, there are certain things smartphones can stand such as water, high temperature, etc. So, here we are actually discussing the MyPhone overheating problem which is something you must check and get rid of before it can damage the battery or the phone's hardware itself. There are a plethora of reasons why your MyPhone smartphone is getting overheated but it must be stopped. So, here's how you can fix the MyPhone overheating problem.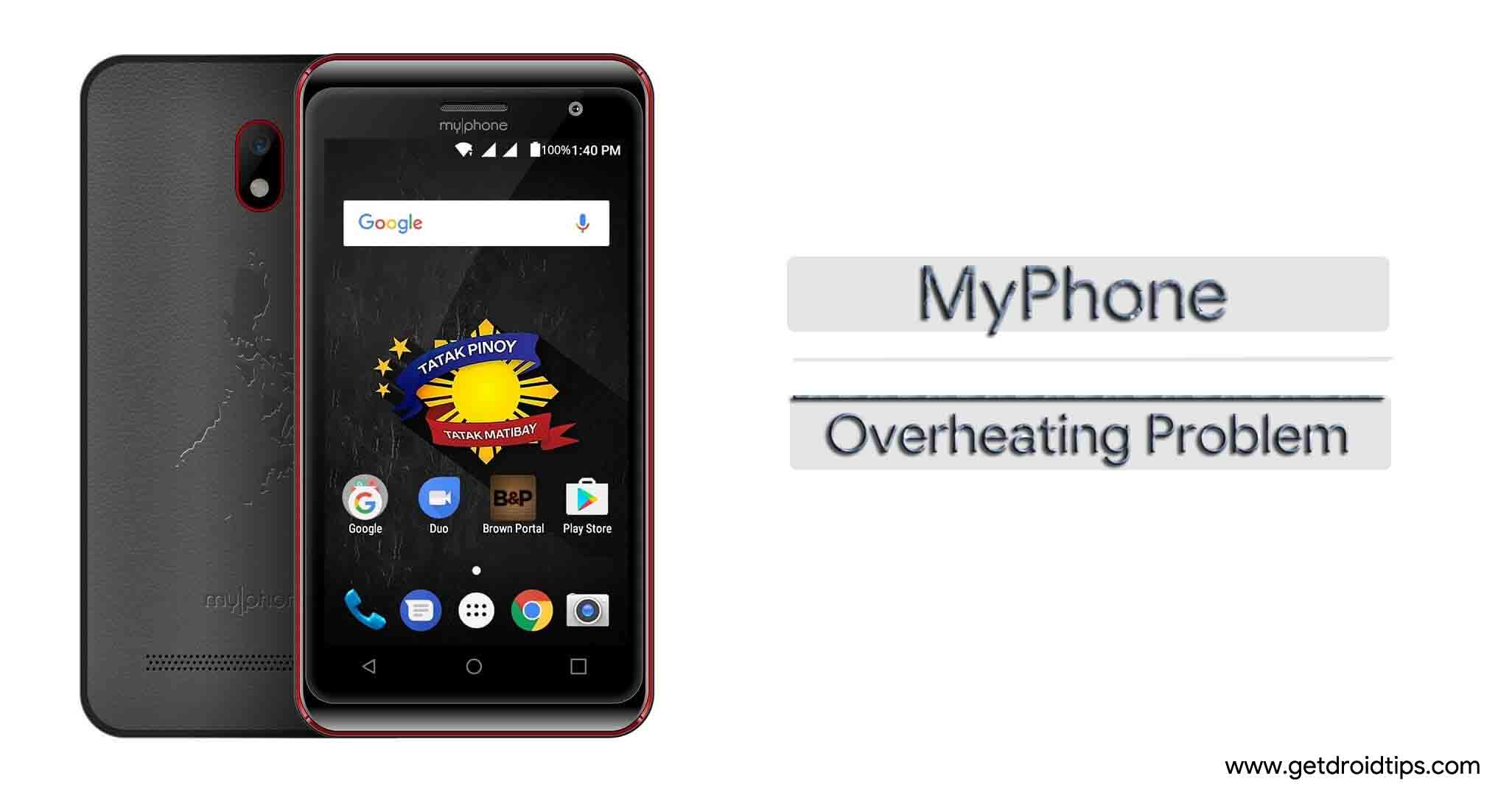 How To Fix MyPhone Overheating Problem?
Close all the apps
The moment you feel that the phone is heating more than usual, you must stop using it. Since it has already begun heating, you can close all the apps that consume battery and other resources thereby easing the SoC by lowering the amount of work it has to do and thus, helping the phone to cool down eventually. But wait, you need to ensure that the phone is normal before using it again.
Reboot the phone
If the phone gets too hot, maybe it's time to give it a reboot. Doing so will end all the apps and services abruptly without saving any data. Further, you need to turn off the phone, wait for few minutes before it cools off on a dry and cool place and then, press the power button again to turn it on.
Stop overusing it
This is a common sight that people induce in high-graphics games or apps which pushes the SoC to its limit after which, it couldn't throttle the various components and renders the cooling technology used on your phone useless. Even if you want to use graphics intensive games or apps, I would recommend you stick to a sporadic usage wherein you use the phone for 10 to 15 minutes at a stretch and then, let the phone rest and then, use it again and repeat the same procedure. This method is way better than getting disconnected from the world if the phone's internal circuitry is damaged due to excess heat.
Check if an app is consuming more resources
It is very crucial that you keep a tab on apps installed and being downloaded on your phone because a lot of the times, overheating problem is caused either due to apps or the cache memory. For the app part, you must check if an app which isn't supposed to consume hefty resources is sucking the juice abruptly. This is where you can either Force Stop that particular app or Uninstall it totally if not needed.
Boot into the Safe mode
Safe mode is touted as the diagnostic mode on a smartphone as it lets the user ascertain if a pre-installed app is the problem or is it due to a third-party app. You can boot into the safe mode following the steps to do the same on your MyPhone which could be different in other phones. Remember that if the phone works flawlessly in safe mode, it is surely a downloaded app that you will have to get rid of. Start uninstalling apps from descending order since the recently downloaded apps must is the problem in many cases.
Uninstall apps not needed
Have a lot of apps installed? We recommend not to keep excessive apps on your phone as it will lower its performance as well as consume a huge chunk of cache memory that will cause a serious performance-related glitch. Thus, you must get rid of unwanted apps by either disabling it or by uninstalling the same.
Wipe off storage cache
Overheating problem and host of other smartphone-related problems is caused due to apps or cache files where both are useful but can cause issues. The cache files are created by the system to speed up retrieval time, however, corrupted cache files can cause more damage than optimizing the performance and therefore, you must get rid of it. To get rid of the storage cache, you can use this particular method "Settings >> Storage >> Cache Memory", select and delete storage cache.
Wipe off app cache
This process is little time consuming when compared to the storage cache. You can get rid of app cache using the third-party apps available on Google Play Store such as CCleaner or similar apps. Another way to clear app cache is to proceed to Settings >> Apps and check out the apps that you want to delete the cache files. You must refrain from touching any system files, the best way to do the same is to check out only Downloaded apps.
Wipe cache partition
Wiping cache partition is equally as important as the other two methods described above. You can get rid of cache partition using the recovery mode and the performance boost will be instant and you'll feel it. You need to proceed to the recovery mode, check out for the option called 'wipe cache partition' to get rid of it.
Update the apps & OS
You must keep all the apps installed and pre-installed on your phone updated since bugs introduced by an outdated app can cause such a blunder. The same goes for the firmware that you are using which is more sensitive to these blunders and thus, you must keep the firmware updated. Also, note that if your phone has gone out-of-support, you can downgrade or install a custom ROM to get rid of the issue.
Perform restore factory
Restore factory is an extreme step you can take if indeed the phone is getting overheat too quickly or too often. This will delete all the data from the system but for that, you can always take a backup beforehand that must prevent any loss of data. There are basically two ways you can pull off this trick that is by proceeding to Settings >> Backup and Reset >>Reset Everything. The second method involves booting into the recovery mode for which, the step-by-step guidelines are as followed –
First of all, switch off the phone.
Next is to press the power button and volume up button together that will trigger the phone to boot into the recovery mode which could take several seconds to load.
Once the phone shows an Android logo on the screen, you can let go of the buttons.
Here, the protocol to follow is simple, toggle volume buttons to change options and use the power button to select an option or unless otherwise specified.
You need to tap on 'wipe data/factory reset' and this must end the procedure as well as the problem that you have been facing on your MyPhone.
Check with the service center
Can't resolve the problem? Or can't narrow down the cause of the issue? Turn towards a service center, report the issue and get the resolution. You can show up to an authorized service center or a third-party service center depending upon what is your budget and what types of services you wish for since showing up to the latter will render any warranty period as void. So keep that in check before proceeding to any service center and get the phone fixed.