YouTube more than 5 billion downloads so far across Android & iOS. Although it comes pre-loaded with Android smartphones, it has more than 2.5 billion active users on-board and has thousands of years worth of content which is rapidly increasing by every hour. Using YouTube for a long duration can cause overheating, rapid battery loss, etc, however, these aren't the only causes. What would you do if the app suffers from bugs or any other issues causing it to either crash at some point in time or if it doesn't start for that matter. You must have seen the 'Unfortunately YouTube has stopped working' dialog box on your phone. So here are a few ways you can fix the issue on any phone.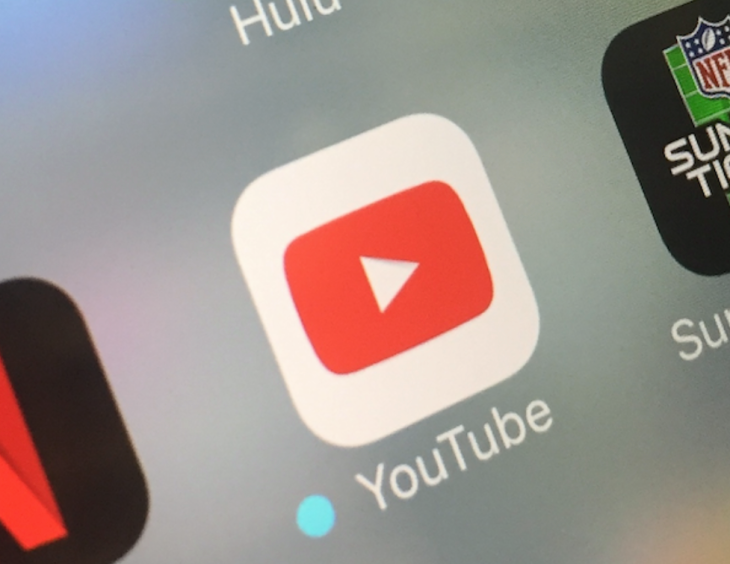 How to fix Unfortunately YouTube has stopped working and crashing error on any phone?
Squash the app
This is fairly simple. The minute you see that the app is about to or it is crashed or when you get the pop-up stating that the app has stopped working, close it. Go to the 'recent' apps interface and swipe left or right or up to close that particular app. Wait for a few seconds before tapping on the YouTube app to restart it and check if the problem persists or not.
Force Stop the app
This method is rather useful when you see that app crashing error isn't solved after you closed the app properly. Doing so will end the program (YouTube) abruptly and hopefully, any technical glitch that was occurring when you used YouTube will be resolved at least temporarily if not permanently.
Restart the phone
Seriously, you don't know that restarting the phone when the YouTbe app crashes suddenly or the phone shows the 'unfortunately YouTube has stopped working error' at any given instance is worth it. This is because bugs and technical glitches can happen at any time. It could occur the moment you tap on the YouTube icon to open it when after a few minutes or when your actions on the app trigger any event causing the app to go haywire and stop.
Clear App Cache files
To be honest, most of the app crashing errors occur when cache files get corrupted or are partially overwritten. Cache files are temporary files that the system creates when using an app or service. This eases the work done as the app will process data faster. Albeit cache files are a must, they have problems. In case if the app fails to load or crash or shows any other error, try clearing cache files as it might do the job. Here's how you can do it about.
First of all, open the Settings app on your Android smartphone.
You need to navigate to Apps and search for 'YouTube'.
Further, navigate to 'Storage' and tap on both 'Clear Cache' and 'Clear Data' and that's all.
Check whether the app is compatible or not
There might be workarounds to make an incompatible app run on your system but since most of the users won't do it irrespective of whether they know it or not. Incompatible apps tend to either crash at the very beginning when you are trying to open an app or when certain conditions are called in causing the app to crash. You always find a way to sidelock a bit older version of the app but this doesn't guarantee that the app will work. If a newly installed app is crashing all the time, maybe this could be the reason behind it.
Try uninstalling & reinstalling the app
Most of the time, something is causing the app to crash and it could be the cache files or the app version is not compatible or it is undefined. In the case of cases, uninstalling the app and reinstalling it can help. Since when you install an app, all the supporting files and whatever resources it was hoarding is clear. Next, when you reinstall the app, it will be the latest version of the YouTube app. Hopefully, this will work. If you can't uninstall the YouTube app (as it is bloatware in most Android phones), try disabling it for some time and then enable it.
Verify if there's any app conflict
Not everyone might know that apps do have conflicts. Two apps may be using the same set of resources that could prevent one app from turning ON or doing something that another app has already reserved. There are of course several reasons that could trigger app conflict such as if you changed any settings that handicapped either of the apps involved in the conflict. Thus, verify when did the 'unfortunately YouTube has stopped working' or crashing issue might have occurred and what changes did you bring about so that you can reverse it. If not, pull off the next method and the problem will be gone.
Pull of a factory reset
This is a well-known method to put an end to any problems or issues you would observe on an Android smartphone. You can use this method if the YouTube app keeps crashing abruptly and no other method listed above is working in your favor whatsoever. Before you can proceed with it, remember that you should have a backup of everything that is stored on the phone because the process is irreversible. Here's easy to follow on how to pull a factory reset on any Android smartphone.
First of all, you need to shut down your device.
The next step is to press a combination of two or three hardware buttons depending upon the make and model of your phone. It could be either Power + Volume UP, Power + Volume DOWN, or Power + Volume UP +Volume DOWN and hold the keys for a few seconds.
You can release the buttons once the bappears on the screen.
Here you'll need the power button to select an option while volume rockers will be hailed as navigation keys or otherwise specified.
You need to select the option that says "Wipe data/factory reset".
Next is to confirm by hitting on the option that says "Yes — delete all user data" and that will be all.
Select "Reboot the system now" to put an end to this issue at last.