Many people back up their WhatsApp data to Google Drive on their Android devices. By doing so, users can save their important chats and files in a secure place. However, if you have lost your Android device and want to restore WhatsApp from Google Drive to iPhone, there is no official solution. The reason is that the iPhone does not allow to restore WhatsApp data directly from Google Drive.
Fortunately, an effective tool called Wondershare MobileTrans can help you in this regard. By reading this article, you can find a detailed description of MobileTrans and a solution to restore WhatsApp Google Drive data to iPhone.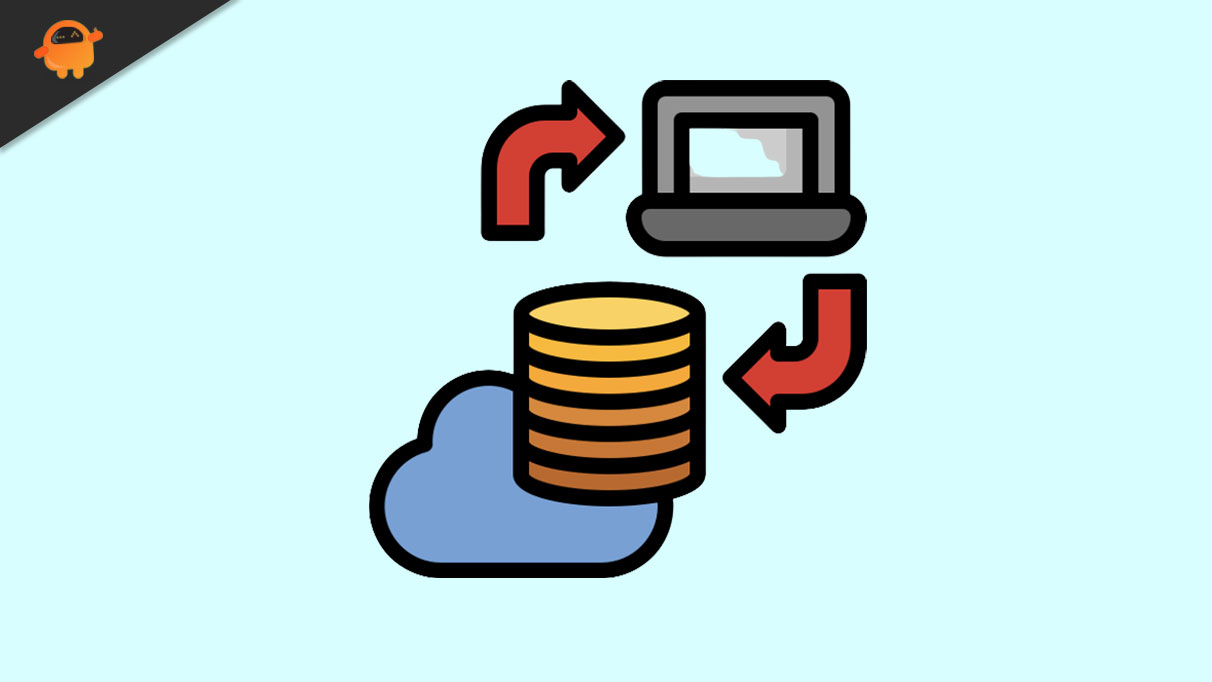 Part 1: The Importance of Backing Up WhatsApp to Google Drive
Before knowing the WhatsApp transfer backup & restore tool, let's highlight the importance of backing up WhatsApp data. In this section, you can learn the key advantages of backing up WhatsApp data to Google Drive.
1. Encrypted Data Security
One of the key benefits of backing up WhatsApp data to Google Drive is high data security. Google Drive utilizes encrypted security to store your WhatsApp data safely. If you have confidential WhatsApp content such as conversations, media files, and documents, they can be stored safely on Google Drive.
2. Maximizes Storage Space
Storage issues on mobile devices are common. The WhatsApp data on your Android device can take up a significant amount of space which can cause slow performance. By backing up all your WhatsApp data to Google Drive, you can maximize your storage space on your phone easily.
3. Recovers from Device Failure or Accidental Deletion
In unfortunate circumstances, you may lose your Android device that will consist of your WhatsApp data. In such cases, you won't be able to recover your WhatsApp data which may cause you further issues.
Moreover, if you have accidentally deleted your WhatsApp data through a factory reset, you won't be able to access it anymore. To tackle such problems, backing up WhatsApp data to Google Drive can be the safest choice.
4. Smoothly Transfers Between Devices
Are you aiming to shift from your old device to a new one? By backing up WhatsApp data to Google Drive, you can quickly restore your WhatsApp chats on your new phone. Furthermore, you can also access your WhatsApp photos, videos, documents, and other files through the Google Drive backup.
Part 2: Can We Restore WhatsApp Google Drive Backup Without Any Android Device
Yes, you can restore WhatsApp from Google Drive to your iPhone without any Android device. However, you would require a third-party tool with advanced features to restore your WhatsApp data without an Android phone.
The reason is that iPhone and Android have separate cloud storage platforms for data restoration. Therefore, you would need a professional and advanced tool to restore WhatsApp Google Drive data to iPhone without Android.
Part 3: The Best WhatsApp Management Toolkit Developed Using Advanced Algorithms
Do you want an effective tool for managing and restoring your WhatsApp data? Wondershare MobileTrans can meet all your needs related to WhatsApp management. It contains many features that can help you transfer and restore your data from one device to another. Moreover, with its WhatsApp Transfer feature, you can easily transfer your media files and messages from Android to iPhone and vice versa.
This tool does not require you to perform extensive steps for WhatsApp transfer. With a few simple clicks, you can safely transfer your WhatsApp data between devices instantly. Along With WhatsApp chats and media files, you can transfer WhatsApp stickers, emojis, contacts, locations, etc. Thus, it's an advanced tool that can be used to manage and transfer your WhatsApp data flawlessly.
The phone transfer feature of this tool lets you transfer all your phone's data among different devices.

You can also transfer your favorite playlists from one music streaming platform to another within a few minutes.

MobileTrans can also backup and restore your deleted WhatsApp data between Android and iOS devices.

It can also shift iCloud data to Android devices securely.
Steps To Restore WhatsApp Data from Google Drive To iPhone Using WhatsApp Transfer
Do you want to learn how to restore WhatsApp from Google Drive to iPhone? Here are the guidelines that can help you in this regard:
Step 1: Access the Google Drive to iPhone WhatsApp Feature
Install the official and latest version of Wondershare MobileTrans on your device, connect your iPhone, and access the "WhatsApp Transfer" tab from the toolbar. Following this, choose the "Google Drive to WhatsApp" feature and login into your Google account by following the on-screen instructions.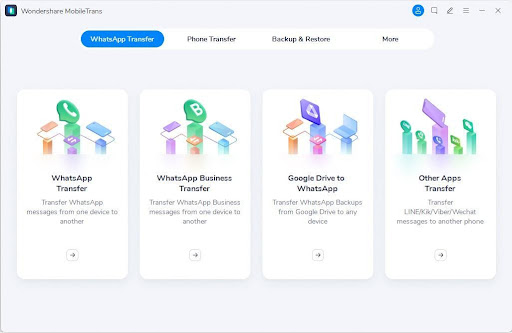 Step 2: Choose the Google Drive WhatsApp Backup
Then, locate and download the Google Drive WhatsApp backup by clicking the "Download" option. Go through the data recovered from the WhatsApp Google Drive backup and restore the data to your iPhone by clicking the "Restore to Device" button.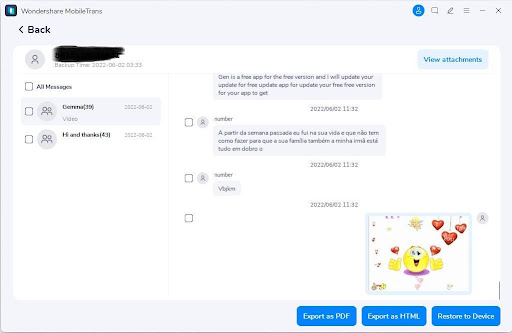 Part 4: FAQs about Google Drive
What kind of files can be stored on Google Drive?
Google Drive can store various kinds of files. For instance, you can store PDF, PPT, DOC, and XLS files on its platform.
What security method does Google Drive use to store files?
Google Drive uses advanced security methods to store your files. It utilizes SSL/TLS encryption methods to protect and secure your files.
Conclusion
Backing up WhatsApp data to Google Drive can be highly beneficial for you. Even if you have lost your Android phone, you can restore your WhatsApp data to another device like iPhone. In this article, you can learn about a well-reputed tool known as Wondershare MobileTrans that can assist you in restoring WhatsApp from Google Drive to iPhone.