Are you regretting installing the newly released iOS 17 Beta profile on your iPhone? Well, updating to a new iOS beta profile has its perks and drawbacks. On the bright side, you'll experience new features and enhancements. But here's the catch: Beta versions are notoriously unstable. They can wreak havoc on your smartphone with security risks, app glitches, battery drainage, and overall instability. If you're facing any of these issues, the good news is you can safely uninstall or remove iOS 17 Beta from iPhone. In this article, we'll discuss how to remove iOS 17 Beta from iPhone and tips for removing iOS beta profile effectively.
Part 1: Why Do You Want to Remove iOS Beta Profile?
Beta versions are used to gather feedback, identify bugs, and make necessary improvements before the final release. An iOS 17 Beta version is a pre-release version of the iOS 17 operating system made available to developers or the public before the official release. It allows developers to test their apps and ensure compatibility with the upcoming iOS update.
However, installing iOS 17 Beta on your daily iPhone is a gamble with risks like UI glitches, update hiccups, app crashes, battery drain, and connectivity issues. If you're stuck on these iOS beta profile issues, it's crucial to remove iPhone from beta program. In the section below, we've got you covered with methods to safely remove iOS Beta profile from iPhone and restore stability to your phone.
Part 2: Tips to Remove iPhone From Beta Program Effectively
Before knowing the answer to your query, "How do I completely remove iOS Beta 17" you must first learn the precautions to take. Otherwise, you won't be able to uninstall iOS 17 Beta completely. Here are some steps you can take before removing iOS 17 Beta:
Back-Up Your iPhone Data
Before you remove iOS 17 Beta profile to iOS 16.5, it's wise to back up all your iPhone data to avoid any unfortunate losses. Backing up also ensures you can restore and transfer your data seamlessly after downgrading your iPhone. Here are some methods to create a backup of your iPhone:
Use iCloud

Ensure a stable Wi-Fi connection on your device. Go to "Settings," tap your device name, and select "iCloud."

In "iCloud Backup" settings, toggle on automatic backup. Then select "Back Up Now" to create a new backup.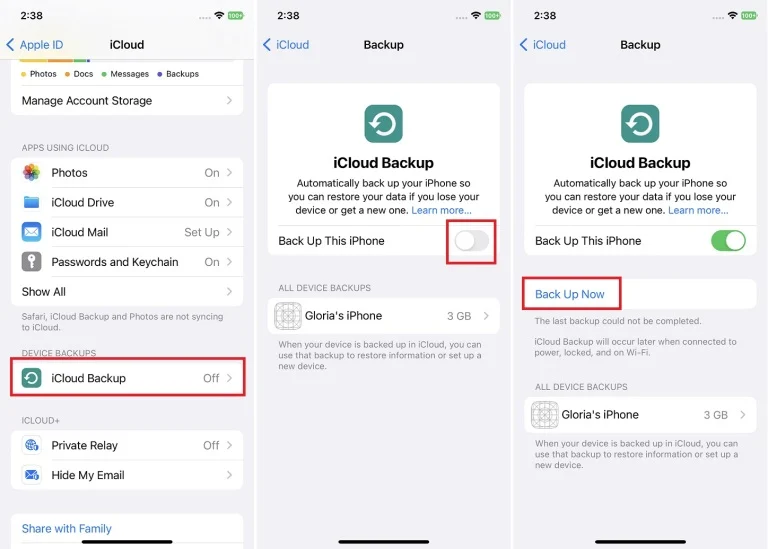 Use iTunes

Connect your iOS device to your computer. Grant permission for the connection when prompted.

Open iTunes and go to the "Summary" or "General" tab in older versions.

Press "Back Up Now" to create a backup. You can select either "iCloud" or "This Computer" as a backup location.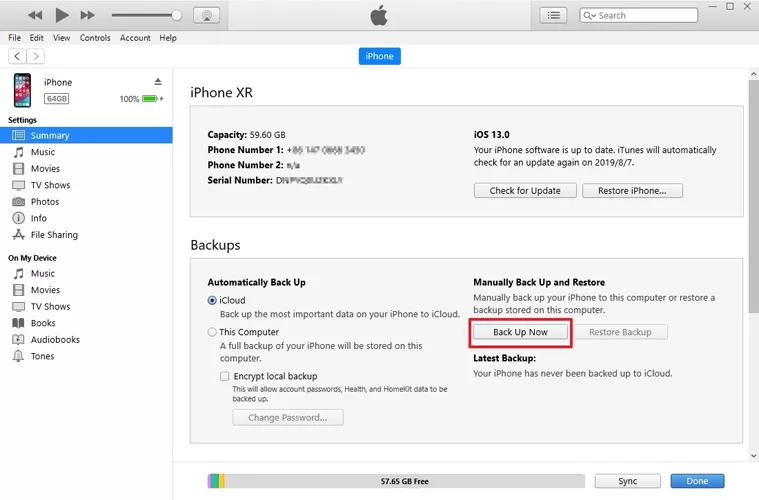 To remove Apple Beta profile 17 completely and without data loss, try Tenorshare ReiBoot. With this powerful tool, you won't need iTunes or a developer's account to go back to iOS 16 Beta. Neither you'll need to uninstall iOS 17 Beta and reinstall iOS 16 manually. But that's not all. ReiBoot can also perform a variety of functions, such as:
Install the most recent iOS 17 Beta update.

Safely revert to the previous iOS version without jailbreaking.

Compatible with all iDevices and iOS versions.

Resolve over 150 iOS issues, such as being stuck on the Apple logo, unresponsive screen, and recovery mode.
Part 3: How to Remove iOS 17 Beta From iPhone
If you're wondering how to remove iOS 17 Beta from iPhone with iTunes, without iTunes and computer, here are the techniques to do that:
Guide 1: How to Go Back to iOS 16/iOS 16.5 Without iTunes?
Now that you know how to back up your device, let's dive into the process of downgrading from iOS 17 Beta to iOS 16 without relying on iTunes. You can do this with the help of the aforementioned Tenorshare ReiBoot. Here's how to go back to iOS 17 Beta with step-by-step instructions:
Download and install Tenorshare ReiBoot on your computer. Connect your iPhone to the PC.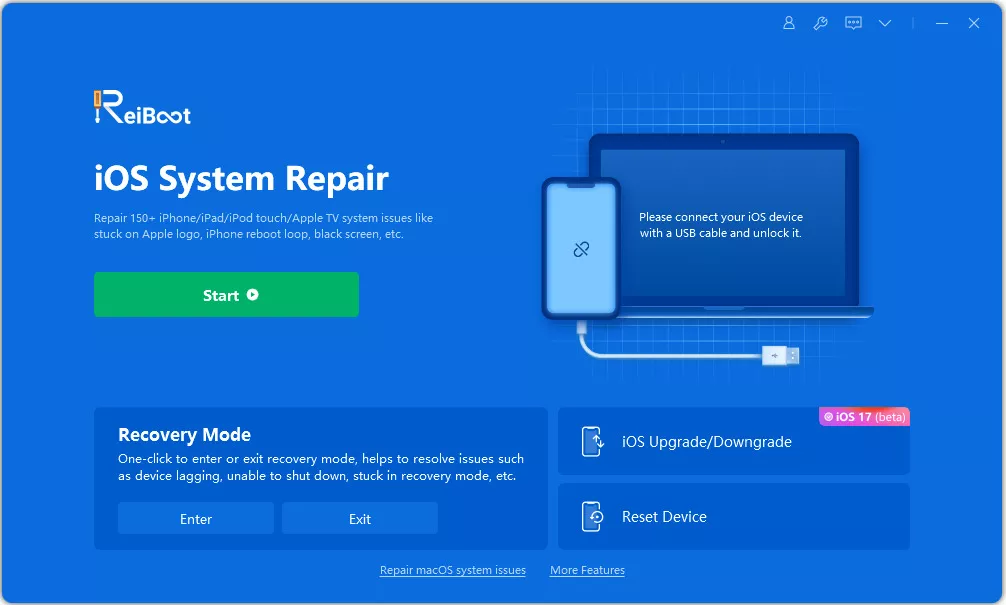 2.Open ReiBoot and click on the "iOS Upgrade/Downgrade" option. Select "Downgrade" to begin the iOS 17 Beta profile removal process. Press "Download" to download and install the firmware package.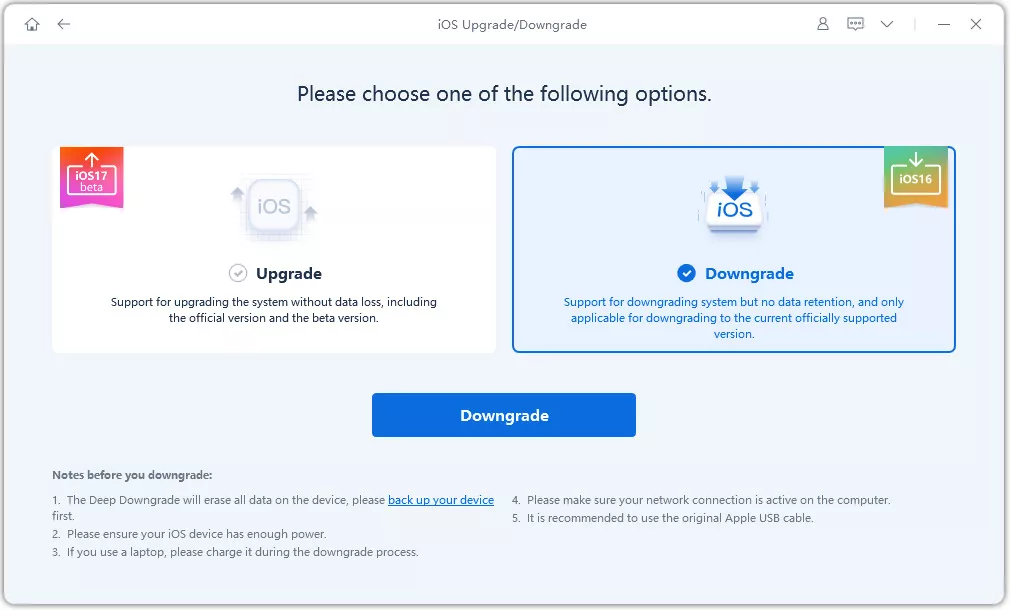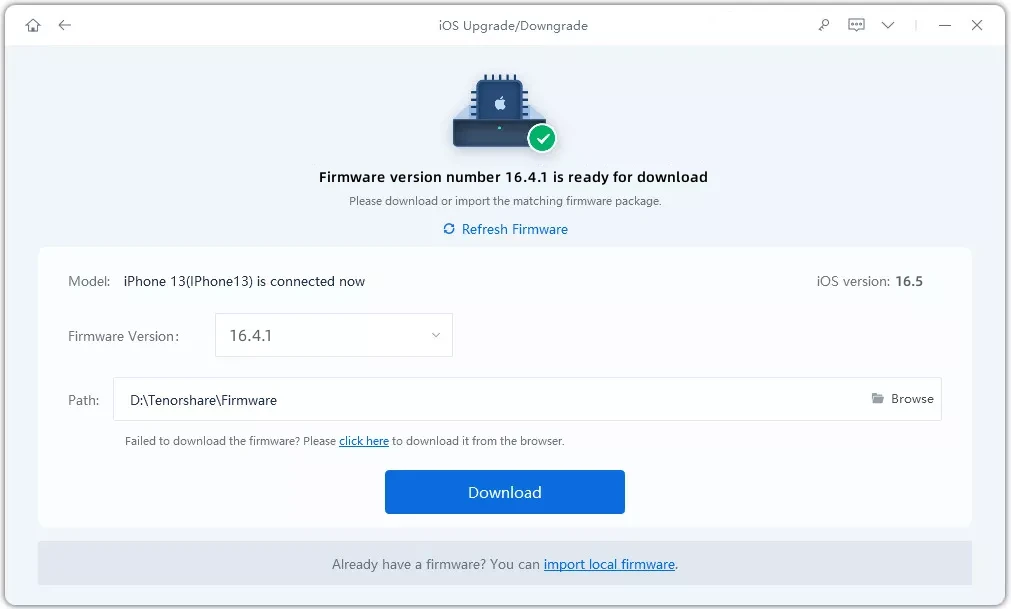 3.Tap on "Initiating downgrade" and wait patiently. In a few minutes, ReiBoot will automatically remove the iOS 17 Beta and install a stable version of iOS on your iPhone.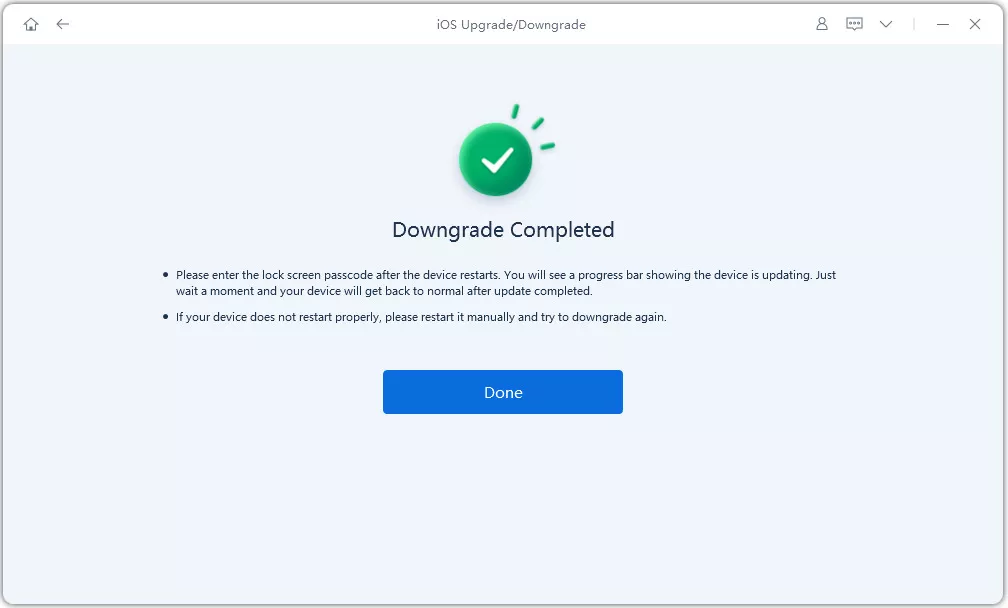 Way 2: How to Remove iOS 17 Beta From iPhone Without Computer
You can also remove iOS 17 Beta directly from your iPhone without using a computer. However, this method will only work if the screen is responsive and your phone is not stuck on the Apple logo. Here's how to remove iOS Beta profile 17 without using a computer:
Open "Settings > General" on your iPhone. Then access Profile" or "Device Management."
2.Tap on iOS 17 beta profile, select "Remove Profile," and confirm. Restart your iPhone.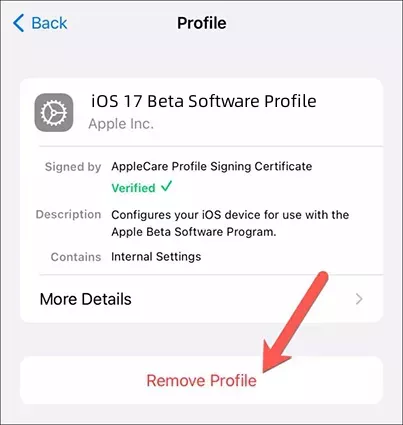 Way 3: How to Remove iOS 17 Beta From iPhone With iTunes
If you have backed up your iPhone data on iTunes, you can also use it to uninstall iOS 17 Beta profile. Here are the steps to remove Apple Beta/iOS Beta profile 17 with iTunes:
Connect your iPhone to the computer. Open iTunes and select your device icon to access the device summary page.
2.Open the "Summary" tab. Find the "Restore iPhone" button. Click "Restore" and agree to any prompts.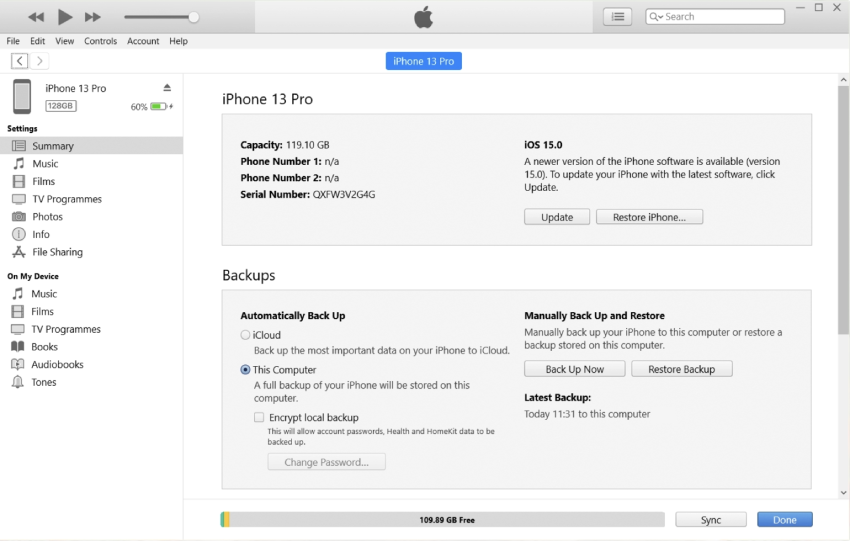 3.Wait for iTunes to download and install the latest stable iOS 16 version. Once the installation finishes, your iPhone will restart, and iOS 17 Beta will be removed. Next, you can restore your iPhone data from the backup you created.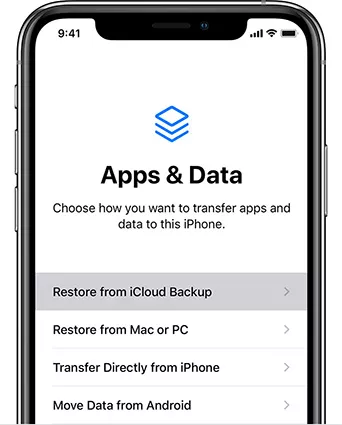 Conclusion
If you're wondering how do I completely remove iOS Beta from my iPhone after a disastrous iOS 17 Beta installation, read the guide above. But before you learn how to remove iOS 17 Beta from an iPhone, make sure to back up your phone data. To move back to a stable iOS 16 version without data loss, consider trying Tenorshare ReiBoot since it is a reliable solution that doesn't require iTunes and jailbreaking to downgrade.