We, as a smartphone user are surrounded by a number of credentials to log in to various sources on the internet. The primary one is the Google account through which, we gain access to use our device. If you do not have a Google Account then, you cannot use an Android device. However, OEMs have started following the same footsteps and now have introduced several features in-built on their devices which requires their official account to log in and use them. OEMs like Xiaomi, Samsung, etc have some features like their own app store, payment gateway (Samsung), etc that requires you to log in via there account credentials. However, if you want to how to remove or delete these account then, you are at the right place because, in this post, we will guide you on how to remove or delete Xiaomi Mi Account from your smartphone.
In this guide, we will help you with step by step information on how you can remove the Xiaomi Mi Account from your device. Now there can be several reasons for removing the Xiaomi Mi account from your Xiaomi device. One of the reasons might be that you are not interested in using the services provided by Xiaomi like data sync, phone finder, MIUI forum, etc. Moreover, there are several more efficient third-party application that is way better than what Xiaomi provides. So, without any further ado, let us get straight into the article itself;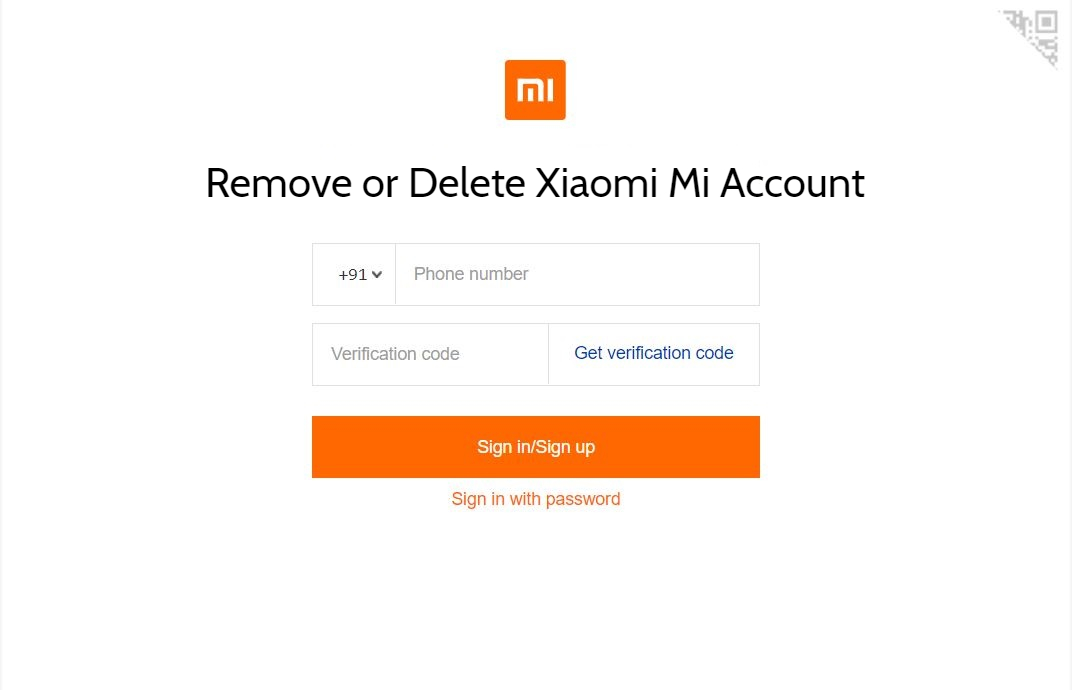 Benefits of Xiaomi Mi Account
To access the different services provided by the Chinese smartphone manufacturer, Xiaomi, you need to have a mandatory Xiaomi Mi Account credential to log in. The various services provided by Xiaomi to its users owning the Xiaomi or Mi phones are Mi Cloud, bootloader unlocking, phone finder, shopping on Mi.com, Mi flash sales, MIUI forum, Mi games, and themes, etc. Moreover, with the help of the Xiaomi Mi account, you can use the Xiaomi's cloud storage to store all your files or sync your device with the cloud storage.
Also, the company is very keen on keeping the security of the Xiaomi and Mi users data secure and thus provides an official way of unlocking the bootloader. So, there are some actual benefits that you get having a Xiaomi Mi Account.
Simple, some of the benefits of having a Mi account are;
For unlocking the bootloader, you need to have a Mi account.
Grab great deals using the Mi account from the Mi store or Mi flash sales.
Use the Mi account to find your phone using the phone finder feature.
Join the community of other Xiaomi or Mi users via the Mi account on the MIUI forum and discuss various topics.
Delete your phone's data remotely using the Mi account from a PC/laptop.
Recover your data from an active Mi account.
Transfer all your data from the old phone to a new phone with the Mi account.
How To Remove or Delete Xiaomi Mi Account From Your Smartphone
Now that you have understood the benefits and some of the actual features if you have a Mi account, let us dig into the guide on how you can remove or delete Xiaomi Mi account from your smartphone.
Remove Xiaomi Mi Account from your Smartphone
Proceed with the steps to remove the Mi account if you totally do not want to use the features associated with the Mi account;
Firstly, you need to head to the Settings on your smartphone.
Scroll down and under the Accounts menu, tap on the Mi Account option.
The Mi Account option will show you all the information related to your Mi Account data.
From there, choose the Sign Out option. Note that you will be required to enter the password of your Mi Account in order to successfully sign out of it.
That's it! You have successfully and very easily removed the Mi account from your Xiaomi or Mi smartphone.
Permanently Remove the Xiaomi Mi Account from your Smartphone
Warning
Note that permanently deleting the Xiaomi Mi Account from your device will completely remove all the data on the Mi account and Mi cloud and other services. Proceed at your own risk if you completely agree with this.
You need to go to the website here.
Log in with your Mi account credentials that you want to delete.
After logging in, you will see a pop-up warning stating all the information associated with the deletion of your Mi account.
Click on Yes, and select the Delete Mi Account button.
Now, it will verify the email address. You will receive an email id on your Mi account email address from Xiaomi Global. They will generate an unlock code which will be sent over to your mobile and you need to send that unlock code to them.
After that, you need to send them the unlock code back by replying to the same email id of Xiaomi Global.
You will receive the verification code. Enter the verification code in the box and click on Submit.
Then, you need to press the Delete Account button to permanently delete your Mi Account. (Note that all the data associated with your Mi Account will be deleted)
That's it! You have permanently deleted you Mi account from your Xioami Mi smartphone.
So, there you have it from my side in this post. Hope you liked this post and were successful in either removing the Mi account or permanently delete your account from the Xiaomi or Mi smartphone. Let us know in the comments if you faced any problems while following any of the instructions above. Until the next post…Cheers!