No doubt Android is the most popular and widely used mobile operating system all over the world. As nothing is perfect here and the same thing goes with Android as well. Apple product users always prefer their ecosystem to get interlinked with each and every Apple device easily. That's not the case with Android. Here you will get the steps on How to see your Android Notification on your PC or Laptop.
For instance, if you're an iPhone user, you can get connected seamlessly with the iPad, Mac, Apple Watch, Apple TV, etc. But when it comes to Android, the ecosystem isn't that useful as there are a few Android running products available in the market or people don't use them all. Due to Android's Open-Source nature and its customization ability, the third-party app developers can add useful apps easily. Thanks to Microsoft for developing the useful app called Your Phone Companion for Android devices.
It's free to install on any of your Android devices (Android 7.0 or higher) via the Google Play Store. You can easily connect your phone to the Windows PC/Laptop and get instant access to the device notifications, messages, photos, and more. The app simply synchronizes your Android device with the Windows PC. Additionally, you can reply to the text messages via the PC, etc.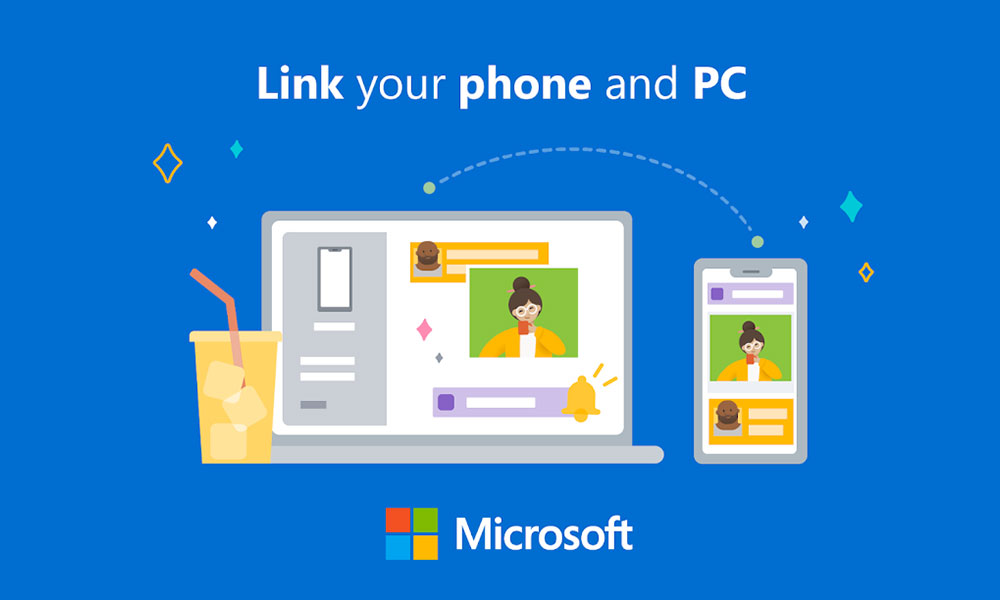 Install 'Your Phone Companion' App on Mobile and PC
Go to the Google Play Store app on your Android phone.
Then search for 'Your Phone Companion' app and install it.

You can directly install the app from the link below.
[googleplay url="https://play.google.com/store/apps/details?id=com.microsoft.appmanager&hl=en_US"]
Next, go to the Windows 10 running PC/Laptop and search for 'Your Phone' app (pre-installed).
You're done. Now, follow the next steps to connect and use it.
How to Your Android Notification on your PC or Laptop
First of all, launch the 'Your Phone' app on the computer.
Select the phone type like Android or iPhone. Choose Android by clicking on it and click on Continue.
If your PC has already logged into an existing email account, it will automatically detect the email id.
Next, you will get a pop-up window where you will be instructed to install the Your Phone Companion app that you've already installed. If not, you may also receive a message that contains a link from Microsoft on your registered mobile number.
Now, head over to your Android device and open the Your Phone Companion app.
It will aks you to Sign in with Microsoft ID.
Put up the login details and it will ask to give a few app permissions. Tap on Continue.
Give all the required permissions like phone calls, contacts, messages, access to the device storage, etc.
Tap on Continue again and a popup will appear whether you want to run the app always in the background or not.
If you want to run it always and stay connected with the PC, then tap on Allow. If not then Deny it.
Here we will recommend you to get connected always by tapping on the Allow button.
Now, you have to set up and connect the 'Your Phone' app on your PC.
Tap on My PC is ready option and it will ask to allow notifications.
Just Allow it on your phone > tap on Done.
Now, you're connected with your PC.
Finally, you will need to enable Notification access on your phone via Notification access.

Click on the Open settings on phone option on your PC app. It will show a popup notification on your device. Tap on OPEN and turn on the Your Phone Companion toggle > tap on Allow and you're done.
We hope that you've found this article helpful and you're now able to see all the Android notifications on your PC. For any queries, feel free to ask in the comment below.