Huawei how to unlock phone is something many brand users search for. Sometimes you may forget the pattern or password and get locked out of your device. So, let"s find out how to bypass lock Screen.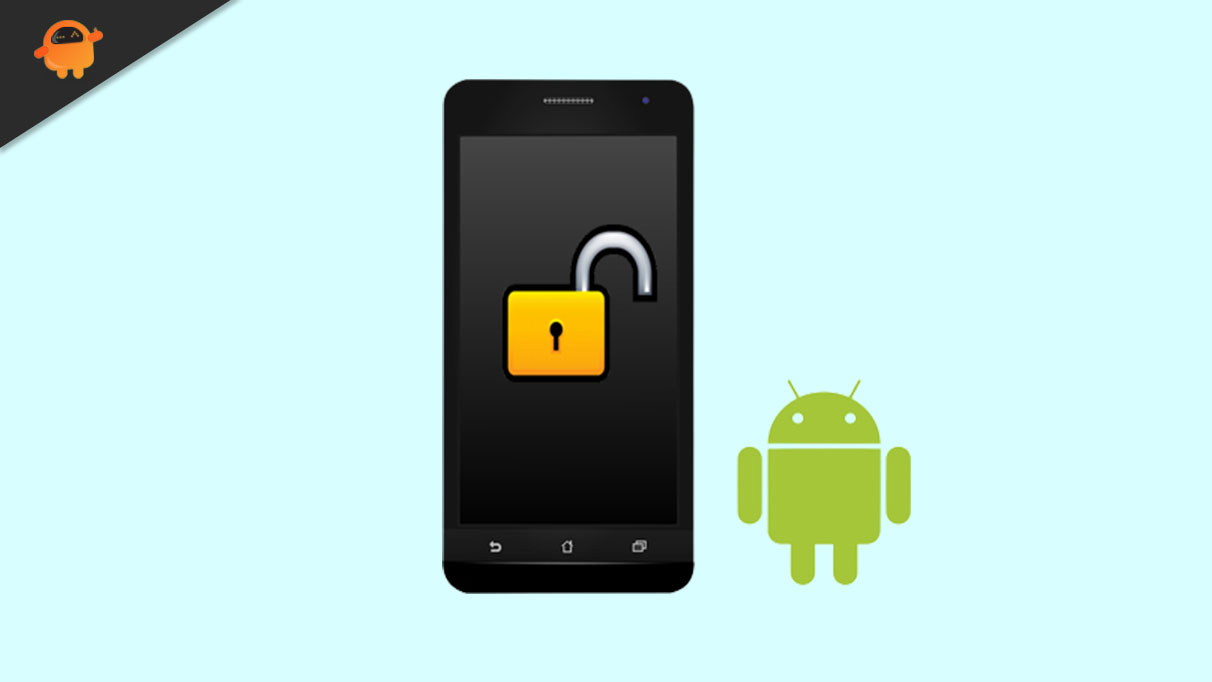 There are many solutions to the Huawei lock screen password bypass issue. Although, users often think resetting is the only option. But that's not true. For instance, you can use a practical tool like Tenorshare 4ukey for Android to bypass the screen lock. You can also try "find my device" or "forgotten pattern. Huawei customer service can help you too.
If you are wondering how to crack phone password without losing data, the following discussion can significantly benefit you. Follow it to find answers to all your lock screen problems.
Part 1: What Should We Know Before Unlocking Huawei Phone?
If you are searching for Huawei how to unlock phone, chances are that you are considering resetting the phone. Well, resetting might solve your problem. But it can also cost you valuable data. So, here you will know about Huawei lock screen password bypass without resetting. Before that, you need to clear up a few things.
Types And Functions Of Huawei lock screen
First, let's look into the types of Huawei locks. These locks might be-
Passwords: You need to enter a code of alphabets and digits.
Patterns: The user connects dots to draw a design.
Pin: To unlock, you will enter a number, usually four digits.
Fingerprint: The screen scans the owner"s thumbprint to unlock the phone.
Face id: A software uses the mobile camera to analyze your id by facial recognition.
Their primary function is to protect your phone's private data, including personal photos, bank information, social media apps, and many more.
Situations When You Are Locked Out Of Huawei
If you are locked out of your Huawei phone, you must consider a few things before choosing a method. For instance, if your situation is one of the following, you can bypass the Huawei password without resetting-
Can't remember the Huawei P30/P20/P10 password, pin, or pattern

The Pattern or Password entering process is malfunctioning.

Someone unintentionally changed the password, like your child or partner.

You bought a second-hand Huawei phone, and the previous owner"s password is still locking the device.
Things To Do When You Forget Your Huawei Phone Password
The reason for a locked screen is easier than you might think. So, before going through a more complicated action, check the following things-
Make sure you or another person hasn't set a new password for the device

Did you enter the password correctly? It is very common to mistype upper-lower case letters and symbols.

You might want to check whether the Huawei Private Space is enabled on your phone

Are you trying to sign in to a user account or owner account? You would want to make sure of that.

You may consider resetting the phone to factory settings, but that will cost you valuable data.
The problem might be more complicated if you still cannot access your phone. In that case, you need a proven and tested method to solve it. Learn about it in the following section.
Part 2: Tested Method To Unlock Huawei Phone Without Password [High Recommend]
The best Huawei lock screen password bypass solution is the Tenorshare 4ukey for Android. Countless users have got their Huawei unlocked phones using this method. This method is highly recommended because it's fast, accurate, and does no damage to your phone"s software.
The Tenorshare 4ukey for Android comes with a lot of valuable features. These make it the ultimate tool for unlocking your phone without losing data. Let"s look into them-
Complete Removal of Google Lock
The Factory Reset Protection(FRP) Lock prevents you from accessing the device without Google Account Verification. This can create a problem if you are using a second-hand device. Tenorshare 4ukey for Android can remove the existing Google account without a password altogether.
The Tenorshare 4ukey for Android takes only a minute or two to unlock your device. Meanwhile, most other methods and tools can sometimes cost you hours.
Removes All types of Locks
The tool works for all kinds of locks. In other words, its unlocking abilities are not just limited to passwords and pins. You can also bypass fingerprints, face locks, and patterns.
Supports Most Android devices
You can use the tool to unlock almost all kinds of Android devices. Besides Huawei, you can also unlock Sony, OnePlus, and Oppo phones using this lock remover. It also works with all the Samsung devices from 6 to 12 and the Galaxy S22.
When you use a lock remover tool, your Android device might completely stop functioning due to corrupt firmware. This is also known as getting "bricked". However, with the Tenorshare 4ukey for Android, there is little to no chance of this happening. Because this lock remover prepares test profiles to check if your phone is ready for the next step.
Full Guide On How To Unlock A Huawei Phone If Forgot Pattern
The Tenorshare 4uKey for Android is the best screen unlocker for Huawei phones. So, if you are thinking how to crack phone password without losing data, follow these steps to fix your issues.
Step1: Download & install the Tenorshare 4uKey for Android on your PC and launch it. Now connect your Huawei phone to the PC and select "Remove Screen Lock".
Step2: You will now see some prompts on the screen. These will ask you to select the type of lock you need to remove. For instance, fingerprint, password, or pattern. Select one and click "Start."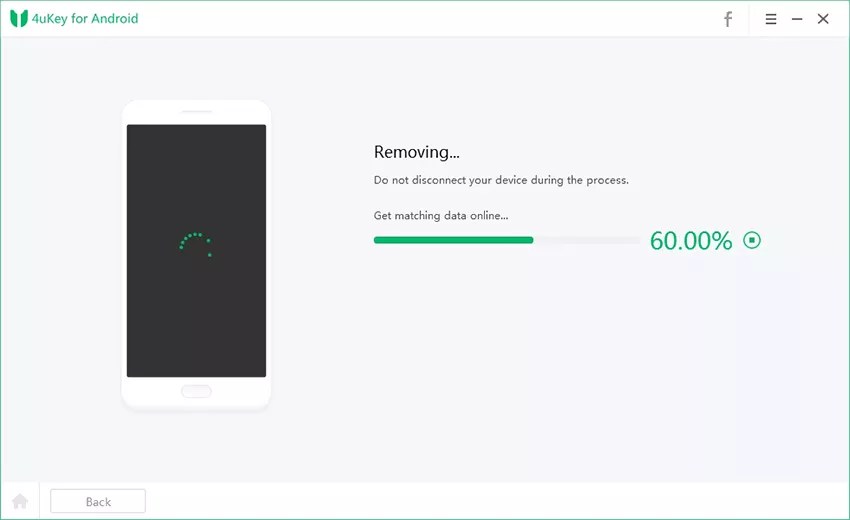 Step3. The next series of prompts will provide some instructions. Follow them, and the phone will go to recovery mode.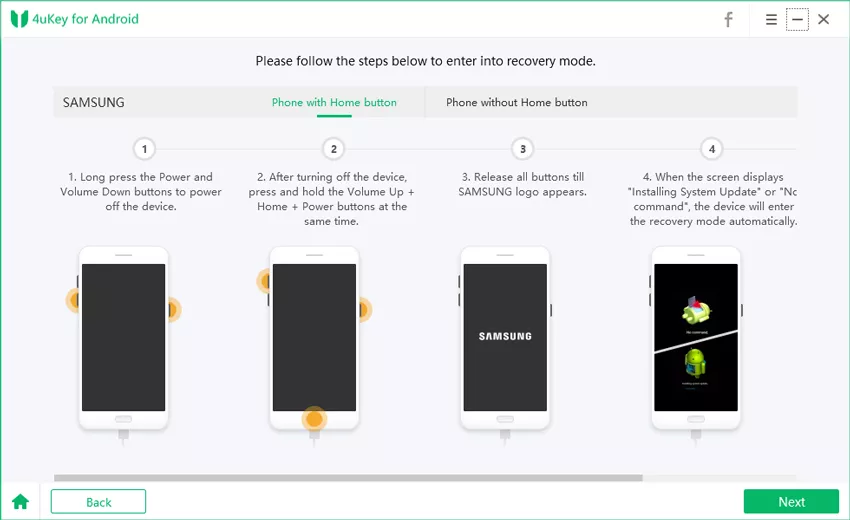 Step4. The phone will reboot shortly, and the lock screen will have disappeared.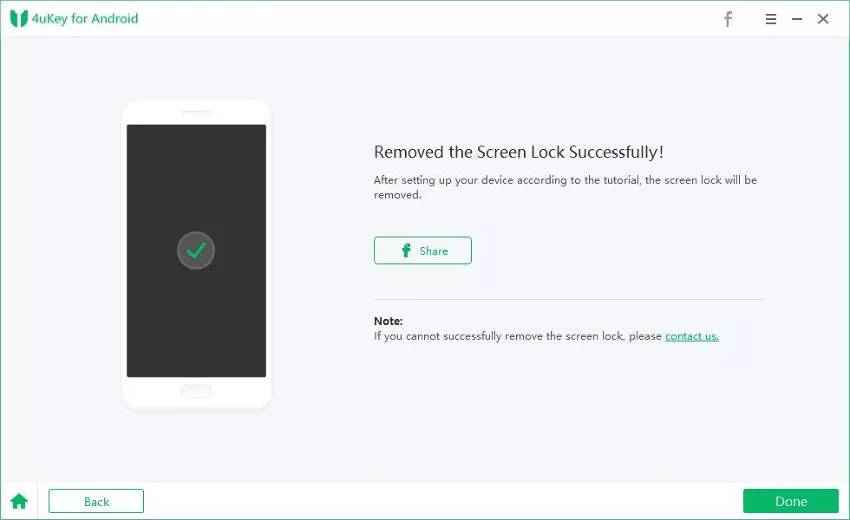 This screen lock remover is the fastest and safest way to unlock your phone.
Part 3: How To Unlock Huawei Phone Without Resetting (5 Methods)?
Users searching for Huawei how to unlock phone can find the following methods helpful. These are some of the most effective answers to your how to bypass lock screen query.
Method 1: How To Unlock Huawei Phone Via Find My Device
The Google Find My Device allows users to erase their data from lost mobile phones remotely. Therefore, you can use this feature to delete the lock on your phone. Needless to say, you will need an active internet connection to do this.
Step 1: Visit the "Find My Device" webpage and sign in to your Google Account
Step 2: Choose the Huawei Device you need to unlock and Click "Next" then Erase device.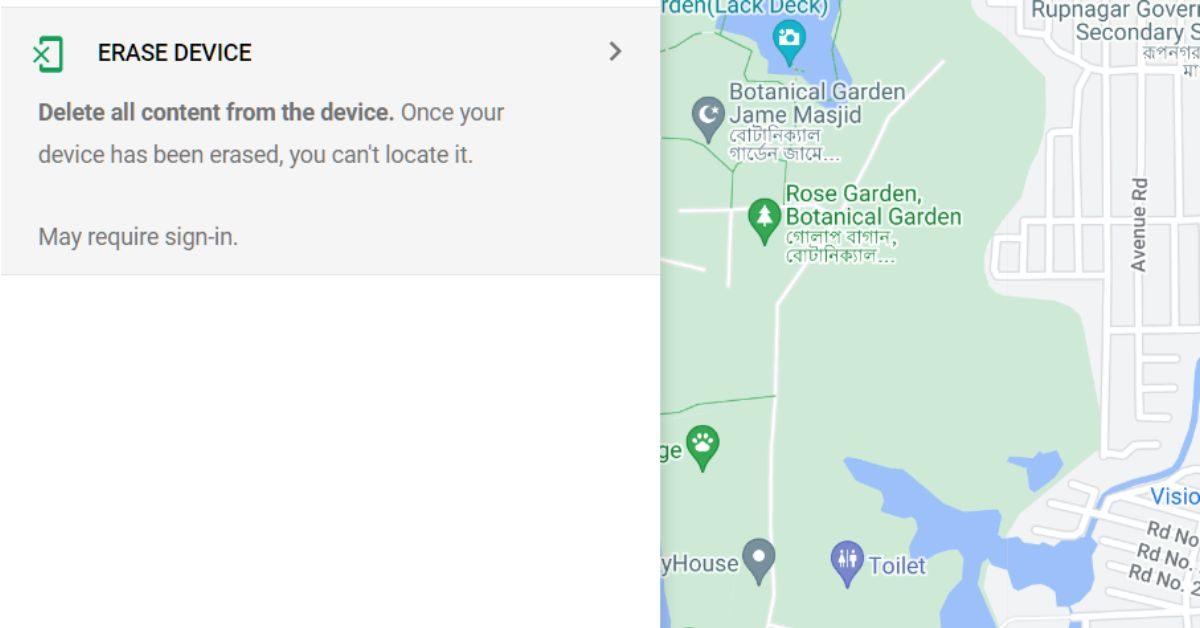 Step 3: Provide your Google information to confirm the action and tap on "Erase."
Method 2: How To Unlock Huawei Phone Using Forgot Pattern
This method only works on older Android phones. So, you can use this method if your Huawei device is Android 4.4 or lower.
Step 1: Enter a wrong password several times.
Step 2: When "Forgot Password" appears on the screen, click it.
Step 3: Provide your Google credentials.
Step 4: On your Gmail, you will receive an email with steps for resetting the password.
Method 3: Ask Huawei Customer Service For Help
If all the "Huawei lock screen password bypass" solutions fail, your next option is customer service. You can contact them online or directly visit their establishment in your area. Hopefully, their team of experts will be able to help you.
However, you will need to spend some bucks if your phone is past its warranty date. Also, they often have a packed schedule. So, don't expect to get a quick solution. You might have to wait a few days before they unlock your phone.
Method 4: Unlock Huawei Phone Without Resetting Using Emergency Call
The Emergency Call method works on Android 5.0 to 5.1.1. So, if your Huawei device is using such an operating system, try the following steps.
Step 1: Keep on entering an incorrect password. Eventually, the Emergency Call icon will appear.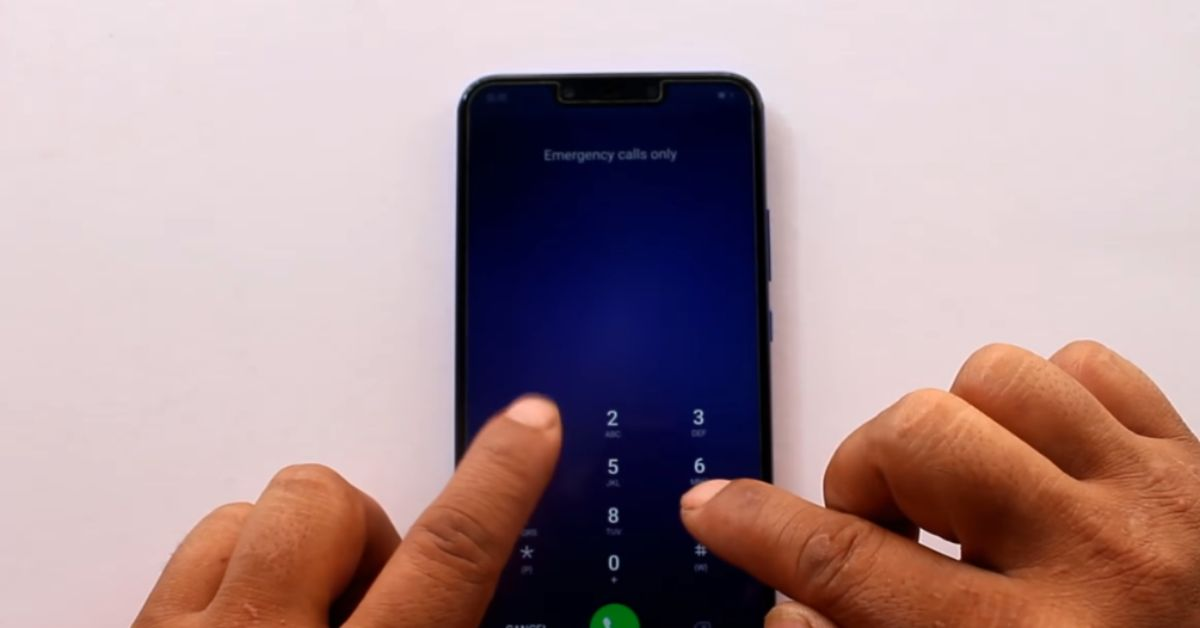 Step 2: Tap the icon and open the dialer. Now type ten asterisks(*) into the field. Copy them and paste them into the area. Keep copy-pasting like this until you cannot enter anything anymore.
Step 3: Now exit the dialer and start the Camera. From the Notification bar, select the "Settings" option, then the Password field, and paste the asterisks.
Step 4: Keep repeating this process. Ultimately the lock screen shall crash and let you access the home screen.
Method 5: Unlock Huawei Phone Using Helpful Android Unlock Software Without Data Loss
All the methods above are time-consuming and tiring for you. There is also a significant risk of damaging your Huawei phone software. Plus, you might lose some or all of your data in the process.
Video Tutorial:
Hence, it is of importance to choose the best method unlock Huawei phone. Tenorshare 4uKey for Android is a tested lock remover. Using this method is so easy that you don't need any expertise. Plus, it reduces the risks of data loss and damage to software and saves your time. Check this video out tutorial to learn how it works.
Part 4: Key Takeaway
Instead of experimenting with various methods, using a valid and tested lock remover like Tenorshare 4uKey for Android and enjoying its benefits would help you remove your Huawei lock without data loss. Finally, it is believed that the above methods and Tenorshare 4uKey for Android would bypass Huawei lock screen.