Several reports have you that your HP monitors cannot display full-screen when you play games. A thin black bar on the displayer's side prevents it from going full screen. When upgrading to Windows's latest patch, this problem always occurs. However, we have some solutions to this issue. Therefore, if your HP Monitor is not showing full screen while updating the Windows, make sure to perform the fixes we have mentioned below. So, let's get started: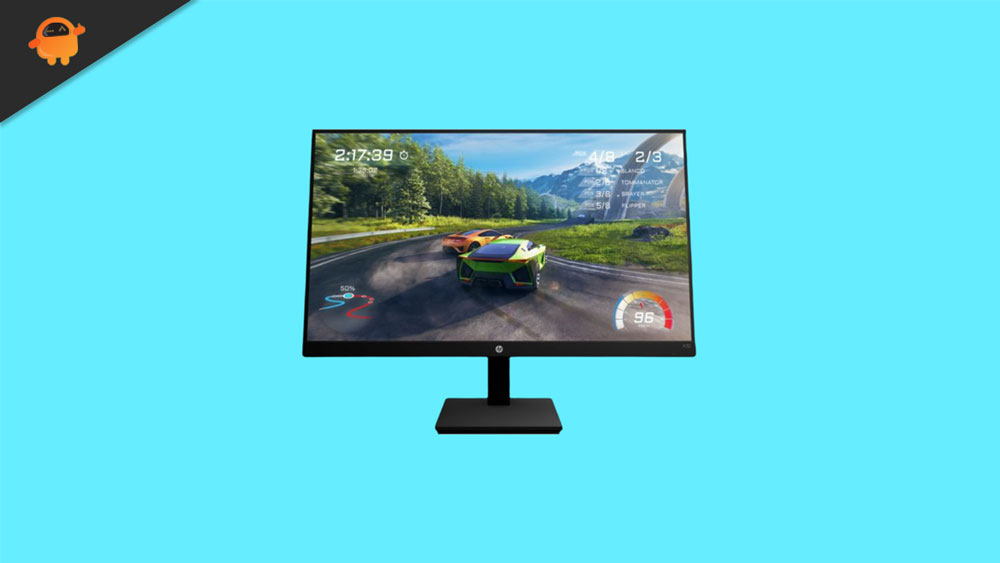 How To Fix HP Monitor Not Showing Full-Screen Problem
You can easily fix the HP Monitor not showing a full-screen issue. But, to fix it, you must have to follow these necessary fixes that we have described below:
FIx 1: Reboot Your Device
Initially, you have to reboot your HP monitor along with the PC to which it is connected. We suggest this because there are sometimes happens that your HP Monitor is not working properly due to some random gltiches and bugs which prevent it from functioning. So, you can simply reboot as this helps you fix the not showing full-screen issue because it will remove all the bugs and glitches.
Fix 2: Check The Settings of Your Application
Many apps available have full-screen settings, so it's quite normal if the full screen doesn't display when you run these applications. For that application, you should enable full screen. We will not cover how to enable full-screen mode here since the steps vary by application.
The full-screen settings can be found by going to the software developers if you are having difficulties finding them. Check the resolution settings in that application as well as full-screen settings. PC users can change the resolution of video games in order to meet their needs.
Fix 3: Adjust the Display Settings in Your Computer Settings
Windows 10 displays full screen incorrectly if the display settings are inappropriate. Your computer's display settings in Windows 10 should be adjusted to resolve this issue. You need to do the following:
You can invoke the Settings app by pressing the Windows logo and R together on your keyboard.
Then click System.
On the left, click Display.

Make sure you choose the proper resolution for your monitor under the Display resolution section. As for my monitor, I chose 1920 x 1200 as the recommended resolution. Your problem might be resolved by switching to a different resolution.

Make sure that there is a 100% increase in the size of text, apps, and other items under the Scale and layout section. Check to see if it works with different scale settings; if the 100% doesn't work.

Click the Advanced scaling settings link under the Scale and layout section.

To ensure that apps aren't blurry, turn on Let Windows and try to fix them.

You should now be able to see the full screen on your monitor after restarting your computer.
Fix 4: Update Your Graphics Card Driver
There might be a problem with your graphics card that causes your full screen to appear. There is a possibility that your monitor may not display full screen if you don't have the most current graphics card driver installed. You should update the video card driver to rule it out as the cause of the problem. So, let's see how to do it:
Initially, right-click on the Taskbar and select the Device Manager.

Afterward, tap on the Display Adapter and then right-click on the GPU manufacturer name.

Then, select the Update Driver option.
Fix 5: Run Your Application in Compatibility Mode
You can set the software to run in Compatibility mode if only one application or some of your applications are having the full-screen issue. Follow these steps to do so:
You can open the file location by right-clicking the application that is causing the full-screen problem on your desktop.

To view the properties of the setup file, right-click on it and choose Properties.
Select the Compatibility tab.

Save the changes by checking the box next to Run this program in compatibility mode.

If it does not work, relaunch the application and try full screen.
Fix 6: Close Background Processes
There are also chances that the background processes might cause your HP Monitor to not show full-screen. Therefore, it is better to close all the background processes that you think consume lots of system resources. So, let's see how to close the background processes:
Firstly, right-click on the Taskbar and select the Task Manager.

Afterward, select the application running in the processes tab and hit the end tak button.
Fix 7: Check The HDMI Cable
You must also check the HDMI cable you are using to connect your device to the HP Monitor. Therefore, you must thoroughly check your HDMI cable and look for any type of damage. However, if you find any, try replacing the cable and check if the HP Monitor is not showing the full-screen issue gets resolved.
So, that's how you fix HP Monitor is not showing a full-screen issue. We hope that you find this guide helpful. Moreover, if you have any doubts or queries, comment below and let us know.