Huawei has recently launched Huawei Nova 3 in July 2018 which is supposed to compete with flagship devices. Customers want to know about the durability fo the device. Whether the device will be able to withstand the waterproof test. Can customers talk while walking in the rain and so on? So today we are going to perform a Huawei Nova 3 waterproof test and check whether it is waterproof or not.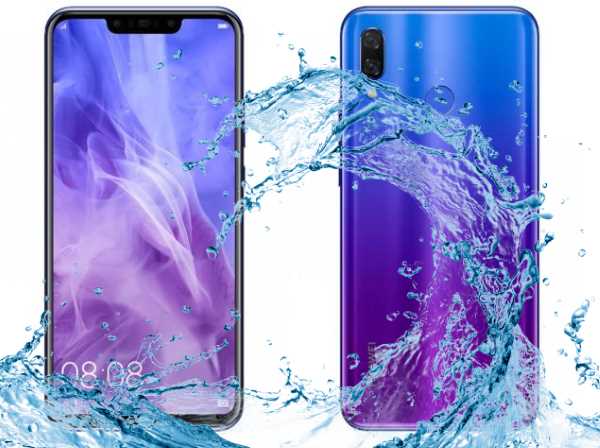 Before we start our waterproof test, let us get a quick glance over its specifications. The phone offers a wide 6.30-inch display with a resolution of 1080 by 2340 pixels. Huawei Nova 3 is powered by a 1.8GHz octa-core processor which is coupled with 6GB of RAM. This configuration makes it comfortable for handling CPU intensive tasks. You will get 128 GB of storage in this device which you can increase up to 256 GB. The device runs on Android 8.1 out of the box with 3750 mAh long lasting battery. The device market price is Rs. 34,999 which makes it a tough competitor for other flagship models. However, customers want to know about the waterproofing measures for the device.
Since the device has no official IP68 waterproof ratings, we need to perform a waterproof test to find out. So without a further do, let's start.
Huawei Nova 3 waterproof test
In this test, we are going to check whether this device is waterproof or not. Since there are no official IP68 ratings so its hard to tell. However after out test results come out, you will be sure about it.
Also read: Nokia 7 plus Waterproof and dust resistant?
The waterproof test comprises of different types of test which includes water. So we are going to take a couple of tests to figure out whether this device is waterproof or not. So let's start!
Splash Proof Test
In Splash proof test, we will test the device to withstand an accidental water splash. This will tell us whether the device survives in such condition. Since there aren't any official IP68 ratings for the device, so it might or might not pass the test. So when we subject Huawei Nova 3 to artificial water splash, the device seems to work fine. there are no complications at all.
Rainwater test
In this test, we are going to suspend the device in artificial rain environment. This also mimics the showering conditions as well.
Also read: Is Motorola Moto Z3 a waterproof device?
After testing the Huawei Nova 3 in artificial rain condition, we observed that the device does not show any signs of damage. However, the screen becomes unresponsive to touches. So users may not use this device in the shower for calling or other purposes.
Washing Test
In this test, we are going to wash Huawei Nova 3 with running tap water for 1 minute and check whether it survives or not. This will help us verify that this device is waterproof or not. After performing the washing test, the device seems to be working. There are no signs of water damage to any component of the device.
I/O Ports Water Test
In this test, we try to check whether the water will go inside Huawei Nova 3 or not.
| | |
| --- | --- |
| Power & volume rocker buttons | Works |
| Any other I/O port damage | None |
| Charging Point | Works |
| Touchscreen | No damage |
| Earpiece & Mic | Works |
| Speaker | Working fine |
Dustproof Test
In this test, we will keep the device in a sandy environment with lots of grain and sand particles with a running fan around it. This situation mimics dust storms and will check how the device holds in such conditions.
Also read: Is Oppo F9 waterproof and Dust Resistant?
After the dustproof test, no dust was found in the internal parts fo the device. This shows that indeed his device is dustproof.
Final results
| | |
| --- | --- |
| Official IP ratings (waterproof ratings) | Not found |
| Splashproof test | Passed |
| Rainwater test | Passed |
| Washing test | Passed |
| Dustproof test | Passed |
After all the test, we come to a conclusion that the device is indeed waterproof and dustproof. However, the touchscreen of this is not up to the point. SO users might find it hard to use the screen in rainy weather.
About Huawei: Huawei is a Chinese telecommunication company which is manufacturing quality smartphones since 1997. It is one of the largest telecom infrastructure maker in the world as of now. Huawei also specializes in making smartphones, tablets, and mobile peripherals devices.