Huawei is currently rolling out the EMUI 10.1 update based on Android 10 for its entire P30 series. As of now, the system update is rolling in China. The new EMUI 10.1 is available with version number 10.1.0.118. The new update brings a lot of new features for the P30 series of devices. As of now, the system update is available for download for the selected users only. Earlier in January, Huawei P30 Lite received Android 10 in the UK.
The current upgrade brings about new fingerprint animations. It includes water ripple, 3D planet, and emerald firework. To set or change the fingerprint animation users can go the device Settings. There under Biometrics and Password, select Fingerprint. Then change to the choice of animation under Fingerprint animation.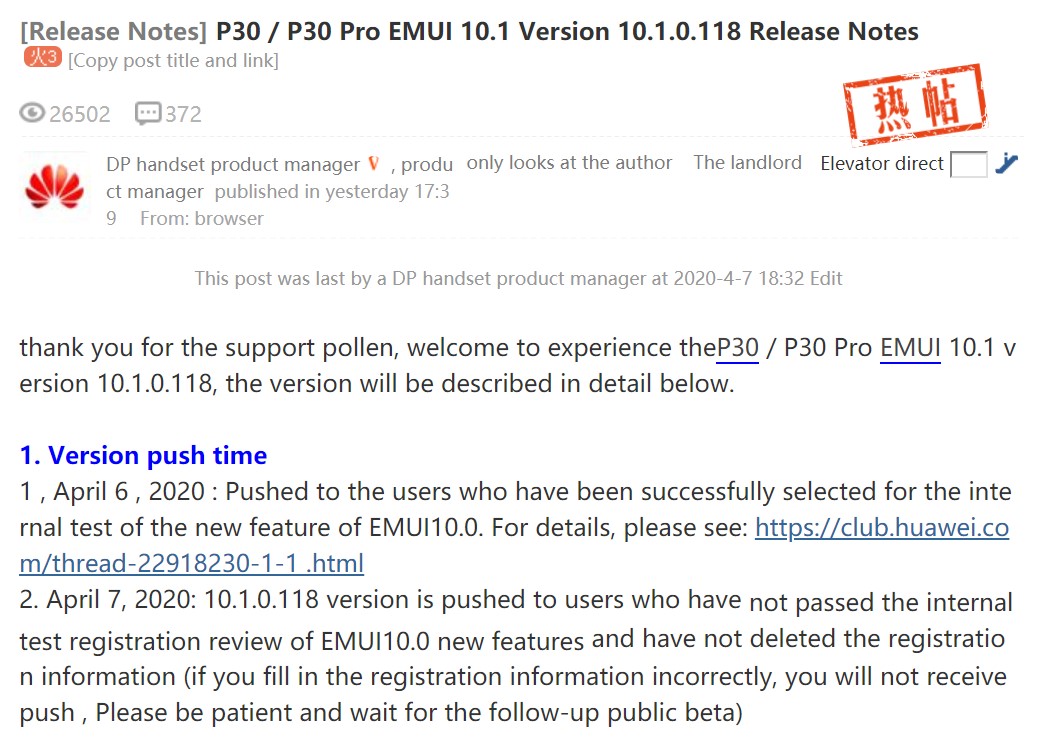 Also, users can make use of Huawei computer to answer an incoming call. There is no need to pick up the phone for that purpose. It will require only one click to access the mobile phone network. That will display the mobile phone notifications synchronously.
With the new distributed gallery function under a single Huawei account, one device can access the images present of another device. However, the Bluetooth should be enabled to make the most of this feature.
The new Android 10-based skin of Huawei will bring the Video call app Huawei MeeTime. The OEM will also provide the devices with its voice assistant Ceilia.
In order to install the EMUI 10.1 update V10.1.0.118, users need to be running the V10.0.0.221 build on their devices. So, if you have registered for the EMUI 10.1, then check in your device Settings for the latest system update. Usually, system upgrades weigh in gigabytes. So, use a Wi-Fi network to swiftly install the new EMUI 10.1 update on your Huawei P30 Pro devices.