We all know the tussle that is probably still going strong between Huawei and the US government. Google has also banned Huawei from using any of its services due to allegations over Huawei stealing data and transferring it to the Chinese government. Moreover, Huawei came out with their first set of devices with the Google Services Core in the Huawei Mate 30 series. It used the Huawei Services Core which means that you will not get any of the Google apps and services installed in the application.
In line with this, Huawei also introduced the HarmonyOS which was thought to be an alternative to the Android operating system but, it is yet to be featured on a phone. However, users can still install Google apps via third-party sources on their Google-less phones. In fact, one of the most basic applications that Huawei phones without Google services are missing is the dedicated search app. But, this scenario might change soon, as Huawei is already beta testing a Huawei Search app.
One of the users of Reddit, beingnull informed XDA that Huawei has also recruited users in the UAE to test out this feature or the application. What's interesting is that, with the help of Huawei Search application, it will allow the users to do a search over the internet, unlike Google Search that uses Google search engine, assistant, Google Lens, etc to give out results. Moreover, there is a shortcut to check weather using the Huafeng-AccuWeather, shortcuts for unit conversion, calculator.
You can checkout the screenshots below: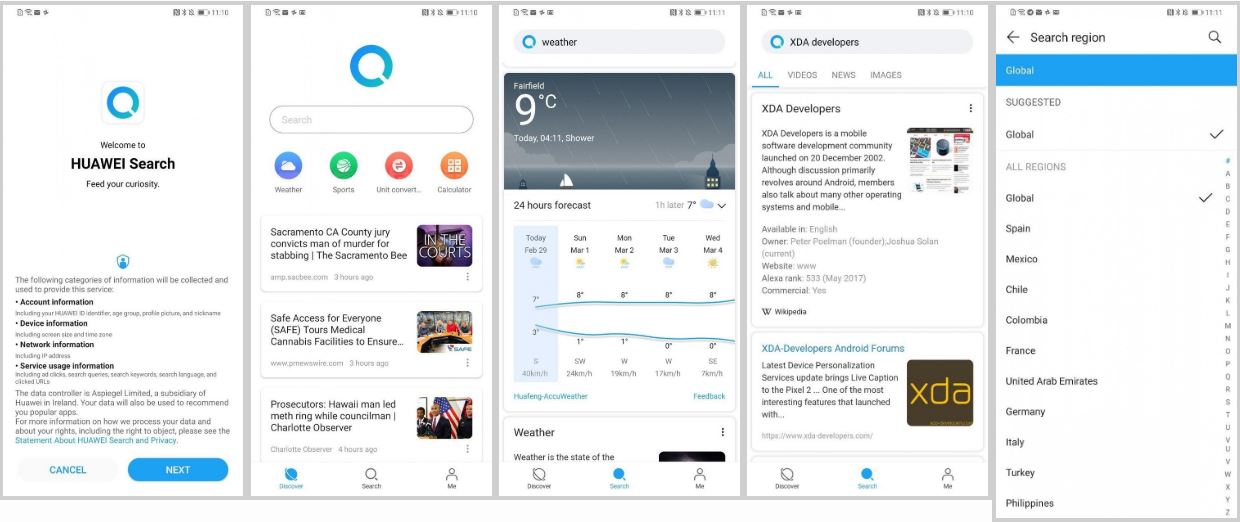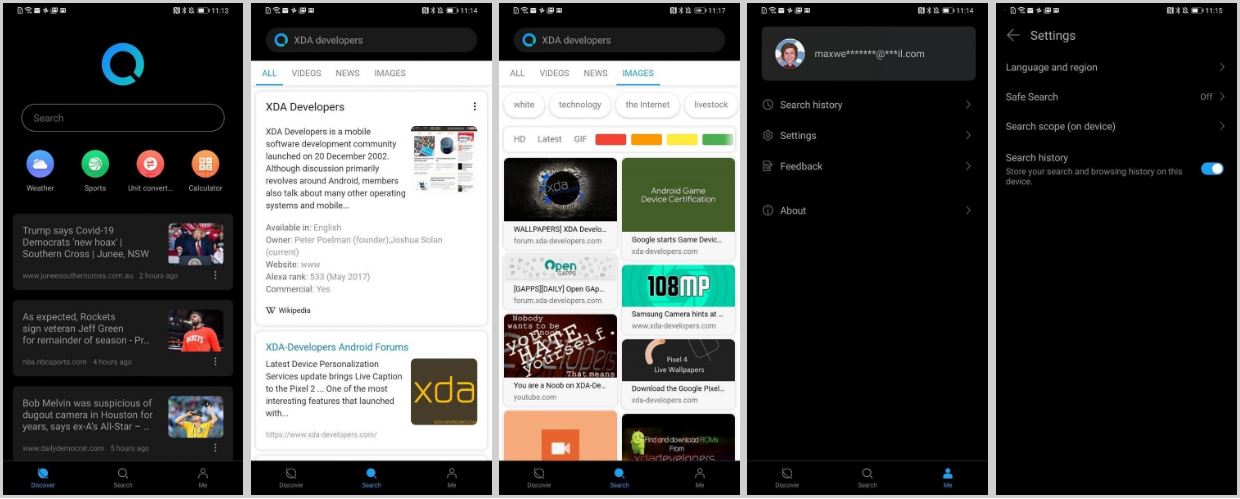 Taking a deeper look at the Huawei Search app, it is controlled and operated by Aspiegel Limited, which is one of Huawei's subsidiary based in Ireland. Moreover, the user agreement also states that users "must have a Huawei ID" to use the services of the Huawei Search. Additionally, the services are "only available in the Huawei Device as an app or embedded search filed in Huawei services, such as Assistant (i.e. Search is not publically available in the web)". The Privacy Statement also states that the "right to request delisting of a search result". Now, the app as of yet limited in functionality.