Battle royal games are pretty popular as it allows the users to enter an arena along with several other players and their main aim is to come out on top at the end of the game. This fills the gamers with adrenaline and with so many challenges and a huge arsenal of weapons, most of the battle royal games are a hit. Another title in this genre, which has been released recently by Ubisoft is Hyper Scape. This game is a bit different as compared to other battle royal games, as it is set in a futuristic era and when you enter the game, you are thrown into an urban city.
The game is in its early stages and is available in a limited number of regions, as of now. The game seems pretty polished and has garnered pretty rave reviews for its gameplay. But as you would expect from a game in its initial days, Hyper Scape also seems to have been surfaced with some minor issues, here and there. In this post, we will give you a potential workaround if you are also experiencing issues like low FPS while playing the Hyper Scape game. With that being said, let us take a look at the article itself:
Hyper Scape: Stuck at Low Hz Display and Feels like 30FPS – Fix
Well, Hyper Scape allows the users to play the game at ultra high definition and in high FPS, i.e. 144 Hz as well. However, there are several users who got their hands on the game, have reported that even though they have they have maxed out video settings available in the game, the game somehow feels like it is playing in 30 FPS. If you have also come across this issue with Hyper Scape gameplay then you are not alone.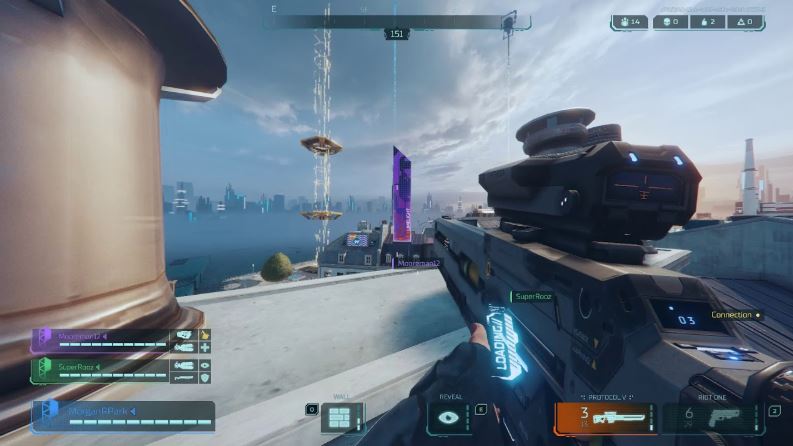 Fortunately, there is a workaround for this issue, which will allow you to play Hyper Scape in the best possible quality. You simply need to disable all the overlays, save these settings, and restart the game. This should fix the issue of low FPS gameplay and you will be able to enjoy Hyper Scape in its full glory.
So, there you have it from my side in this post. It is nothing new for a recently released game to be surfaced with such graphical glitches, errors and performance issues. As Hyper Scape is in its early days, you might come across various issues with the games, which will be eventually fixed in the coming days via patches. Let us know in the comments below if you have played Hyper Scape and come across any glitch or bugs while playing it or not. Until the next post…Cheers!