Given the increasing IT workload, hardware virtualization products have emerged as saviors. Microsoft's Hyper-V also lets you create and run a software version of your computer, known as a virtual machine. By using the same hardware, you can run multiple virtual machines at the same time. However, users often face a particular problem: the Hyper-V not working in Windows 11. And then, they fail to troubleshoot and check whether Hyper-V is enabled on their system.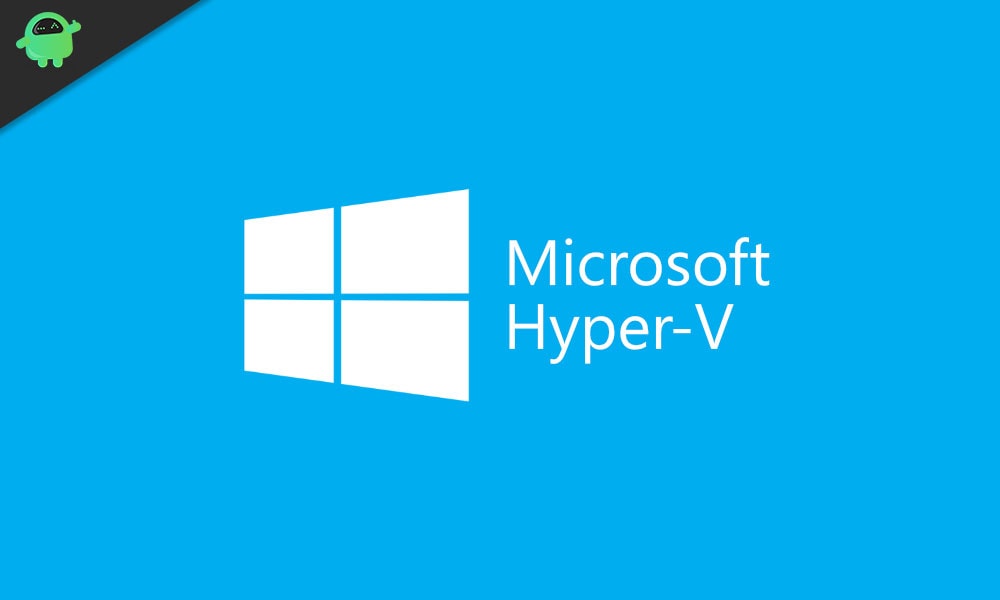 Reasons why Hyper-V not working in Windows 11
More often than not, Hyper-V not showing is a consequence of operating system (OS) and hardware requirements. If your OS or hardware doesn't meet the following requirements, you may face this issue on Windows 11.
Operating System: Hyper-V is not compatible with Windows 11 Home. If you are running this OS, you can't find a Hyper-V role in the system. Therefore, you must use Windows 11 Enterprise, Windows 11 Pro, or Windows 11 Education to run Hyper-V.
Hardware requirements: What if you do have the correct OS version? In this case, you should check the BIOS settings. You may fail to enable Virtualization Technology on your system, or your CPU may not support the VM Monitor Mode Extension.
Meeting system requirements for Hyper-V
Before enabling Hyper-V on your system, it is time for you to ensure that you meet all the system requirements. As such, you need to ensure the following:
Ensure CPU support for SLAT: Your system must have a 64-bit CPU that supports Second Level Address Translation (SLAT). If your CPU doesn't offer this, it may be time for an upgrade.
Check if virtualization is enabled in BIOS: If virtualization weren't enabled in your BIOS setup, Hyper-V wouldn't show up for obvious reasons. So, press F2 to access BIOS and navigate to "Advanced," where you can select Virtualization.
Upgrade to a higher OS: Suppose you have a system with Windows 11 Home. Hyper-V won't be compatible with this OS, so you will have to upgrade to a minimum of Windows 11 Pro.
Ensure you have a memory size of a minimum of 4 GB to manage the expected VM workloads.
Hardware compatibility: You made all the necessary changes, but you still need to know whether your hardware supports Hyper-V. For this, navigate to the command prompt, type systeminfo, and check the Hyper-V requirements section. If its value shows "YES", it means you can enable the Hyper-V role. If it shows "NO," it means that all hardware requirements haven't been met, and therefore, Hyper-V is not working in Windows 11.
Methods to fix Hyper-V not working in Windows 11
Now that you have met all the hardware and OS requirements and checked whether you meet the system requirements, you can proceed to enable the Hyper-V role on your system.
1. Enable through Control Panel
Navigate to Control Panel on your system, launch the Turn Windows feature on or off and check if you have got Hyper-V enabled. If the answer is not affirmative, navigate to the opened Windows Features wizard, tap and select all Hyper-V features, and press OK.
The requested changes will be made after waiting for a while. Once the requested changes are completed, you must reboot the system by clicking Restart. Once the reboot is complete, you can enable Hyper-V and proceed with your virtualization processes.
2. Using Windows PowerShell
Press the Win key on your keyboard and type PowerShell to run it as administrator. You must type the command "Enable-WindowsOptionalFeature -Online -FeatureName Microsoft-Hyper-V -All." This will start running the cmdlet. Once the process is completed, you can restart your PC. Now, you can enable Hyper-V on your system and proceed further.
These fixes should help you solve the Hyper-V not showing/ working on your Windows 11. If you still encounter the same problem, it would be advisable to contact Microsoft Support for greater technical help and solving the issue properly.
So, that's all for today. For more troubleshooting guides, follow GetDroidTips!