Hyundai is one of the most popular car brands in the automobile industry for so many years that offers reliable and durable car models at a very competitive price segment. Hyundai has a wide range of vehicles across the global market including Hyundai Kona which is a popular crossover all-electric SUV. Kona becomes popular due to its semi-luxurious aesthetics, comfortable & spacious interior, better driving range, advanced safety features, and more. But some users are facing Hyundai Kona sound not working or audio crackling issues.
As per multiple reports, it looks like that sometimes the infotainment audio or the radio sound may stop working all of a sudden. The chances are high that the Hyundai Kona infotainment system has some issues or conflicts. Otherwise, there is an issue with the audio speaker physically something like wire torn, dust or water clogged, loose connectivity, volume knob issues, etc. Now, if you're also one of the victims to encounter such an issue then make sure to follow this full guide to resolve it.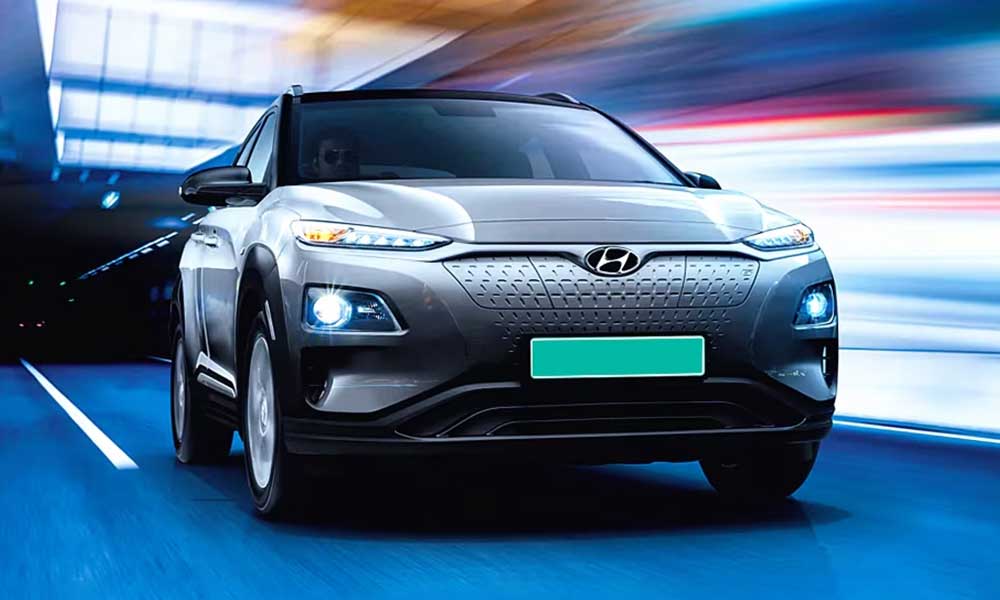 Fix: Hyundai Kona Sound Not Working or Audio Crackling
It's highly recommended to follow all methods until the problem gets fixed completely. Even if the troubleshooting methods didn't come in handy in some scenarios, you can contact support. So, without wasting any more time, let's get into it.
1. Restart the Hyundai Kona
First of all, you should reboot the Hyundai Kona EV to ensure there is no issue with the temporary system glitch causing the audio to crackle or the sound not to work. To do so:
There is a small push-in button on the lower front right corner of the dashboard unit.
When the car engine is turned on.
Now, try using a paperclip or a ballpoint pen and long-press the push-in button for around 30 seconds.
Wait for the Kona EV to reboot the unit and you're good to go.
Multiple users have already done this method and found it useful enough.
2. Check the Radio Antenna and Tuner
If your EV's radio isn't working all of a sudden then make sure to check the antenna and tuner before going into any other conclusion. The radio antenna connects to the tuner and basically used to send radio signals from your car to the receiver. If there is an issue with the antenna, you may need to get it checked by an expert technician. When the antenna got some issues, you may find that some parts of your car radio aren't working. If your antenna or tuner is physically damaged, your basic radio won't work.
3. Check the Damaged or Blown Fuse
Each car unit needs to have a minimum of one fuse to protect it from electrical hazards. The fuse blows up or damages immediately if the power is way higher in volts inserted into the unit to protect. When you replace a new or repaired fuse, the issue might get resolved. Sometimes the fuse can be good enough. Just pull the amp fuse out and put it back in to fix the issue.
4. Ensure the Volume Knob is Working
You should also check if the volume knob is working properly or not. Sometimes a loose knob might rotate but the system volume might not get adjusted. So, if the knob feels weird then make sure to get it checked manually. Also, do keep in mind that the volume level is high to be able to hear the sound easily.
5. Check for Physically Damaged Speakers
If in case, you have got a blown fuse and your radio doesn't work then you should check the speakers whether they're working fine or not. Sometimes physically damaged speakers can also be the main reason behind the Hyundai Kona Sound Not Working or Audio Crackling issues. It's most likely that speakers eventually become out of their life and stopped working due to a high amount of usage, and more wear & tear over a period of time.
Whereas any kind of dust particles or moisture inside the speaker can also trigger a crackling sound. So, it's better to get it repaired or replaced to avoid such issues.
6. Check for the Short Circuit
If the above solutions didn't work for you, then you should check for a short circuit. A short circuit to the wire of your system might cause multiple issues with the speakers and some other aspects. So, do check this possibility very carefully. It's recommended to get it checked by an expert technician to avoid any kind of electrocute issue. Sometimes even loose connectivity to the wire might also trouble you a lot.
7. Perform a Factory Reset of the System
You should also perform a factory reset of the system to ensure there is no issue with the incorrect settings or system glitch. To do that:
You can read the user guide or manuals of the Hyundai Kona.
Otherwise, simply press the RESET button using a paperclip or pin for a few seconds.
Wait for the system to reset and you'll be good to go.
8. Contact Hyundai Support
If in case, your Hyundai Kona EV is under warranty then make sure to schedule a visit to your nearest Hyundai Service Center to get it checked or repaired. Otherwise, contact the support agent, and book a scheduled visit of the technician to your place.
That's it, guys. We assume this guide was helpful to you. For further queries, you can comment below.