Do you have a Google Account? Then you might know that, when you create your account for the first time, Google Chrome will provide an option called save password. Google Chrome provides a built-in password manager tool to save your password for future usage. Google Chrome AutoFill this saved password when you log in to your Websites.
Here we will guide on how to import or export the passwords from CSV in Google Chrome.
Why do we need to Import or Export passwords?
There are lots of advantages of importing or exporting your passwords in Google Chrome. Let me make a list of it: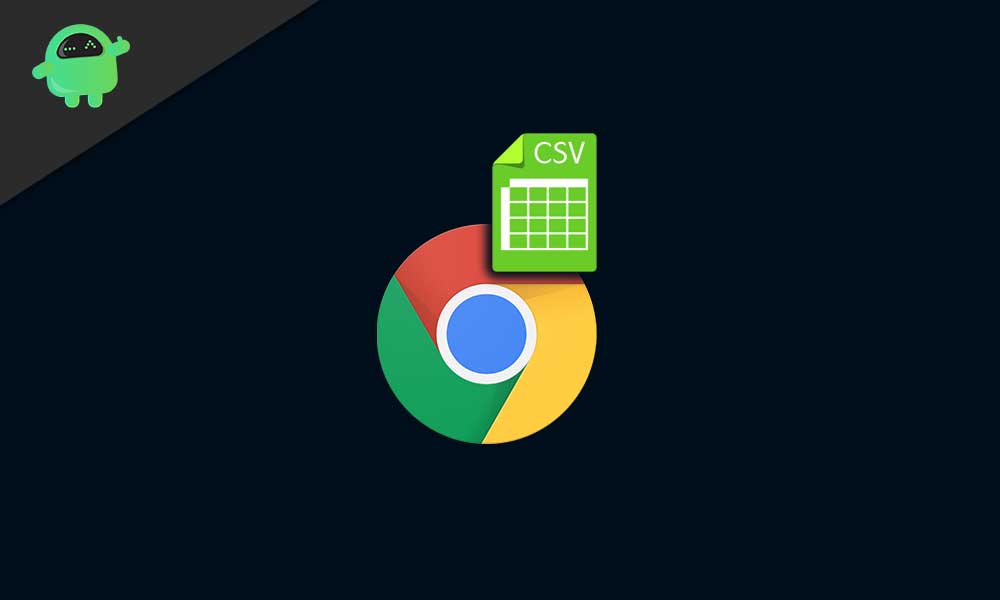 It is necessary when you switch to a new device (Pc or tabs)
Upgrading your system's operating system
You can download or export the passwords when you feel that some unauthorized users using your account and wanted to change your password
Modifying from older password to newer password.
Till now you have read the advantages of managing your Google Passwords. Now it's time for you to know the procedures or step by step process.
How to Export Passwords from Google Chrome?
It's very simple to Export your password just by activating the Export button in Google Chrome.
Open your Google Chrome browser
Go into "settings"
Click on the "manage Passwords" under the Autofill subsection.
After this, the browser will take you to the chrome password manager option or you can also use "chrome://setting/password".
Now click on the three-dot buttons against the "setting" button. Then you will see an "export passwords" button and click on it.
Browser will open export passwords prompt and click on the " Export passwords " button.
Now you have to enter the Administrator password of your personal computer or Mac in order to download or export your passwords. This is the only security browser available to protect your passwords. This means that any user having the administrator password of your computer can export all your passwords from the chrome browser.
Next step will be the very simple and final step, enter your Administrator password and click ok.
By default, "chrome passwords" will be saved under Chrome. This will be converted into CSV (comma-separated value).
If you want, you can change the file name and choose the folder you want to save your password on your computer.
Now you have the CSV file saved on your PC. Open it with MS Excel on Windows or with Apple numbers on Mac to see your all managed passwords and usernames stored in your google chrome browser.
How to Password Back to Google Chrome?
Let's learn the procedure to import your password step by step.
Now get into chrome "manage passwords" under the Settings "chrome://settings/password".
Click on the 3 dots as shown in the figure against "saved passwords".
This will direct into the option "import" button. Click on the "import" option and select the updated or modified CSV file containing all your username and password details.
Now Google Chrome password manager will update all the passwords from the saved CSV file to the Google Chrome browser.
One a very important note, the file upload will overwrite existing entries with the same username and password for all your websites.
Finally, you have learned how to "import" or "Export" all your passwords or usernames in Google chrome with the available default password manager tool. To do this, you can also use the Extension option. We strongly recommend you to keep your entire password safe and secure. Protect all your data with these measures. This may lead only authorized users can log in to website. When unauthorized users try to login to any of your websites by using your username or password google immediately sends you security alerts. In this way you can protect all your data.