Today, we get high-end specification on every smartphone for their category. If a smartphone is a flagship model, it has to have the latest and greatest chipset paired with beastly specs. Moreover, all the smartphone manufacturers also want to keep their device at the top of the tree with high-end specs in that particular price segment. We can also see that companies are coming up with many innovative designs and build quality, for instance, the motorized camera, bezel-less display, of course, the in-display fingerprint scanner, etc.
Moreover, it is very common these days that a newly launched smartphone will have something unique and which is not available on the other manufacturer's smartphones. But, in this race, some things are left unchanged and are left behind. For example the battery power in a smartphone. However, we are seeing companies pushing the battery limits but a reliable and powerhouse battery is still a distant future. The sound quality is one of the most important things that has been missed out on today's smartphones.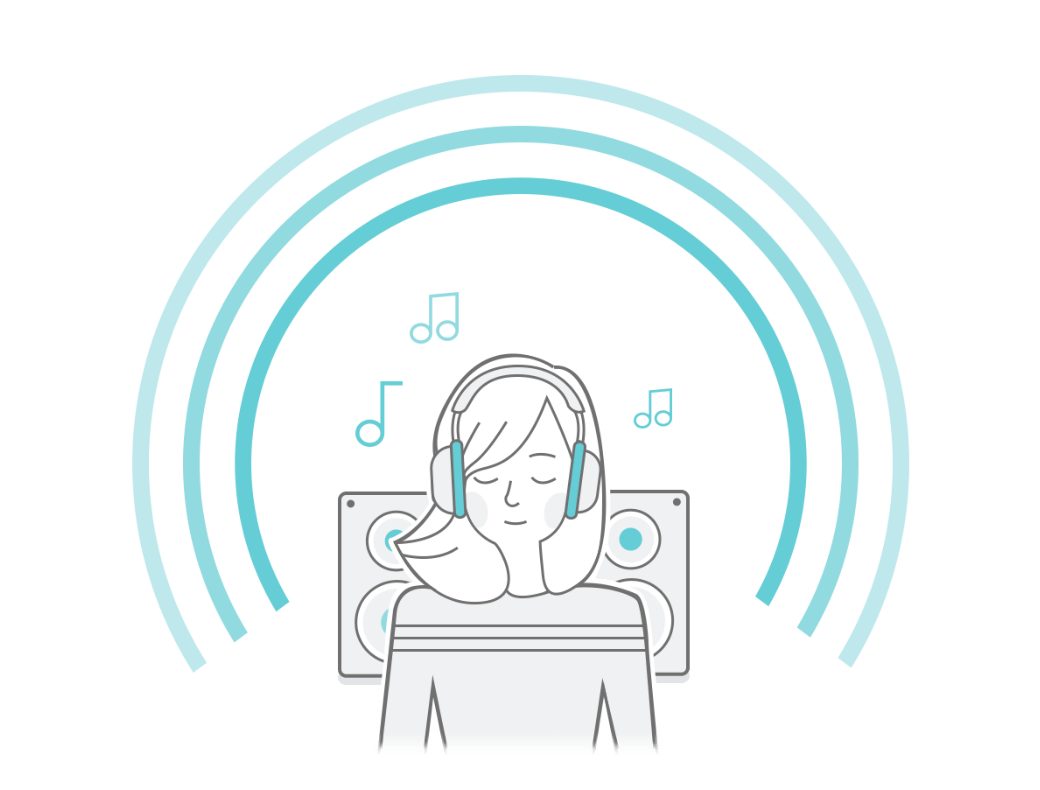 We can often see companies boasting about their devices processor and all the other specs but, it is very rare that they will also boast regarding the sound quality or any sound related feature of the smartphone. Besides, LG v30 was the first smartphone that used the DTS:X Ultra and DTS Headphone:X Surround Sound in its devices. Moreover, they are continuously using the Quad DAC to enhance the music quality.
DTS:X Ultra & DTS Headphone:X
A big thanks to UltraM8, one of the Senior Members of the Xda Developers team. He has provided a port for the Install DTS:X Ultra & DTS Headphone:X which can be installed on Android devices running on Android 9 Pie. Moreover, the DTS:X Ultra & DTS Headphone:X is designed for bringing spatial audio experience. This mod by UltraM8 will work just fine and is AML compatible which means that you can install it even if you are using any other mod. AML means the Audio Modification Library. This further means that developers using the AudioModLib framework will work without conflicting other mods.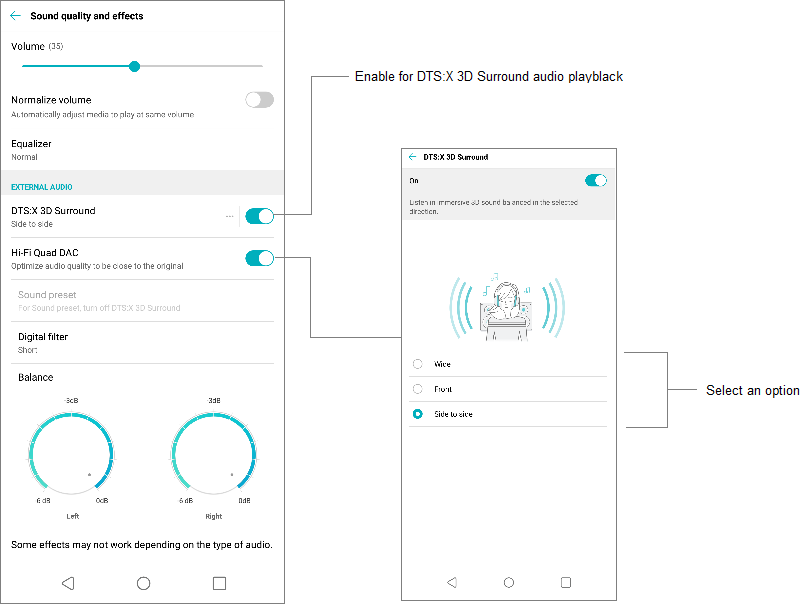 Moreover, with this mod, you can set EQ and preset for your headphones and speakers and it is very nice. This mod is suitable for;
Movies
Headphone:X delivers an immersive, cinematic audio experience to your headphones. An experience that you've come to expect from a full, 11.1 channel surround sound movie theater.
Music
If audio tracks are recorded in Headphone:X surround sound, you can enjoy the full benefit of Headphone:X technology. But it can also improve the overall quality of your existing music as well.
Games
Immerse yourself deeper in your gaming experience. Headphone:X gives you an unfair advantage by giving a new dimension to your hearing. So now you can hear your enemy before you see them.
Requirements
You need to have Android 9 Pie or above Running on your device.
A rooted smartphone with Magisk framework installed.
TWRP recovery installed on the device.
Permissive Kernel.
For SuperSu Users, you need to make a backup of your device before proceeding with this method.
Magisk users do not need to install the AML if you have already installed a mod on your device.
Install DTS:X Ultra & DTS Headphone:X on Devices Running Android 9 Pie
Note: It is advised that you must make a backup of all your data before going further with installing this mod. However, this mod is harmless and no one has faced any issues till yet but, any damage or harm caused to your phone during this process will not be the responsibility of GetDroidTips or the author of this article in any manner whatsoever.
Using Magisk
Open the Magisk Manager and click on the modules section on the menu.
Tap on the "+" button at the bottom of the menu screen.
Search and open the downloaded zip file (DTX Ultra) and install it.
Once it has finished installing, tap on the Reboot button to restart your device.
Using TWRP
You need to reboot your smartphone into the Recovery mode.
Select the Install button on the TWRP menu screen.
Search and open the downloaded zip file (DTX Ultra) and swipe that file at the bottom to flash it on your device.
After the process is complete, you will see a Reboot button. Tap on it to restart your device.
Conclusion
With that, you have now successfully completed the installation of DTS:X Ultra & DTS Headphone:X on your Android 9 Pie based device. It is often advised in this article to create a backup of your files and device memory before flashing this mod. Please let us know in the comments below if you liked this article and also keep us informed if you have faced any difficulties performing this flash.