In today's age, the internet has become a necessity. Whether you use it to watch Netflix, play games, or work from home, you need a stable internet connection. And when the internet stops working even if it is connected to a proper Wi-Fi connection, that's when the trouble begins.
It's very frustrating when you are in the range of your router, you have permission for the Wi-Fi, but the internet still doesn't work. Stay calm, because we have some tips that will fix your internet connection in no time. Stay with us till the end of this article, and we are sure you will find the right method to fix your internet.
Methods to Fix Internet Not Working Even Though It's Connected: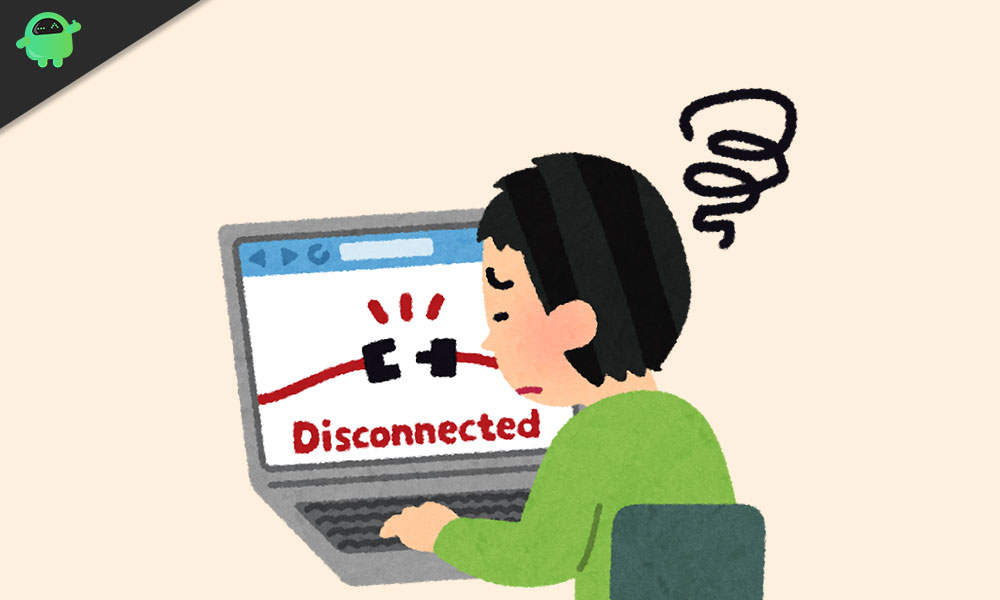 Method 1: Restart your router
Before moving forward to complex solutions, try to restart your router. It may sound silly, but sometimes just restarting your router fixes everything. Switch off your router, leave it for 30seconds, then turn the router on. See if you can use the internet again.
Method 2: Troubleshoot your network adapter
If you can't use the internet on only one device, but the other devices are working just fine, then the problem lies with the device, not with your Wi-Fi router. Follow the steps given below to get your internet back.
Find the network icon on your Taskbar.
Right-click on it and choose "Troubleshoot problems."
Now, Windows will try to fix the problem on its own.
After the process is over, restart your computer and see if the problem is resolved.
If troubleshooting doesn't fix the problem for you, try the next solution.
Method 3: Clear DNS cache
Corrupted DNS cache will create the IP address mismatch conflict. If the DNS cache of your device has become damaged, it will prevent you from connecting to the internet. To fix this issue, you have to follow these steps and clear the DNS cache.
Press Windows key +R.
Type "cmd" and press Enter.
Open the Command Please window with administrative privileges.
Now, type the following command line and press Enter.
ipconfig/flushdns
After the process is complete, restart your computer.
Check for the internet connection.
Method 4: Wireless mode conflict
If your device is capable of using the oldest wireless mode (802.11b) and your router uses the latest wireless mode (802.11ac), a conflict will arise between your device and your router. Your device cannot connect to the latest wireless mode, and thus you do not have any internet. To fix this issue, follow these steps given below.
Open Command Prompt, and type "ipconfig"
The information that is written beside "Default gateway" is the IP address.
Then, type the IP address in your browser's URL bar.
Log in to the router using your credentials.
Go to Wireless settings > Wireless mode.
You have to change the wireless mode to 802.11b.
Save the changes and restart your Wi-Fi.
See if you can use your internet this time.
Method 5: Fix IP address conflict
Due to the IP address conflict, you will receive an error message and can't use your internet anymore. Generally, an IP address conflict happens when two devices are assigned the same IP address. To fix this issue, follow the steps.
Open the Command Prompt window and run the following command line.
ipconfig/release
This will make the DHCP server assign a new IP address for your device.
If the above steps don't work, try the following way to generate a new IP address.
Press Windows key +R.
Type "ncpa.cpl" and press Enter.
Now, select your network connection, and right-click on it to open Properties.
Then, click on Internet protocol 4 (IPv4) and choose the Properties button given below.
You have to check both the "Obtain an IP address automatically" and "Obtain DNS server address automatically" options.
Restart your computer and see if your internet came back.
Sometimes the DHCP server becomes faulty, and then you can't generate a new IP address. In this case, you have to contact your router manufacturer to upgrade the firmware.
Method 6: Corrupted or Outdated Network Drivers
A corrupted or outdated network driver can create problems with your internet connection. To fix your internet, you have to follow these steps and update the network drivers.
Press Windows key +R.
Type "devmgmt.msc" and press Enter.
The Device Manager window will open.
Now, find the network adapters list and right-click on your network.
Choose the Update network driver option.

After the Window automatically updates the network drivers, restart your computer and see if the internet is working or not.
Method 7: Contact your Internet Service Provider
Sometimes the error lies neither with your router nor with your device. So, you should also check your modem. Check the "internet" light, power, and DSL lights. See if they are turned on or off. Check for any broken cables. If you find any technical damage that cannot be fixed on your own, contact your Internet Service Provider.
Living without the internet can be very irritating. The internet is the only way to check your social media updates, the latest news from all over the world, stream TV series, and many more. Especially when you are working from home, a bad internet connection can be very frustrating.
But you don't have to worry anymore. Using our methods, you can easily fix your internet. We hope after going through the methods, you have found what to do next. Don't waste any more time, try the methods, and see which one works for you. If you have any queries or feedback, please write down the comment in the below comment box.