In the ever-evolving landscape of mobile technology, iOS 17 stands as a pinnacle of innovation and convenience. iOS 17 update is loved by iPhone users as it is much more stable than the previous version. But still, it shows some common issues that users face on a daily basis. Any iOS update needs to be optimized to get the best performance out of it, and hence it needs time to be perfect. So, in spite of blaming Apple for this, we can say that it's a common problem with any software, like Android, Windows, or any other. So today in this guide, we will share iOS 17 Common Problems and Their Solutions.
Apple's latest operating system promises seamless user experiences, enhanced security features, and a myriad of exciting possibilities. Whenever a new iOS update comes out, it brings some new challenges for its users. Recently, we noticed that many Apple users who updated their devices to iOS 17 were facing common issues like rapid battery drain, standby mode not working, and more. If you are also facing the same issue and are unable to figure out a solution for it, Then do not worry; we have everything covered for you. In this guide, we have listed almost all the iOS 17 common problems that users are facing, along with their solutions.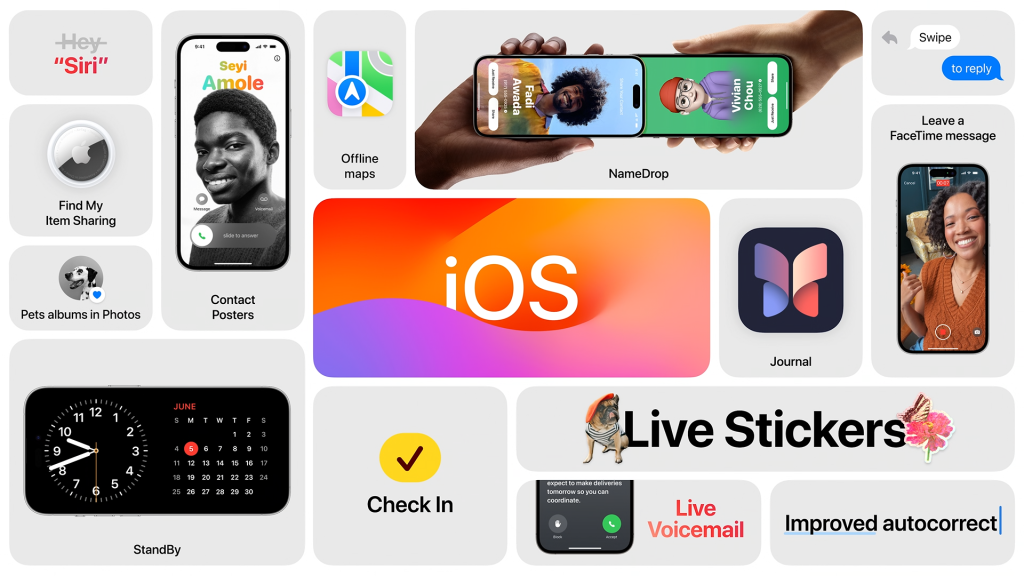 iOS 17 Common Problems and Their Solutions
Apple does push frequent updates with bug fixes, but still, there are some issues that always make their way home. These problems mainly happen when you update your device, like when you are using it, and some issues pop up from nowhere, like battery drain, lag issues, and others.
I clearly understand how frustrating it can be, as something like rebooting your device also doesn't fix that. The problems have existed on iOS for ages, but nowadays more issues have been added after major software updates. This is the reason why you should be aware of all iOS 17 Common Problems and Their Solutions.
Wi-Fi Issues with iOS 17
After updating your iPhone device to iOS 17, if you are noticing slow wi-fi speeds or drops in your connection, then here are a few fixes for that. Most of the time, it has nothing to do with your modem or router; most of the time, it's just your device. Here is how you can resolve it:
Navigate to WiFi Settings.
Beside your connected connection, tap on the i button.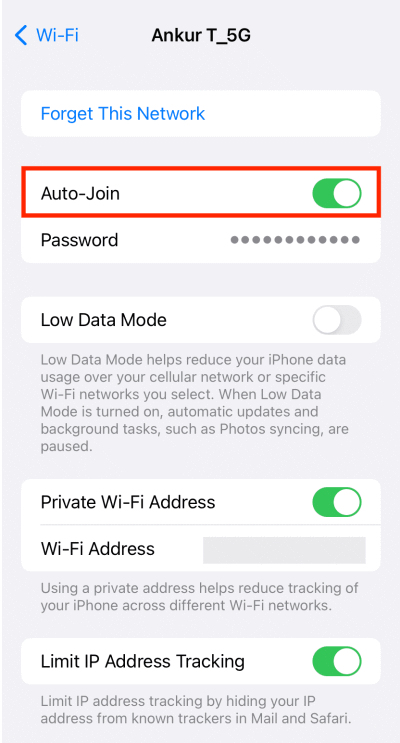 Now click on forget this network and try to connect again by entering a password.
This might work for you like a charm, as this method has been helpful for many iPhone users.
iOS 17 Cellular data issues
If you happen to see the "No Service" icon on your iPhone, you are also not able to connect to internet services. Then here is a fix for that. I would recommend making sure you are in an area with good network coverage. After confirming the same, if you facing issues connecting to the internet services, then follow these steps.
Navigate to settings and tap on cellular.
Turn cellular data off and restart your iPhone.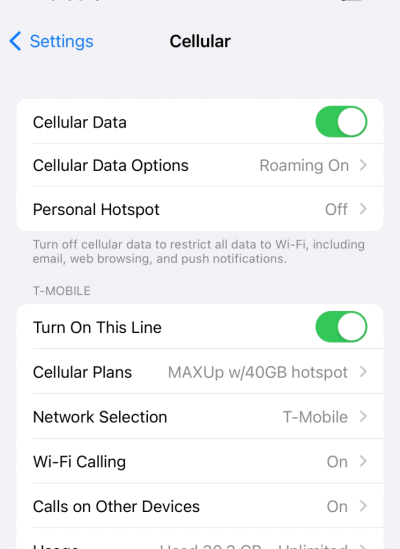 After the iPhone reboots, turn cellular data on to see whether signals are back or not.
If it happens that you are still facing the issue, then contact your customer service provider as soon as possible.
Rapid battery drain on iOS 17
Rapid battery drain is quite an issue on the new iOS 17 update. When iOS 17 was in the beta stage, it used to consume a lot of battery, but users thought it might get fixed in the stable version. But there is still a quicker drain. The most affected iPhones due to this are old iPhones, which don't have pretty good battery life.
To fix the battery drain, you have to turn off the features that consume a lot of power. These are location services and background app refreshes. Turning off these can make your charge last longer, and this will definitely be helpful until a proper fix is released by Apple.
Standby Mode Not Working in iOS 17

Standy mode is one of the charming features of iOS 17, but there are times when Stanby mode starts malfunctioning. Sometimes, it fails to start, and most of the time, it automatically turns without any obvious reason.
Coming to the solution, make sure that landscape mode is enabled on your iPhone and portrait mode is not locked. Just heading to the control center on your iPhone can help you change settings that will fit the best. Also, keep in mind to use a certified charger when using standby mode when you place your iPhone in landscape mode. Also, malfunctioning of the standby occurs mostly when low power mode is enabled, so make sure to turn it off.
iOS 17 Software Update Stuck Issue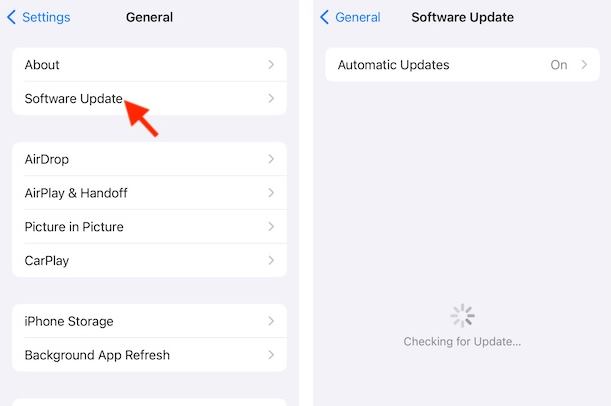 There is nothing frustrating like a device stuck during software updates. It totally limits the device's functionality, making it non-functional in one way or another. This problem is quite common, and most iPhone users have already faced it.
Coming to the solution, make sure that your wifi is not slow and that you have enough storage to download and install the particular update.
Proximity Sensor Not Working in iOS 17
The screen distance feature is introduced in iPhones in order to maintain a safe distance from the phone, which causes various eye diseases like myopia. This feature makes use of Face-ID to calculate the distance between the eyes and the iPhone.
Sometimes this feature doesn't work properly and doesn't notify you when you are too close to the device. Also, you get the popup "iPhone is too close" even though you are maintaining a safe distance. Coming to the solution, this is just a software glitch, so rebooting your iPhone can make it work normally.
NameDrop Feature Not Working in iOS 17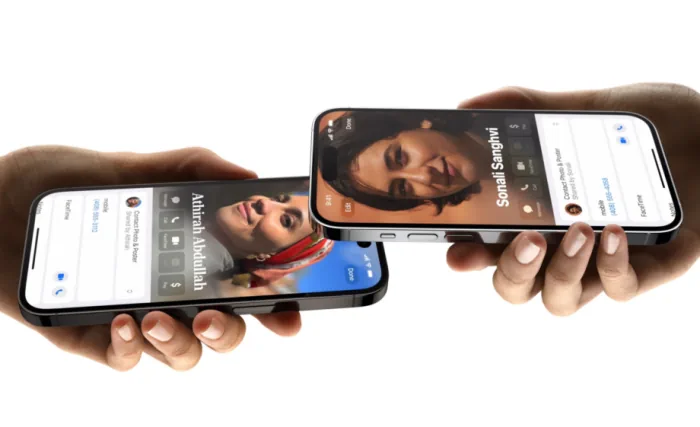 NameDrop is the new way to transfer contact information between iPhones. This process is very hassle-free and looks so good in the eyes. But when it fails, you feel like it is just a marketing gimmick. So here is a solution for this:
Head to the settings app on your iPhone.
Go to General.
Click on AirDrop and turn it off.
After turning it off, restart your iPhone, head back to AirDrop, and turn it on again.
The NameDrop feature will now work flawlessly without any issues.
iOS 17 iPhone Widgets Not Working
In macOS Soona, you can easily sync iPhone widgets with your Mac. If you have some cool widgets, then this is definitely made for you. This addon has come as a feature in the new update of iOS 17. Unfortunately, many iPhone users are not able to use iPhone widgets on their Mac. Here is how you can do it.
Navigate to the system settings on your Mac.
Click on Desktop, dock, and head to the widgets section.
Here, look for the iPhone widget toggle and turn it off.
Now restart your Mac.
After restarting your Mac, head back again to the Widgets section and turn on the iPhone widgets.
This works like a charm and will definitely work for you as well.
iOS 17 Random App Crashing
Random app Crashing can be very annoying, be it on any device or OS. Probably fixing random crashing is quite easy on an iPhone. In most cases, it can be fixed just by updating the app. Here is how you can do it.
Navigate to the Apple App Store. Click on my profile, scroll down, and finally hit the update button of the app in which you are facing a random crashing issue. This will ultimately fix random app crashes on iOS 17.
iOS 17 Overheating issue
A bit of overheating is normal for every device, like the nature of semi-conductor chips. But overheating is quite concerning. Many users who have updated their iPhones to iOS 17 have complained about the overheating issue.
However, there is not a solution for this issue, but definitely some tips. If you play heavy games, then try to take small breaks after playing for 1-2 hours; that will prevent overheating issues. Also, do not use your iPhone while it is charging, and use an Apple-certified charger.
App Freezing Issue With iOS 17
App freezing can be quite frustrating at times. After updating their iPhone to iOS 17, many users faced random app freezing, even though they had pretty enough storage.
Double-press home or swipe up from the home bar so that the app switch menu comes up. Swipe up all the apps running in the background so that they can be killed from memory. If this fix doesn't help, then update the concerned app in the App Store.
Touchscreen unresponsiveness in iOS 17
Touchscreen unresponsiveness is another headache for iPhone users. We clearly understand that an older device with older updates might have an unresponsive issue. But iPhones with iOS 17 are quite concerning. Many iPhone users have complained that after updating to iOS 17, this issue arose.
To come to a solution, you can force restart your device, if there might be some software issue. This might not solve your issue if you happen to have a hardware issue with your touch. So, if, after some troubleshooting, nothing helps, then contact Apple Support for further assistance.
iOS 17 Can't connect to Bluetooth devices
Bluetooth devices are essential for day-to-day life, like connecting AirPods to your car. If Bluetooth is unable to connect to devices, then it can be inconvenient at times. Users who updated their iPhone to iOS 17 are currently facing this issue. Here is how you can fix it.
Go to settings, and then click on Bluetooth.
Now select the device to which the iPhone is not able to connect and hit forget this device.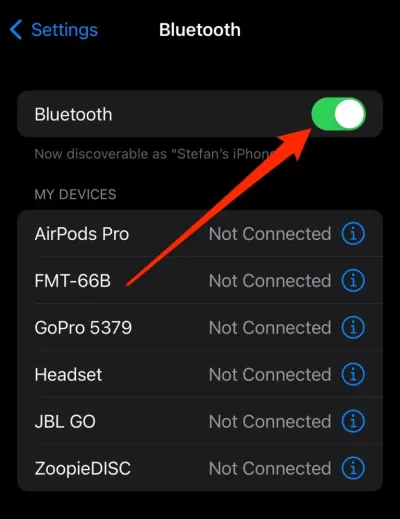 Restart your iPhone and try to connect again to the same device, and you are good to go.
Now connect to any device hassle-free.
Can't update apps on iOS 17
Many iPhone users have complained that after updating their iPhone to iOS 17, they are unable to update their apps. Here is how you can fix this issue:
On your Apple device, launch the settings app. Now Navigate to your Apple ID and click on Sign Out. Make sure to keep a copy of your important data before signing out. Now sign in again, and you will be able to update apps on your iPhone.
Conclusion
This brings us to the end of this guide for iOS 17 Common Problems and Their Solutions. As users across the globe delve into the intricacies of iOS 17, they inevitably encounter a range of common problems that can hinder their daily interactions with their devices. The above guide shall help you to navigate through any issue that you are facing after upgrading to iOS 17. However, if you face any issue that we don't have any solutions to, then we recommend you to connect to Apple Care to get it fixed.