There are plenty of reasons behind the Wi-Fi problems that occur on your iPhone. Such as software-related issues on your iPhone, Wi-Fi Modem or Router problem, network outage, buggy system update, and more. Now, even if you're a new iPhone 11 or you've recently updated your device to the latest iOS version, it may be possible that your iPhone WiFi Button not working properly. Some times, the Wi-Fi button greyed out or it won't turn on as well. So, here are some of the possible steps mentioned below.
So, if your iPhone's Wi-Fi button is not working, you should troubleshoot the possible problem by performing some of the common and useful tasks in order to fix it out as early as possible. However, it can also happen that there are hardware-related issues that occurred on your iPhone, unfortunately.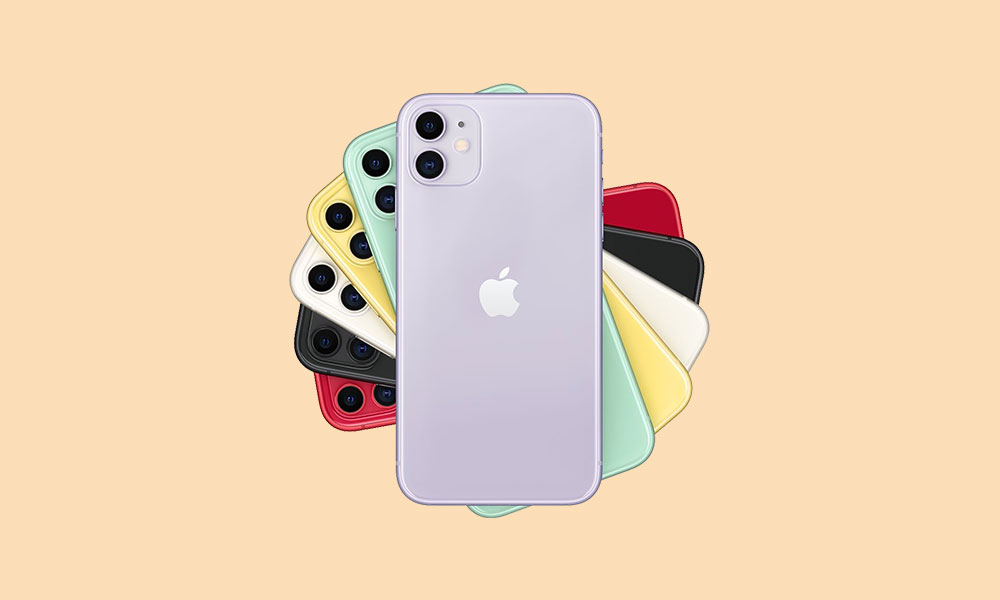 Steps to fix iPhone 11 WiFi Button not working
Here we've mentioned some of the steps that include restarting your iPhone, turn on/off airplane mode, keep updated your device, resetting network settings, reset all settings, and factory reset.
1. Reboot iPhone 11
In most cases, some system glitch or background running app can cause preventing Wi-Fi or mobile data connection to turn on. Make sure to reboot your iPhone for once.
Press and hold the Volume Up + Power/Side button together for a few seconds.
It will bring the Slide to Power off slider on the screen. Release the buttons.
Slide the bar to switch off your iPhone. Now, restart again by long-pressing the Power/Side button for a couple of seconds.
Next, go to the Settings > Wi-Fi to turn it on and check whether it's working or not. If not, then check out the next step.
2. Turn on/off Airplane Mode
The Airplane mode disables the Wi-Fi, cellular connection, etc on your phone. So, it's better to turn it off. Now, if the Airplane mode is already turned off, you should turn it on, wait for a few seconds and then turn it off. This is how you can fix the most common Wi-Fi related issues on your iPhone 11.
Head over to the Settings menu from the home screen.
Select Airplane Mode.
Turn on the Airplane Mode toggle. You can do this from the control center as well.
Now, restart your iPhone.
Go to the Settings > tap on Airplane Mode and turn it off.
Now, you can tap on the Wi-Fi button to turn it on.
3. Keep Updated your iPhone 11
If you haven't updated your iPhone for a while and there are software updates available or pending, you should download and install all those updates on your iPhone for more stability and bug fixes. Maybe pending updates can fix the WiFi issue.
Now, as the Wi-Fi isn't working on your device, you can connect your iPhone to the PC via a lightning cable.
Open the iTunes app on your computer and it will detect your iPhone and start syncing it.
Select your iPhone 11 from the connected device list on iTunes.
Go to the Summary tab and click on the Check for Update button.
If a new iOS update is available, you can Download and Update your iPhone 11.
Enter your passcode, if required and proceed to continue.
Wait for it to complete the process and reboot your iPhone.
Alternatively, you can install an iOS image file to flash it on your iPhone.
Head over to the Summary > press and hold the Shift key on the keyboard and then click on Check for Update.
It will install an iOS image (.ipsw) file > change the file type to iPhone/iPad Carrier Configuration File (.ipcc).
Choose the file and follow the on-screen instructions to complete the installation process.
4. Reset Network Settings on iPhone to fix iPhone 11 WiFi Button not working
Tap on the Settings icon from the home screen.
Tap on General > scroll down a bit and select Reset.
Next, tap on Reset Network Settings from the list.
Enter your passcode to continue, if required.
Confirm the task by tapping on Reset Network Settings.
Wait for it to complete and reboot your iPhone.
Then try to enable Wi-Fi.
5. Reset All Settings on iPhone 11
Go to the device Settings > tap on General > scroll down to the bottom and tap on Reset.
Choose Reset all settings > enter your passcode when required.
Now, select reset system settings on your iPhone to confirm the process.
When completes, reboot your device.
6. Factory Reset on iPhone 11 (iPhone 11 WiFi Button not working)
Go to the Settings > General > Scroll down to the bottom and select Reset.
Tap on the 2nd option called Erase All Content and Settings.
Enter your passcode and confirm the task.
Wait for it to complete and restart your iPhone.
Alternatively, you can do this via iTunes as well.
Launch iTunes on your PC > Connect your iPhone to the computer with a Lightning cable.
When iTunes recognizes your device click on the iPhone icon at the upper left side.
Go to the Summary section.
Click on the Restore button for your iPhone.
It will ask you to confirm. Just click on the Restore button again and wait for it.
Reboot your handset, unplug the cable, and perform set up process on your device.
We hope that any of these methods should work your device and you will be able to turn on/off the Wi-Fi button again on your iPhone 11. For any queries, let us know in the comments below.