JBL Pulse 5 is a popular Bluetooth speaker. But there can be times when it won't work as intended or some of its functions might not work. Like any other Bluetooth speaker, the JBL Pulse 5 has its own share of problems. If your JBL Pulse 5 is not turning on or off, worry not. You are not alone here. The same issue has been faced by many users, and they were able to fix it. In this article, you'll find many solutions to fix the JBL Pulse 5 not turning on or off issue.
Also Read: Fix: JBL Pulse 5 Sound Muffled or Crackling Issue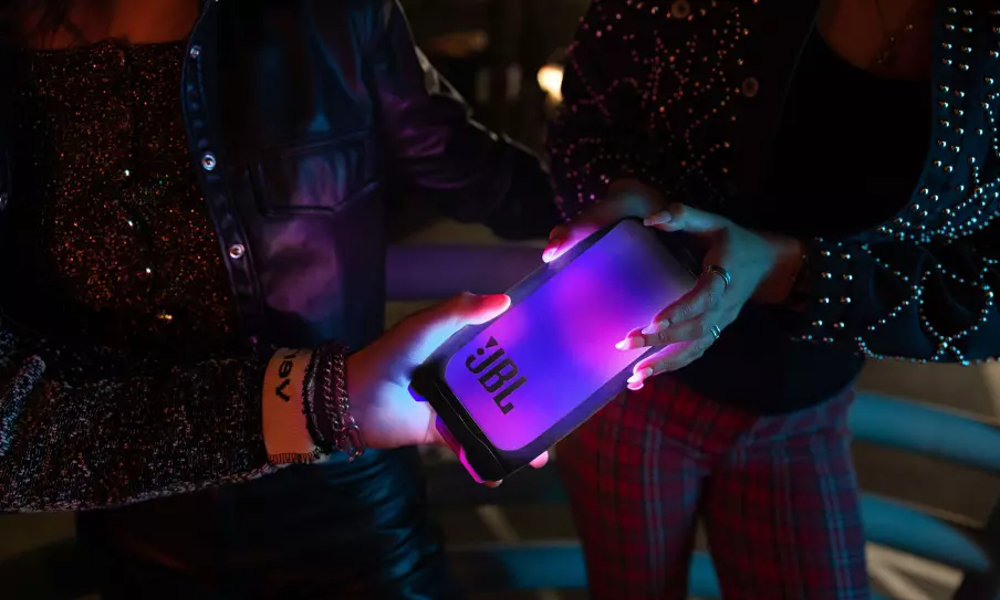 JBL Pulse 5 is a popular yet affordable Bluetooth speaker packed with good features. As soon as you turn the device on, you'll be amazed by the eye-catching 360-degree light that can quickly turn your room into a party venue. With an IP67 rating for waterproofing and dust proofing, you can take your JBL speaker anywhere. Inside the Bluetooth speaker are a 30W woofer and a 10W tweeter, which should be good enough to fill your entire room with music.
The JBL speaker can last for up to 12 hours after you fully charge it which takes about 4 hours. The device is portable as it weighs just 1.5 kg.
Without getting much into the JBL Pulse 5's specifications, let's now look at the potential solutions to fix the issue where the device fails to turn on or off.
JBL Pulse 5 Not Turning On or Off, Here's How to Fix It
If your JBL speaker is refusing to turn on or off, it could be a result of bad system software or system glitches. A defective charger and a defective power button are among the reasons for such problems. We'll now walk you through a series of solutions to fix the issues on your JBL Pulse 5. So, let's begin our troubleshooting now.
Solution 1: Charge Your JBL Speaker
One of the common reasons why you can't turn on your JBL speaker is a drained battery. If you haven't plugged in your JBL Pulse 5 recently, there's a good chance that it does not have enough power to turn the device. You should therefore charge the device for at least an hour and then try turning it on.
To charge your JBL speaker, connect one end of the USB port to the charging port on the speaker and the other end to an adapter. Connect the adapter to a wall outlet.
Before leaving the speaker to charge, make sure that the device is actually charging. For this, check if the indicator lights have turned up after connecting the charger. If yes, the device is charging.
If your JBL Pulse 5 is not charging, clean the charging port on the speaker and connect the charger. If it's still not charging, then you'll need to charge your device using a different USB cable. Lastly, you can try a different adapter, if changing the USB cable does not work.
Solution 2: Press and Hold the Power Button For a Few Seconds
If your JBL Pulse 5 is not turning on or off, press and hold the power button for a few seconds. It's a quick solution to fix minor system issues on the JBL speaker. If it does not work, you would want to try other solutions as well.
Solution 3: Check the Power Button
Your JBL speaker is not turning on or off because it might not recognize your keypress. Although it's uncommon, the dust and debris around the power button can cause the issue. You should clean the power button and then press it to check it if can fix the issue.
If the issue persists, you may want to check the power button if it is damaged. So, carefully inspect the power button. If you see any damage, you need to take it to a service center to get it repaired.
If there's nothing wrong with the power button on your speaker, resetting the device could fix the issue. We have discussed this method in a detailed manner below.
Solution 4: Reset Your JBL Pulse 5
If no solutions have worked so far in your favor, resetting the device could do the trick. It will most likely fix all the software problems on your JBL Pulse 5 and that could fix the "not turning on or off" issue. Before we tell you the steps, keep in mind that resetting the speaker will erase the data and apply all the default settings. It would also delete all paired Bluetooth devices (your phone, PC, etc).
To reset your JBL Pulse 5, follow these steps:
Press the power button on your JBL speaker to turn it on.
Press and hold the light button and Bluetooth button for at least 2 seconds.
Your speaker will turn off automatically once the factory resetting process completes.
Now, press the power button to turn on the speaker.
Solution 5: Drain the Battery to Turn off the Speaker
If you are still struggling to turn off your JBL speaker, a common approach is to drain the battery. To quickly drain the battery, play the music at full volume while keeping the 360 lights enabled. You should come out of that room as listening at maximum volume can hurt your ears.
Once the music stops, you can be sure that the battery is completely drained. Charge your device for a few hours, turn it on, and check if the problem persists.
Wrapping It Up
We hope one of the solutions from this article helped you in fixing the JBL Pulse 5 not turning on or off issue. However, if the problem persists, the issue is most likely due to a faulty battery or damaged circuit board. In this case, you should hand over the device to a service center to get it repaired.