So, if you have just begun your journey in the Knightcore Kingdom, this beginners guide and tips will help you thrive in your game and give a tough rivalry. For every die-hard anime fan, Knightcore Kingdom came out as a complete surprise. This anime-themed game features various interesting characters inspired by anime. Knightcore Kingdom is basically a strategy game that includes armies, defenses, and a lot more.
As a beginner, you will need to come up with the right plans and execute them accurately to get a successful outcome. From selecting your own team and champions to winning matches and progressing in the game, there are a whole lot of things to explore.
Apart from selecting a team and jumping directly into combat, you will also need to command your ally on how to proceed during a fight. And all that requires a lot of strategic thinking and precise decision-making abilities which surely is a big deal for any novice.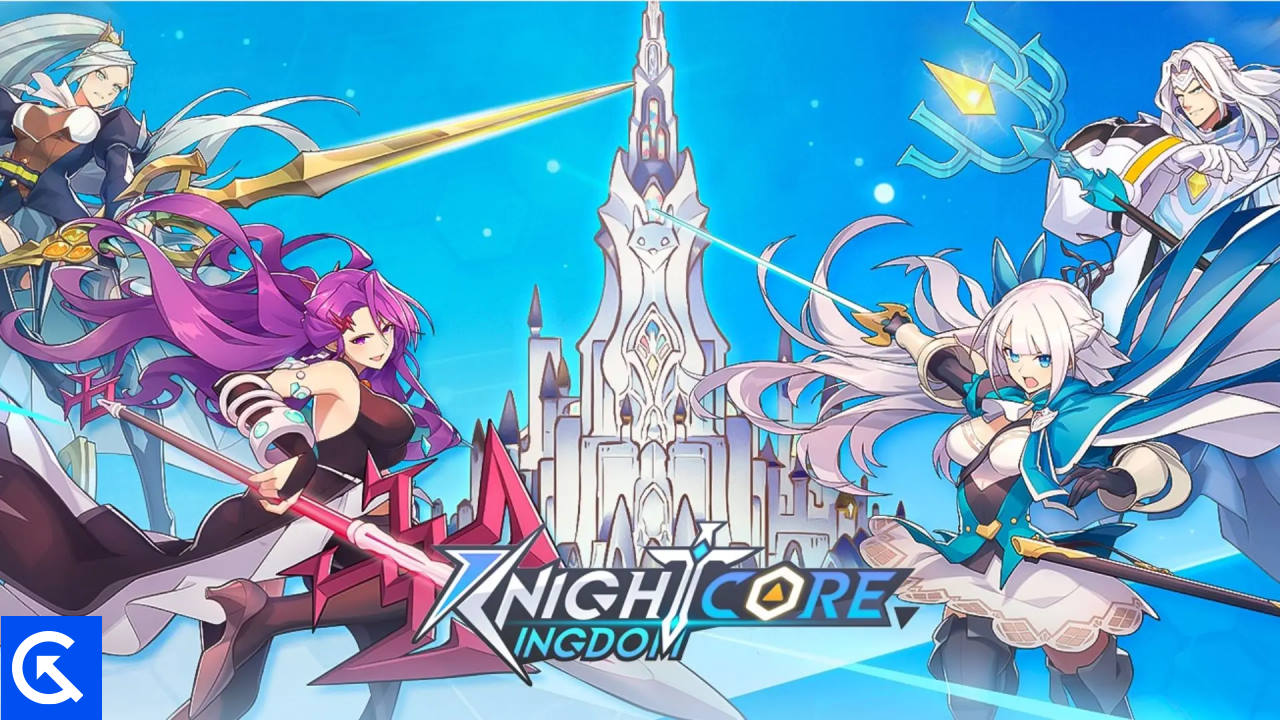 Knightcore Kingdom Beginners Guide and Tips
Knightcore Kingdom takes it lightly on beginners by providing them with a tutorial that gives them a brief idea about the rules of the game. In the beginning, you will need to complete the story mode and gather your champions one after another.
Once you have completed the story mode, you get access to play PVP matches. As you start your journey, the following tips will help you enhance your gaming skills and win more battles.
Mastering Your Champions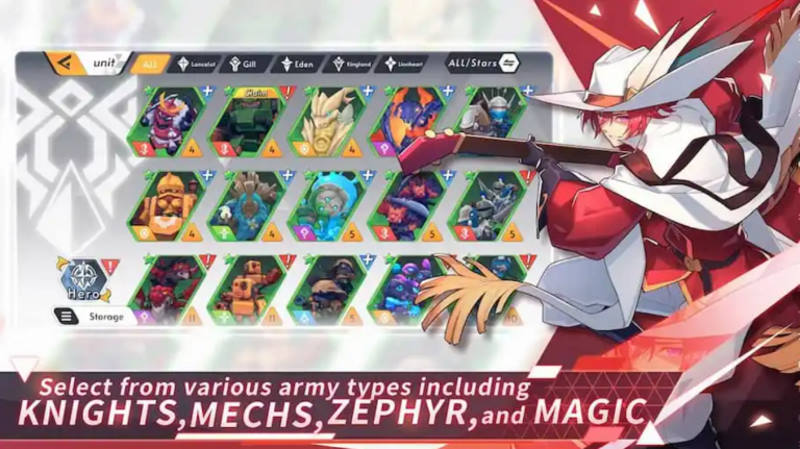 As a strategy and combat game, your first priority should always be to master your champions in a game. The same rule applies in the Knightcore Kingdom as well. As of now, Knightcore Kingdom has a total of 29 characters that are further divided into 5 distinct classes: Ranger, Melee, Tank, Healer, and Magician.
Each class has its own importance and acts according to the situation. Every hero comes with different power and carries their own stats. As beginners, focus on the stats and try out a few games with the champions to find the best heroes that suit your gaming style. Master their skills and try different combinations to find out what works best for you.
Initially, you will start with only a few heroes and you need to gather more heroes as you proceed further into the game. There are a few ways to acquire more heroes. Firstly, you could use the gacha system that allows you to make unlimited summons.
Therefore, that's a good way to start as you get the perfect opportunity to select the hero of your wish. Otherwise, you can also acquire new heroes when you move to different maps while playing the game.
Leveling Up Champions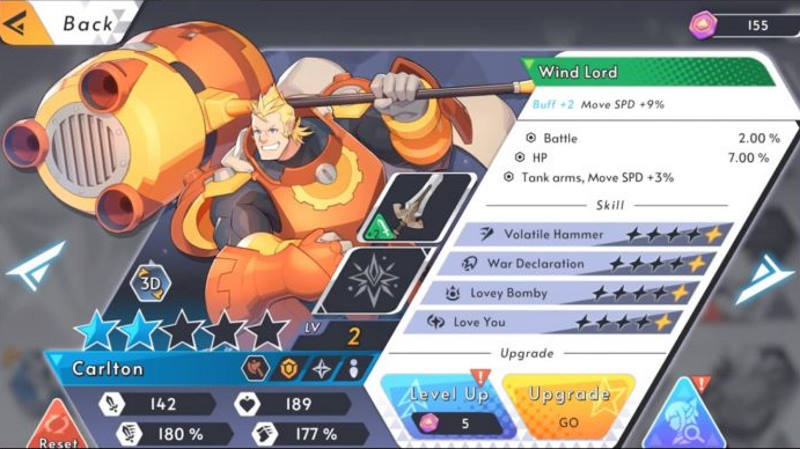 As you go on advancing, things will eventually get harder and so you need to upgrade your heroes to deal with difficult situations. There are a few ways to power up your heroes, the first method includes the use of Knight Crystals. This is the basic way to increase the rarity of your hero as beginners in the Knightcore Kingdom.
There are basically four rarity types, i.e., rare, unique, legendary, and mythic. As you ascend your heroes, it increases their skill level and other attributes, and also their rarity as well. The best part is, no matter whatever rarity you give to your heroes, you always hold a chance to upgrade it to the maximum.
Another way to level up your heroes is simply by arming them with the right accessories. Since each character can hold only a few selected weapons, choosing them is not going to be very hard for you. Weapons are also classified into five categories depending on the class of the hero. As you continue playing, you can increase the rarity type of your to mythic as well.
Managing Resources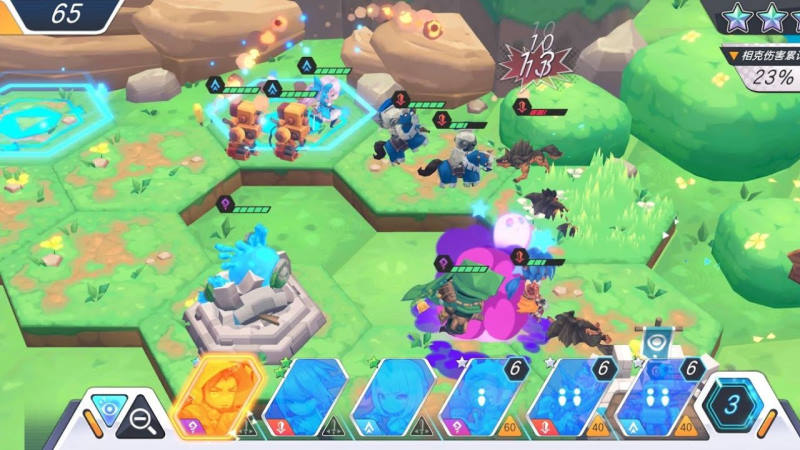 The very next thing you should know is that there are various resources available in-game. Knightcore Kingdom features four different types of currencies, i.e., gold, stone, food, and lumber.
Firstly, gold is mainly used for leveling up in the game. You can use gold to level up your heroes, weapons, and soldiers. Apart from that, it is also used for training purposes as well. Next, we have stones that are basically used for increasing the lower-level buildings.
Food is also an important currency as it allows to increase the fort levels and their power. Moreover, it also powers up small units too. And last but not least, we have Lumber which is also used to upgrade the buildings.
You can gather more resources as you go on battling against your opponents. Other than that, Knightcore Kingdom also offers in-app purchases to buy currencies in exchange for real money.
Knightcore Kingdom Beginners Guide To PvP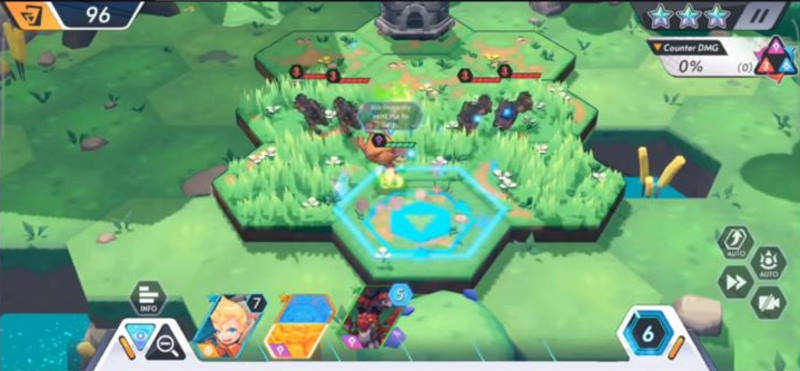 Once you are done with the story mode, you will get access to the PvP section in the Knightcore Kingdom. Initially, you will be able to set up three teams, one for offense, another for defense, and an additional one. After you are all set up to go to battle, you will have to choose from three players and continue to battle.
You will get a total of six free chances to fight. And after that, if you want to participate in more combats, you will have to buy them with either blue or pink gems. Knightcore Kingdom also features a weekly leaderboard and based on your daily ranking, you also get various rewards every day. These rewards can be further used to buy more accessories from the PvP store later.
However, there is one thing you should keep in mind. Since you would not have access to the higher-level heroes as a beginner, choose your opponents wisely if you wish to thrive in the game. We would advise you to go with the opponents with lower points as you start your career.
Knightcore Kingdom Beginners Gameplay Guide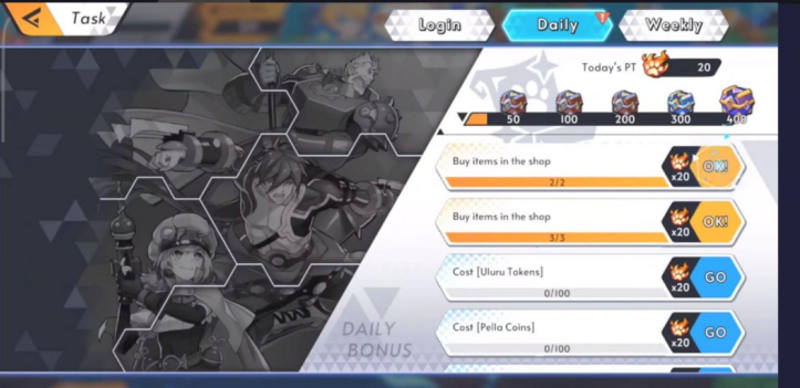 As beginners, you will be exploring a whole new world all on your own and we understand that. Therefore, here are some tips and tricks that will help you in the initial stage as you start your journey in the Knightcore Kingdom.
Always keep updating your heroes from time to time. Use EXPs and update their weapons to make them stronger as you dig deeper into the game.
Make sure to increase the rarity of your weapon as you get into the game.
Try to complete as many tasks as possible. They provide you with more rewards and currencies that will help you upgrade your heroes and weapons.
As a beginner, you will often lose grip on which hero to choose as you proceed to a battle. In such cases, go for auto-battle. This option will automatically select the best heroes suited to the battle.
Keep upgrading buildings. This helps you get more currencies and other essential items as well.
Try counter-attacking your enemies to deal double damage.
Summon more heroes and increase your hero collection. This will allow you to try more heroes and find the best suitable one.
Conclusion
Knightcore Kingdom features high-quality strategic gameplay. The unique game mechanism gives you the perfect platform to start a whole new journey. Moreover, its 3D design and anime theme is simply like a cherry on top of a cake. Although there are a lot of things to consume which eventually will take some time to get used to.
Hopefully, this guide and tips will help you save some time as you advance in the game. If you are just a beginner, remember all the tips and follow them throughout your career to see better results.