Laptops are the most useful device in today's world when everything is revolving around digital changes and inventions. For many people, there are rarely days when they do not use their laptops. After using a laptop, there keeps occurring various resolvable issues. One such similar problem which we are going to discuss today is "Laptop Battery Draining After Shutdown".
How to Fix If Laptop Battery Draining After Shutdown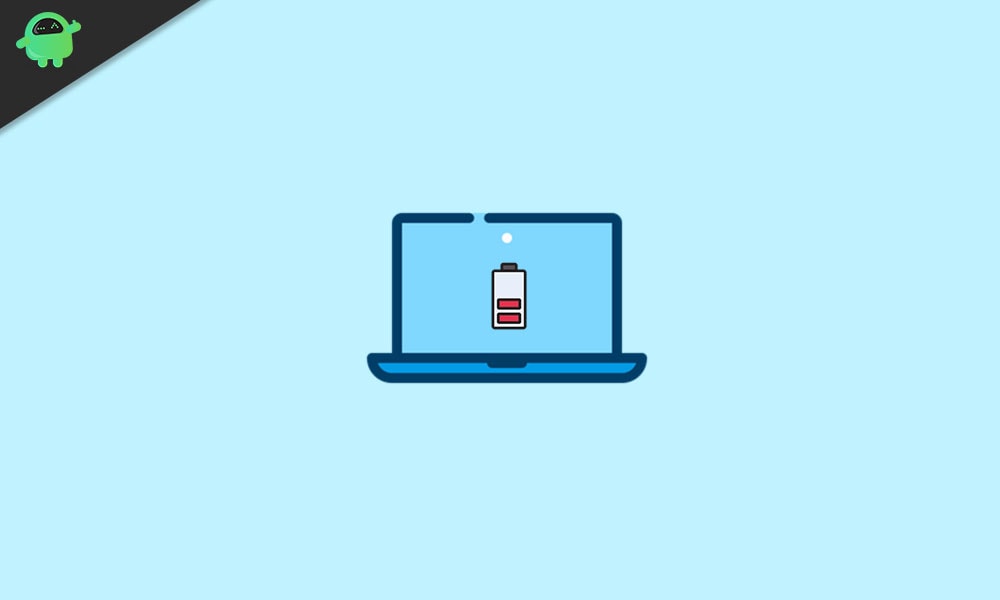 The Laptop battery draining after shutdown is a prevalent issue. Users have reportedly said that even when they shut down their laptops the battery keeps on draining. There were instances when the battery drained completely to 0% while the computer was off. Also, this issue is not limited to a local or new brand, but it was reportedly noticed with high end and reputed laptops as well. For getting rid of this issue, follow the fixes given below:
FIX 1: Check your battery's health:
Every Laptop's battery has a definite life cycle, and after several charges and long usage, it ends up giving minimal backup and drain wholly and quickly in no time. Battery's deteriorating health might be a reason for its draining after shutdown.
Now for fixing this issue, it is recommended to replace your Laptop's battery with a new one. But before that, you have to check your battery's health. For doing so,
Open the Command prompt
Now type the following command,
"powercfg /batteryreport" and then press Enter.
This command will save your battery's report (in the form of HTML file) to the user's account directory. Read the report and look out for following sections, Battery usages, Battery capacity history, Usage history, recent usage and Battery life estimate.
FIX 2: Activate the deep shutdown mode:
For fixing the battery draining after shutdown issue consider activating the deep shutdown mode. For doing so,
After your Laptop Shuts down, press the power button and hold it for 15 seconds. This will activate the deep shutdown mode in your Laptop after which it will stop draining the battery.
Considering it as a temporary fix you will have to perform the same action after you shut down your Laptop every time.
FIX 3: Shut down your Laptop using command prompt:
Shutting down your PC using the command prompt can temporarily fix the "Laptop draining after shutdown" issue. However, you will have to use the same method every time while you close your Laptop.
Open the Command Prompt window.
Now type the following command,and press Enter.
shutdown /s
It will shut down your system entirely and will also stop the battery draining process.
You can create a desktop shortcut for using this method every time. For doing so,
Firstly, right-click anywhere in the blank screen of your desktop.
Now click on New and then select Shortcut.
In the next pop-up window, type shutdown /s in the blank box and then click on Next.
Now enter a name for the new shortcut you want to create and then follow the on-screen instructions.
After successfully creating the shortcut instead of opening command prompt every time, you can quickly use it while you shut down your system.
FIX 4: Disable the connected Stand-by mode:
Disabling the Connected stand-by mode will help you get rid of the "battery draining while the laptop is shutdown" issue permanently. However, keep in mind that disabling the connected standby mode will also disable the Sleep feature permanently. For disabling the connected Stand-by mode,
Note: Using this fix requires the user to edit the registry. Editing registry is a risky affair, and one wrong step can affect your system badly. Hence be careful with every step. Also, ensure that you create a system restore point before you proceed.
Go to the Windows search bar, type "Regedit" and click on the Registry editor option.
Navigate to the left pane and go to the following key,
HKEY_LOCAL_MACHINE\SYSTEM\CurrentControlSet\Control\Power
On the right-pane, locate and double-click CsEnabled.
Now set the numeric value below Value data as 0 and then click on OK to save the changes.
Once done, restart your system and it will now solve the battery draining after shutdown issue completely.
FIX 5: Disable the Fast Start-up feature:
Disabling the Fast Start-up feature will fix the "Laptop draining after shutdown" issue. However, after using this fix, your PC might boot slower than usual. For doing so,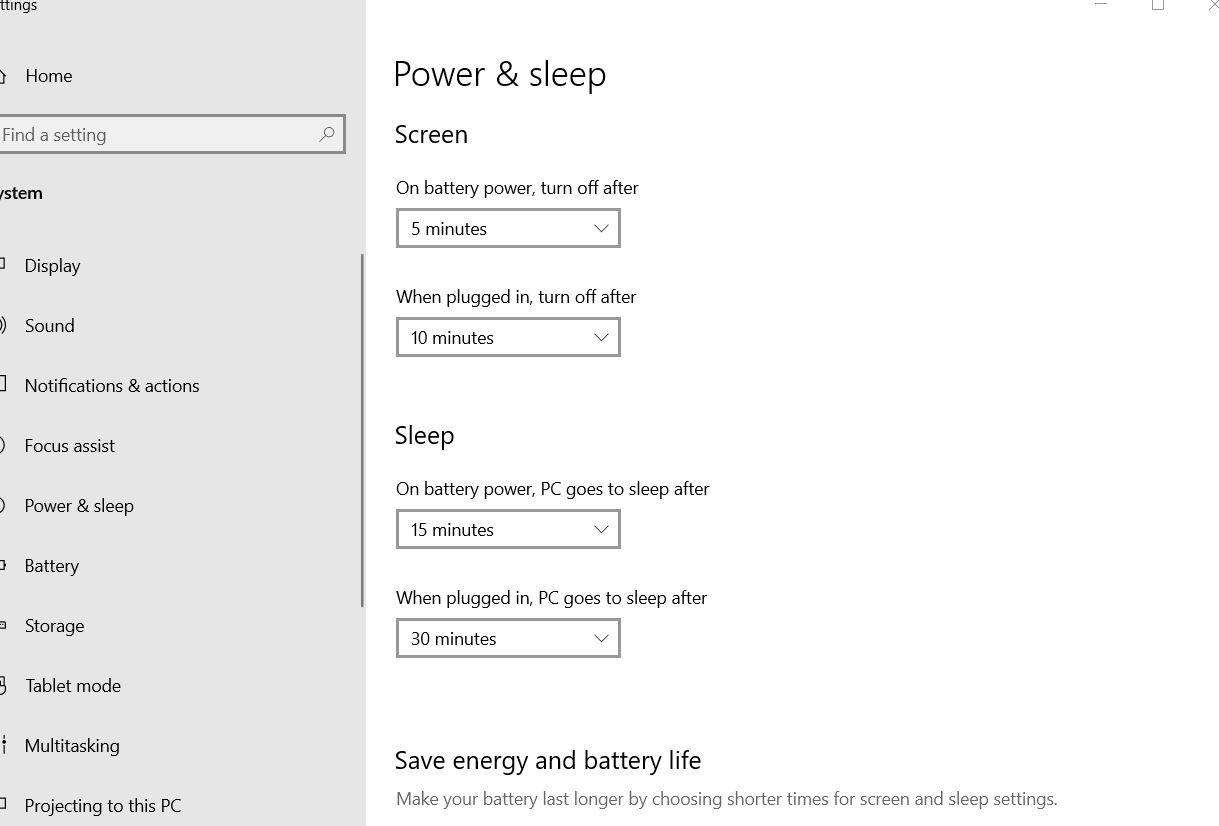 On the Windows search bar, type and open the Power & Sleep settings.
In the right-pane menu, scroll down and choose Additional Power settings option.
From the left-pane of the Power Options window, select the option Choose what the power button does.
Here you can select Change settings that are currently unavailable option.
Here, you need to disable the option Turn on fast start-up (recommended).
Lastly, click on the Save changes button.
FIX 6: Install the older Intel driver:
The "Laptop battery draining after shutdown" issue can also get caused due to some outdated or corrupt driver issue or primely by Intel Management Interface. Hence, it is recommended to remove the current version and then install the older version freshly again.
You can perform this fix by,
Either manually visit your Laptop's manufacturer's website and install the required driver.
Or use a dedicated third-party tool. Also, consider updating all the primary drivers of your system.
FIX 7: Upgrade the BIOS:
In case none of those as mentioned above fixes worked for you, we recommend you to upgrade the BIOS setting. The "Laptop battery draining after shutdown" issue might lie in your BIOS setting.
This fix has worked for a lot of users; however, updating your BIOS is a very advanced process and might sometimes get risky for your system. Hence, we recommend you to secure your important files and disks and check your laptop manual for detailed BIOS updating instructions.
Battery draining out in any chargeable electronic device is a natural phenomenon that is designed to happen. While you use any chargeable device, it will use the stored battery, and that will automatically lessen the battery percentage. Even when you are not using your Laptop but the screen is on, it still drains down the battery.
However, battery draining even after shutdown is not what must happen naturally. This is why, if you too happen to face such similar issue then try the fixes mentioned above. Try the 1st one first and if it does not work for you, then only move further. We hope you will find all the information and fixes mentioned in this article as helpful and relevant.