Lavasoft is one of the software development companies that claim to offer spyware and malware detection software. Lavasoft Web Companion is a Windows-based program that offers ad blocker, web protection, default search engine, browser default homepage, antivirus protection, etc. However, not everyone likes this software and if you're also one of them who doesn't want to keep the application on the computer anymore, this guide is for you. Here we've shared what is Lavasoft Web Companion and why you should remove it.
It's also worth mentioning that there are plenty of controversies among the users for years that don't fit everyone to actually keep the web companion app installed on the PC. Such as suspicious ownership of the company, automatic or hidden installation on the system without the user's intent, app coding standard isn't that good to protect your device system like other security programs.
What is Lavasoft Web Companion?
Lavasoft Web Companion is a security-related software that runs on Windows OS. It has been developed by Lavasoft which is also known as Adaware. So, this web companion app basically includes multiple applications that come bundled with it. Although the company claims it prevents online ads, scans for viruses/malware/adware, etc.
However, there are a lot of controversies around the Lavasoft company and the privacy-concerned users are mentioned below.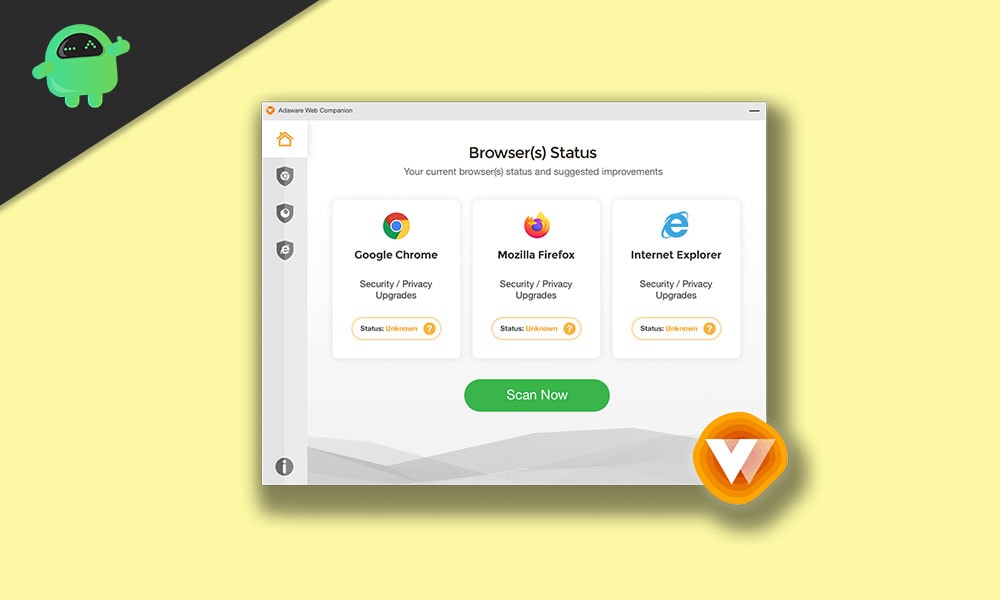 1. Suspicious Ownership:
Lavasoft company has a parent organization called Claranova which was founded in 1999. Later the company was acquired by Solaria Fund in early 2011. However, it was later reported that the Solaria Fund was offering entrepreneurs to sell open-source software to users with the premium support proposal. Additionally, some reports have also mentioned that the Solaria Fund was selling the free version of Lavasoft's Security Program even before buying the company. Quite strange!
2. Auto Installation Without User Intent
The Lavasoft Web Companion app literally comes hidden format with some other applications that users mostly download and installs on their Windows computer. That means while installing any other application on your PC, there are chances that you may end up with the Lavasoft Web Companion app installed without any notice as you've used the default/express installation method instead of custom installation.
Most importantly, it doesn't come in handy to most of the users that much and also automatically changes the browser's default homepage as well as the default search engine without any intent of the user.
3. Vulnerable Software Coding
The Lavasoft Web Companion program is based on one of the Komodia's Public SDKs which is a security feature but the coding is very much vulnerable. That means the coding quality or standard isn't good enough to prevent cyber attacks.
Lavasoft Web Companion: Why You Should Remove it?
As there are no additional security benefits or PC health benefits even after using the Lavasoft Web Companion app, it's always better to uninstall the program right away. Not only this particular app but also other programs should be removed if there are no actual benefits.
Additionally, we should also mention that suspiciously and automatically gets installed or changes the behavior of the default browser isn't appreciated by anyone. So, there are obvious reasons to instantly remove this program from your Windows PC/Laptop.
How to Uninstall Lavasoft Web Companion?
Click on Start > Type Control Panel and click on it from the search result.
Now, click on Uninstall a program under the Programs section.
Here you can find the Lavasoft Web Companion program.
Right-click on it and select Uninstall.
The Web Companion dialog box will now appear > Enable both the options here (Restore my browser homepage settings & Restore my browser search engine settings)
Once selected both, click on Remove to proceed.
Click on Yes to confirm the uninstallation.
Finally, restart your computer once the uninstallation completes.
However, if in case, you can find that the C:\Program Files (x86) location contains the Lavasoft folder, then simply click on the Lavasoft folder to select it and press Shift + Delete key shortcut & select Yes to permanently delete the folder.
That's it, guys. We hope you've found this guide pretty useful. You can comment below for further queries.