It is no hidden fact that LG struggled with the rollout of the Android 10 LG UX 10 update. Notably, alongside carrier models, the unlocked models were also pretty late is getting updated with the Android 11 LG UX 10 update. Whatever the reason may be, it is one of the compelling reasons, especially in recent times, for any user to go for an OEM's smartphone. And we can also see this reason as one behind the low sale of smartphones by LG. However, the company announced way back that it will be replacing its LG UX custom UI with the LG Velvelt UI.
This is the same UI, found on this year's release, LG Velvet smartphones. Many smartphones like the LG V50, LG V50S, LG V40, LG V35, LG G8, and LG G7 ThinQ will be getting updated with the same. However, in this post, we will give you a look at the Android 11 LG UX 11 update tracker. This post will include all the devices that are eligible for the update along with all the latest information available for the update. We will keep updating this post, once more information pours in. So, with that being said, let us get straight into the article itself: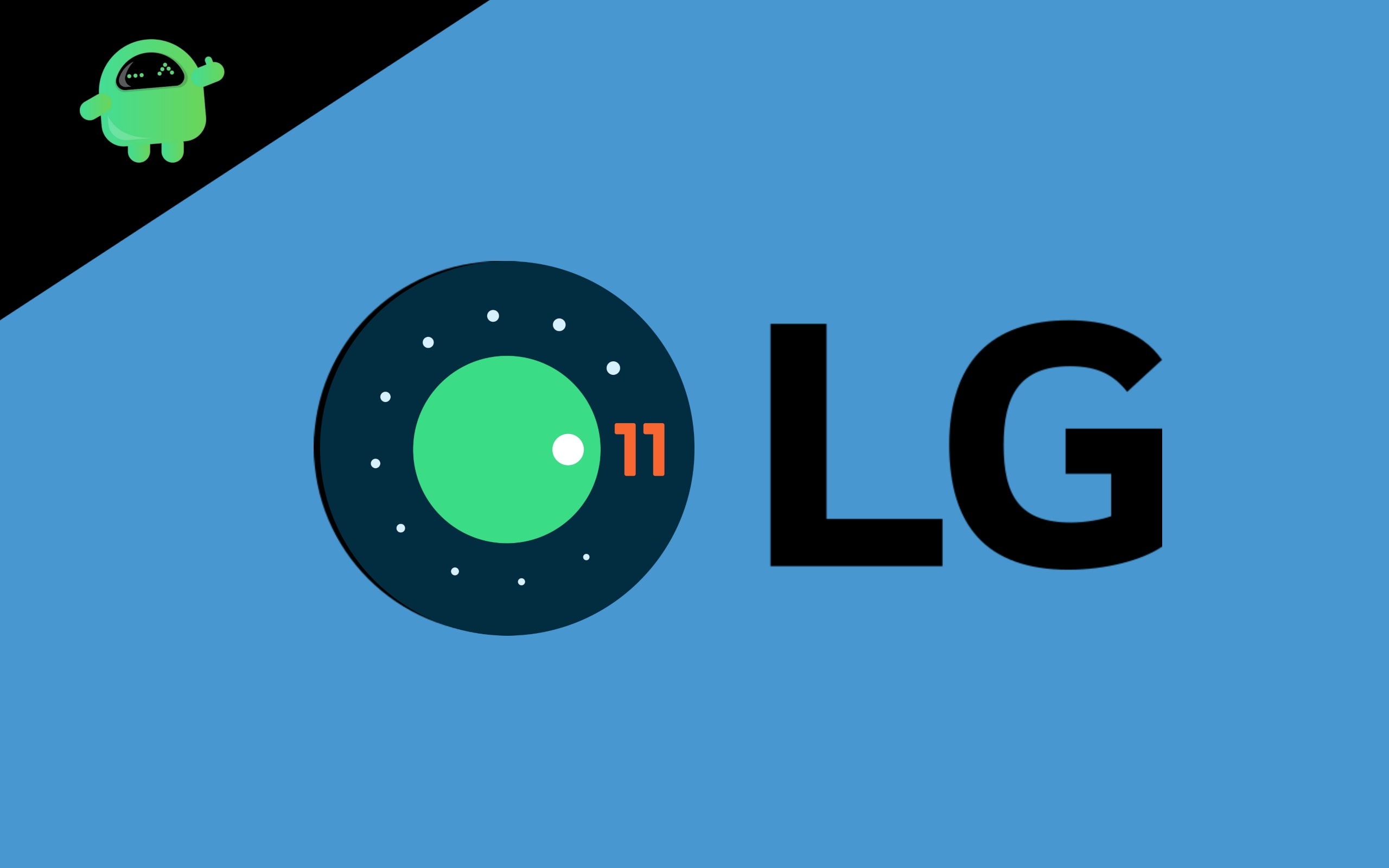 LG UX 10 Android 11 – Supported Devices
By the looks of it, while OEMs like OnePlus have already started rolling out the stable version of the Android 11 update and Samsung is prepping up for its release, the likes of LG are still at the early phase. Notably, LG is still developing the LG UX 10 which is based on Android 11. There is not much information available regarding the same, but we will keep updating this post once we have more information about it.
Update 2 (December 14)
Android 11 has already been released and is out for about 3 months. OEMs are slowly getting into the groove and rolling out the updates. Smartphone OEMs like LG are a bit late to this party but better late than never. LG has now started its Android 11 public beta testing for one smartphone and i.e. LG Velvet. The program is now live for LG Velvet uses in South Korea. LG has shared the complete changelog of the features that it has bundled with the Android 11 update:
Added a notification window for conversation
Added message bubble function
Added function to check deleted notification history
Added'Allow this time only' function to grant permission only once when running the app
Added the ability to hide silent notifications IoT device control function added to the power screen
Navigation bar hiding function added to gesture mode Night time-lapse and quick view function added to the basic camera application
QR code scanning function added to basic camera application settings
Added keyboard size and position adjustment function
---
Update 1 (December 11)
It seems like, despite being one of the slowest OEMs in joining the bandwagon of Android 11 updates, LG is ready to kick-start the Android 11 beta program for its LG Velvet smartphone. Notably, LG Velvet will be the first phone from LG that will receive an Android 11 update. LG had previously confirmed that LG Velvet UI, that comes on LG Velvet phones out of the box, will be sent over to ThinQ devices as well. Now, the latest reports by MyLGPhones, reveals a banner that confirms LG Velvet Android 11 update for the phone. This would be a beta update but that also means that the update is almost ready to be available as a stable update.
---
Even though the LG UX 10 Android 11 is cooked, it will take a considerable time for LG to roll out the update for its supported devices. Well, look at the performance with Android 10 LG UX 9, LG is still not yet finished with the rollout of the 1-year old Android 10 update for its devices. And this is the reason why LG is among some smartphone brands about which, in terms of software updates, nothing can be said. Let us take a look at the devices from LG that may get the Android 11 LG UX 10 update.
LG V60 ThinQ
LG V50 ThinQ
LG V50S ThinQ
LG G8X Thinq
LG G8S ThinQ
LG G8 ThinQ
LG Q51
LG K61
LG K51S
LG K41S
Note that this list is not an official one from LG. It is purely based on the current version of Android these devices ship with. Notably, apart from the W and G series devices, all the phones come pre-installed with the Android 10 OS. So, at least one update is expected to hit these units in the form of LG UX 10 Android 11. Another thing to note is that the LG G and V series phones usually pick up two major OS updates, so we can see the Android 11 update in 2021 for the devices.
Wrap Up!
So, at the moment, without much info about LG UX 10 Android 11 update or a proper roadmap, it is still not clear about when the LG users should expect the Android 11 update. But if we are allowed to take a wild guess, the updates will not hit any of the eligible phones, before Q2 2021. Seeing the past trends, this is what one can expect from LG. We will bring more information once LG releases more information about the Android 11 update or LG phones.
In the meantime, if you liked this content and want to read more content, for more such awesome coverage, you can head over to our check out our Windows Guides, Gaming Guides, Social Media Guides, iPhone, and Android Guides to read more. Make sure to subscribe to our YouTube Channel for awesome videos related to Android, iOS, and Gaming. So, until the next post…Cheers!