In terms of sound quality and latency, the Logitech G930 is a good gaming headphone. With programmable buttons that give them a lot more customization options than other gaming headsets, they're fairly well built and have a decent microphone that filters out a lot of noise.
However, although the headphone sounds much better than their previous version, they still it has many flaws that bother the users and make them feel like they invested in the wrong product. Yes, they are complaining that the Logitech G930 Headset Mic is Not Working. That's why our team gathered some fixes that will surely help you resolve this type of error. Thus, you must have to make sure to perform the needy fixes that will fix this kind of error.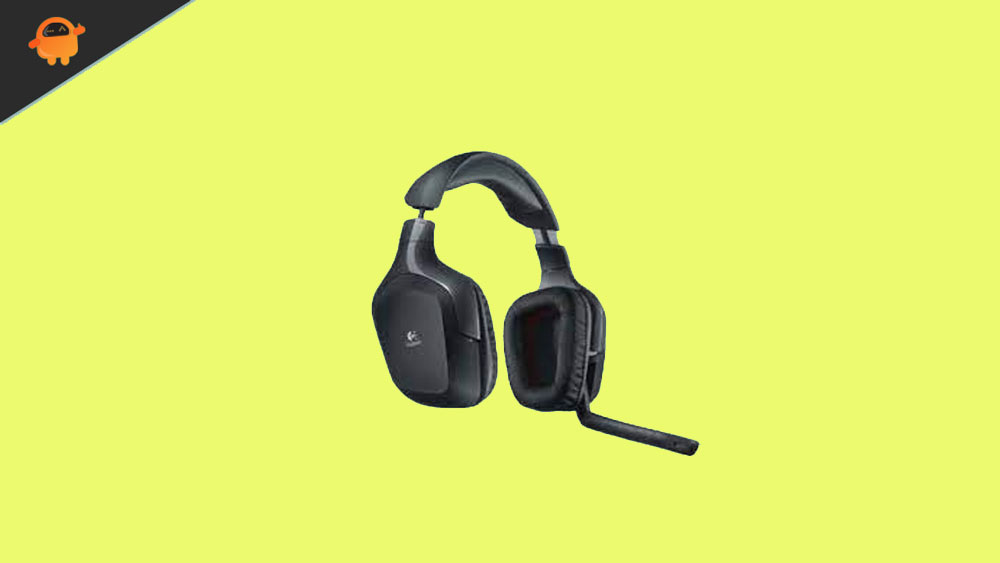 How To Fix Logitech G930 Headset Mic Not Working
Here are some tricks you can use to resolve the Logitech G930 headset mic not working issue. Hence, follow them and make sure to check if these fixes help you resolve the error or not. So, let's get started:
Fix 1: Connect It Properly
It might be a good idea to start by reconnecting your Logitech G930 headphones, as it is possible that your device isn't reading the headset properly due to a random glitch. Therefore, the not working issue is automatically solved when you unplug and replug your headset.
Fix 2: Reboot Your Device
It is better to once again unplug your headset and then power cycle your PC if you tried unplugging and replugging the headset, and it didn't work. If you fail to reboot your PC after plugging in the headphones, do not plug them in yet. As soon as you have finished the above steps, your headset will begin working with your PC once again as the device software now recognizes it.
Fix 3: Allow Access to Your Headset Microphone
There is a possibility that you muted the speakers in the past and forgot to enable them in Windows. For this reason, you need to make sure that you unmute yourself on your computer. You can do this by following these steps:
Open Windows Settings and go to the

System

tab.

Afterward, open the

Sound

section.

Then, go to the

Input

section and check if the

Microphone

slider is set to full.
Fix 4: Update System OS
A computer's performance is affected by an older operating system. The operating system manages all processes, including background processes, so you might not use certain applications or hardware processes, but they negatively affect your computer.
Because your operating system isn't updated, your device may be incompatible with the Logitech G930. You can determine whether your device is ready for a Windows update by following these steps:
Select Settings to see whether updates are available for your Windows device.

After that, on the left side of the settings page, you will see a list of options.

The last option is Windows Update. Click it.

You can now manually update Windows by clicking on Check for updates on the right pane.
Fix 5: Update Your Audio Drivers
Check if the audio driver on your device has been updated. Well, we have noticed that in many cases, the minor issue gets automatically resolved when the user updates their Audio driver. Wouldn't it be the same this time around? Therefore, you must follow these steps to see if your audio driver has been updated:
Right-click the Windows icon on the desktop.

From the list that pops up, select Device Manager.

After that, locate the Audio inputs and outputs tab and click it.

Right-click on the manufacturer name of your audio device and select Update Driver.
You must wait for the process to finish after you have followed the instructions on your screen. The Logitech G930 mic not working issue gets automatically resolved once your audio driver is updated.
Fix 6: Check If The Cable Is Damaged
Are you sure there are no issues with your headphones cable, such as cuts, damage, or wear and tear? Then, you must check your Logitech G930 cable properly and see if any damage has occurred, and your only alternative is to buy a new one.
Fix 7: Check For Dirt and Debris
The 3.5mm jack on your PC may have dirt or debris which is causing this issue. It is therefore recommended that you blow air on it to remove it.
To clear the jack, we do not recommend using a toothpick or sharp object since you may damage the pins underneath. Once you've completed the cleaning, reconnect the Logitech G930 and check if the issue gets resolved or not.
Fix 8: Troubleshoot Hardware Issues
If none of the above-listed solutions work for the Logitech G930 headphone microphone. This will locate the problem and automatically fix it when you run the Windows Troubleshooter. For those unfamiliar with how the troubleshooter works, here are the steps you'll need to follow:
Choosing Troubleshoot Sound Problems from the right-click menu of the sound/speaker icon located at your taskbar.

Next, you can select your headphones.

You will be prompted to open audio enhancements if the option is presented. Click No to avoid them.
Fix 9: Contact The Logitech
It's possible none of the solutions above will resolve your issue since the issue could be caused by something else. It is advisable to contact Logitech G930 if your speakers are under warranty. Therefore, you can claim your warranty by contacting Logitech's official support team through the given link.
Then, based on your location, they will arrange a pickup date and then deliver the headset to your doorstep after it has been repaired or replaced. This means that you don't need to travel for it. Before you do so, read the terms and conditions for warranty claims.
So, that's all on fixing the Logitech G930 mic not working on the PC issue. This guide has discussed several methods of troubleshooting. We hope you found them helpful. In the case you have any questions for us or any suggestions, please let us know by commenting below.