This game is so incredible. The interactions between the team are priceless, the battles are fun and challenging at times, and it just keeps getting better and better as you play more. It has a lot of replay value because of all the different dialogue choices and even some choices that seem to change how the story unfolds, although I'll have to finish my second play through to see how much it really changes things.
But, Marvel's fans are getting disappointed because, from the last update, the game sometimes seems to be stuck on the loading screen. So, it is obvious that why they are getting furious about this error. But, now you do not need to worry about it as we found some fixes to this. So, let's take a look at them.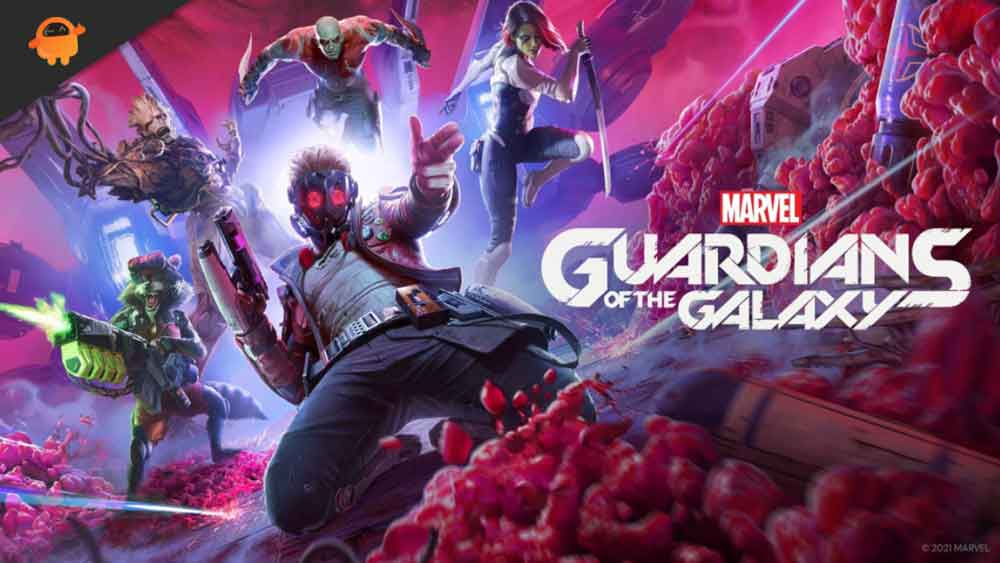 How To Fix Marvel's Guardians of the Galaxy Stuck on Loading Screen
Generally, we found that this type of issue is caused due to our GPU as it is not able to give you high performance while gaming. So, is there any fix available for this? Well, of course, there are a few fixes available that you can try. So, let's take a look at them.
Fix 1: Reboot Your PC
This is the first-ever fix that you can try to fix any kind of issue. So, you can simply reboot your system as you can normally do because there is no rule on how to reboot it. Then, once you have successfully rebooted your PC, simply run the game and check if it is now loading successfully or not.
Fix 2: Run as Administrator
If just by rebooting your system, then you can try to launch the game with admin rights. So, in case you are not familiar with this, then follow the instruction given below to run your game using admin privileges:
First of all, hover over to the desktop and right-click on the

.exe

file of Marvel Guardians of the Galaxy.

After that, from the opened drop-down menu, select the

Run as Administrator

.

That's it. Now, your game will run with admin rights, and most probably, the stuck on loading screen will get fixed.
Fix 3: Check if the Servers are Working
You need to check if the servers are working properly or not. So, to check this, you can simply hover over to their official Twitter handle because they always keep everything updated. In addition, you can also check out the down detector to look if there are other players who reported the same issue.
Also Read: Fix: Marvel's Guardians of the Galaxy Crashing on PS4, PS5, or Xbox Consoles
Fix 4: Check For Update
Did you check if there is a new patch update available for your game? If not, then check for the update. You can simply open your Steam client and navigate to the library section. Then, locate your game and check if any update is available or not. However, to cross-check, you can simply open your browser and hover to the Marvel's Guardian of the Galaxy official website and match the new version with the version you have installed on your PC.
Fix 5: Verify Game File Integrity
To verify the game file integrity, you can simply follow the steps given below:
Firstly, open the

Steam Client

and hover to the

Library

.

Then, locate and right-click on

Marvel's Guardians of The Galaxy

.

After that, select the

Properties

. Then, go to

Local Files

.

Finally, hit the

Verify Integrity of Game Files

and wait for the process to be finished.
Fix 6: Reinstall the Game
In case you have noticed that nothing helped you fix if the Marvel's Guardian of the Galaxy stuck on the loading screen. Then, you have an option left to fix this issue. Yes, you can simply reinstall the game. But don't forget to uninstall the already installed one. Once you can reinstall the game, simply reboot your system and run the game again to check if the issue gets fixed or not.
So, these were some fixes that you need to try to fix if Marvel's Guardian of the Galaxy is stuck on the loading screen. We are hoping that you find this article helpful. Furthermore, you can also mention us in the comment section in case you are still facing the same error.