Microsoft Flight Simulator is an old game from Microsoft. The game was launched roughly 14 years ago for the first time, and still, people have a massive craze for this game. However, many people have complained about Microsoft Flight Simulator stuttering, lags, or freezing issues from time to time. In this article, we will also address those issues and discuss some troubleshooting methods.
Microsoft Flight Simulator is available on PC and Xbox series X/S, so you can enjoy the flying experience if you have these devices. Compared to Xbox, the PC version does face minor issues from time to time. These can range from simple frame dropping, stuttering, game lag, or game freezing problems. Usually, such problems are caused due to poor system configuration or technical glitches.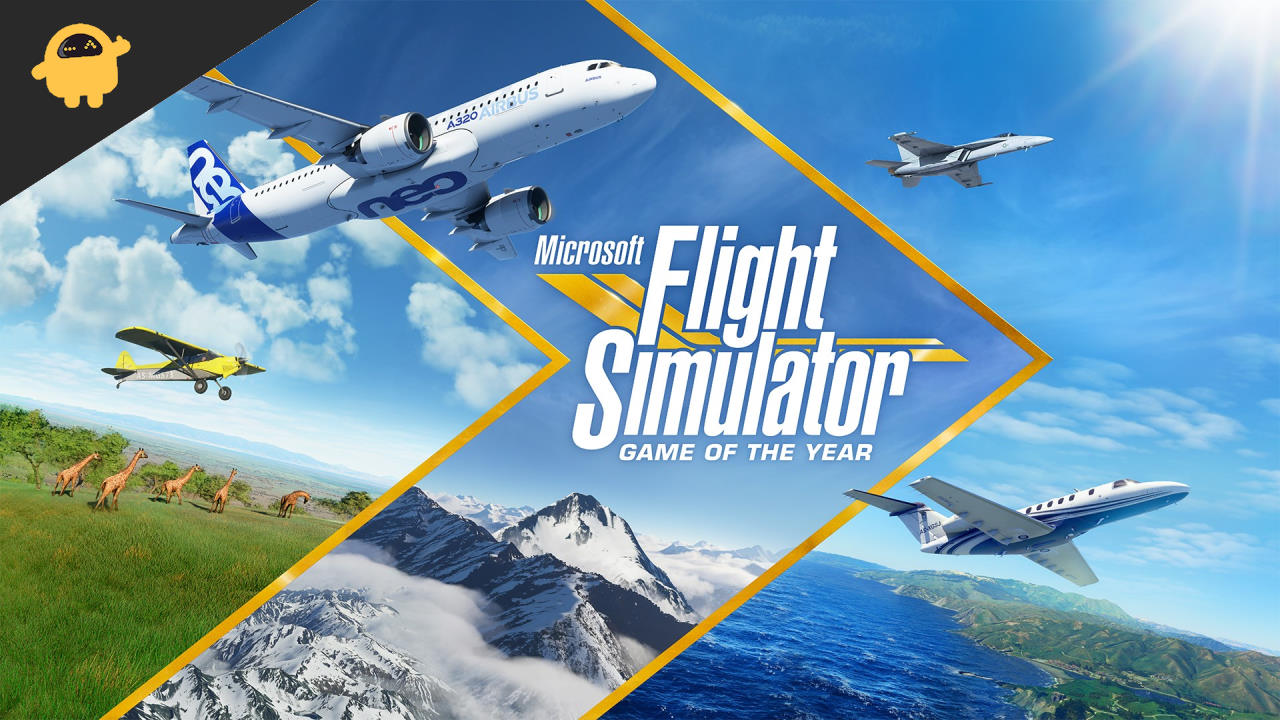 Fix: Microsoft Flight Simulator Stuttering, Lags, or Freezing on PC and Xbox Series X/S
Before going further, the first thing you need to do is check if your Internet connection is fast enough or not. A weak Internet connection might make your game laggy or slow, and this might be your case. If your Internet is fast enough you can move on to these fixes.
Method 1: Check Game Specifications
As the game contains very high graphics, and you need perfect specs in your PC to run it smoothly. So please cross-check your specs with the required specs of the game.
Minimum Requirements
OS: Windows 10
Processor: Intel i5-4460 or AMD Ryzen 3 1200 and above
RAM: 8 GB
Graphics: NVIDIA GTX 770 | AMD Radeon RX 570
Storage: 150 GB of available space
If your PC specs are on par with the recommended specs or minimum requirements of the game, and you are still facing lags, shuttering, or freezing of the game on your PC, you need to perform some fix instead of getting worried.
Method 2: Check your CPU uses
The first thing to do is to check the CPU uses of your PC. Your CPU can not load everything at once as it even has some limitations.
Press Alt+Ctrl+Del simultaneously
A task manager will pop up. Click on the CPU used above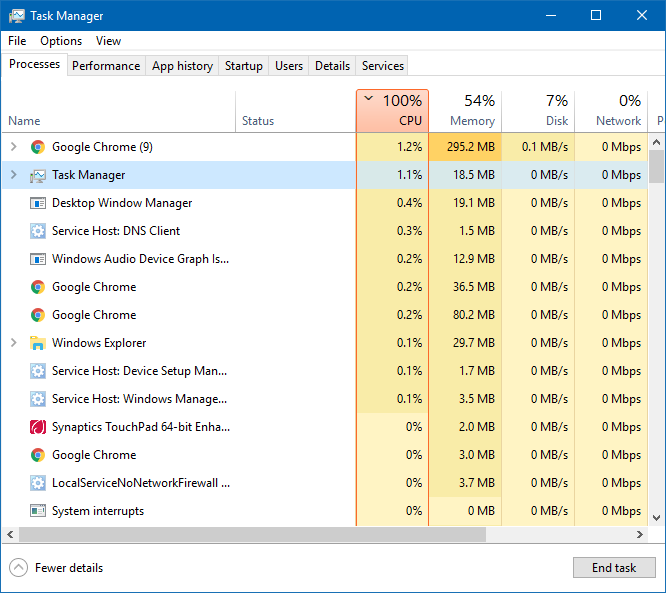 You will see the list of all the running applications on your CPU, Right click on the running application and click End button.
Method 3: Update the Graphics driver
When the new version of the game is released the graphics card manufacturer releases new updates to match the game's graphics. Your flight Simulator game might need some new version of graphics card drivers, and that is why it is lagging in the gameplay.
Type "Device Manager" into the Start menu after clicking on it.
Look for a graphic card-related entry in the list.
Double-click the entry for the graphics card.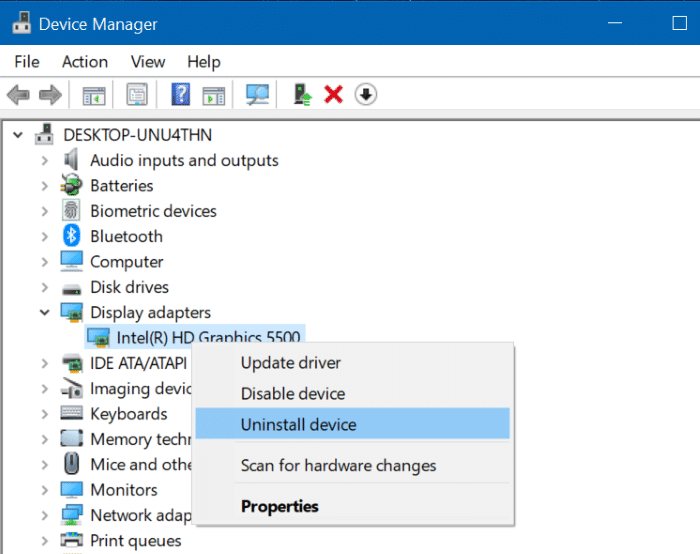 Pick Update Driver from the menu.
Choose "automatic search"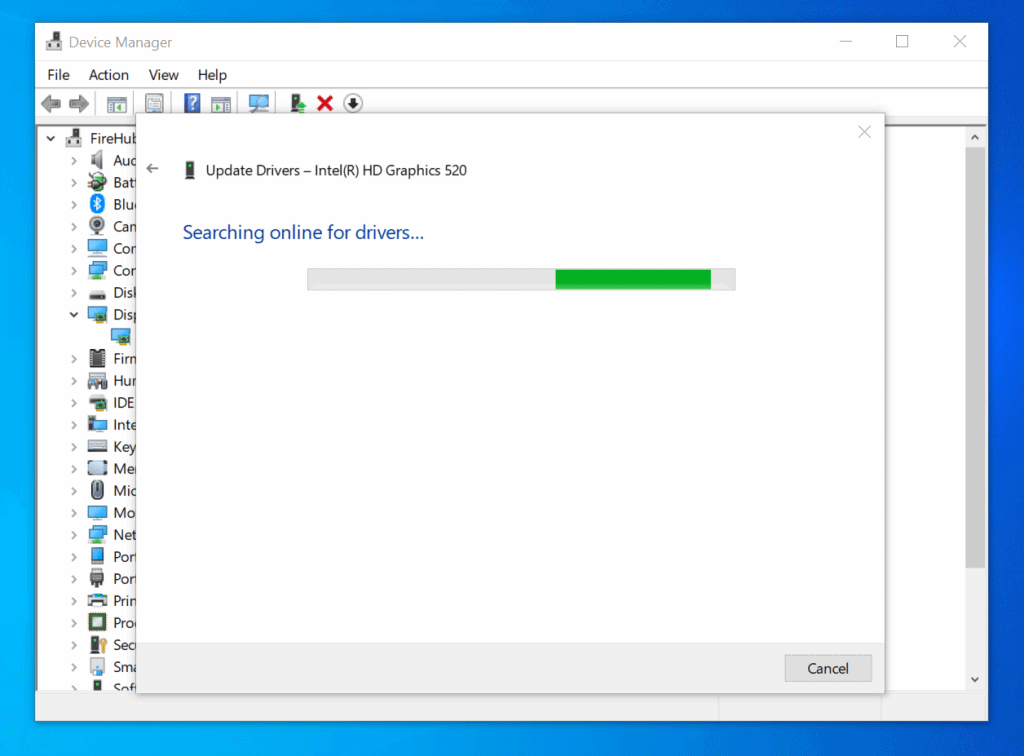 You can update your driver by following the directions on the screen.
Method 4: Check if the game mode is turned ON
Windows has a specific game mode that optimizes your windows application to give you the best gaming experience. But in some cases, the game mode doesn't work as it confuses some files of the game as irrelevant. The best possible way to find out this is by turning off the game mode.
Go to settings and search for gaming
Turn off the game bar saying "Record the background while I'm playing a game"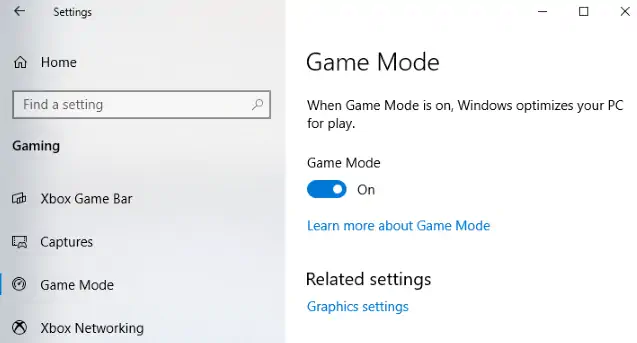 Now turn off the capture tabby following on-screen instructions
Turn off Game mode
Method 5: Disable Full screen and High DPI for games on windows
Windows has given you an extra feature to let you play your game in full screen and in high DPI(Dots per inch) to give you high-resolution gameplay, but it is reported to cause you problems while gaming so better to disable this.
Search for the game installation.
Right-click the game's.exe file, select Properties, and then hit the Compatibility tab.
Toggle the "Disable Full-Screen Optimizations" tab.
Click the "Change high DPI settings" option to continue.
Select "Application" from the drop-down menu and check the box next to "Override high DPI scaling behavior" to save your settings
Method 6: Change graphic card settings
You might need to adjust your graphics card settings to accommodate some games because they require very high graphics. For various cards, different settings may apply to the graphics card. By changing these settings, you can modify the graphics card according to the requirements.
NVIDIA users
Launch the Nvidia Control Panel on your desktop with a right-click, then select Nvidia Control Panel.
Click Manage 3D Settings > Program Settings.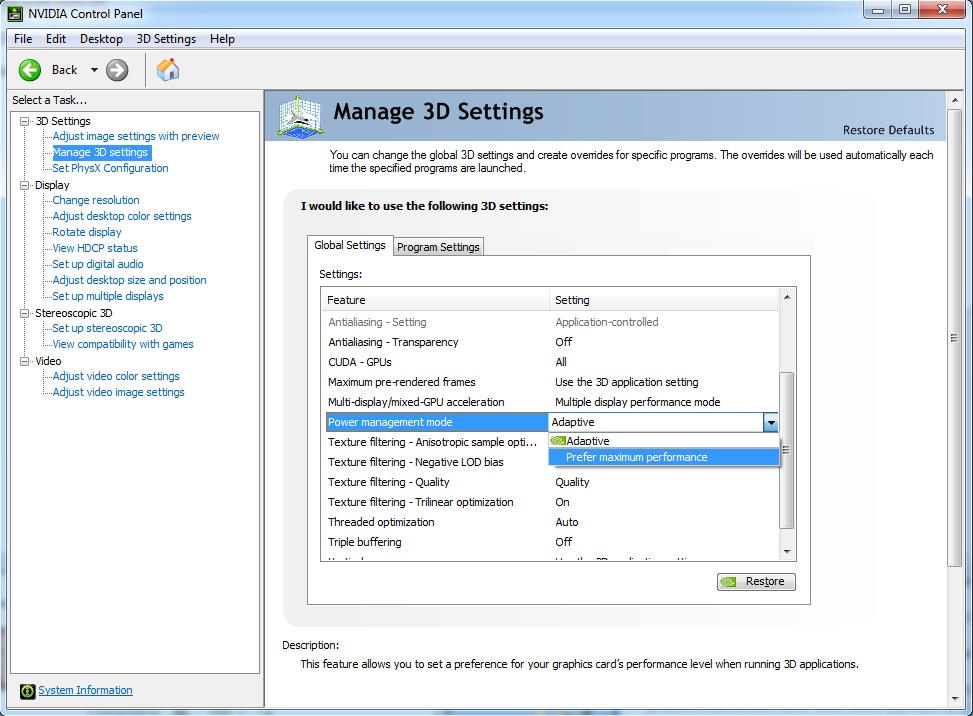 If the game isn't already there, look for "Flight Simulator" and manually add it. Make these adjustments now:
change Monitor Tech to G-Sync (If it is available)
Set Maximum Pre-rendered frames to 2
Now, turn On Threaded optimization
Power Management: Prefer Maximum Performance
In the Texture Filtering go to Quality and select Performance
AMD users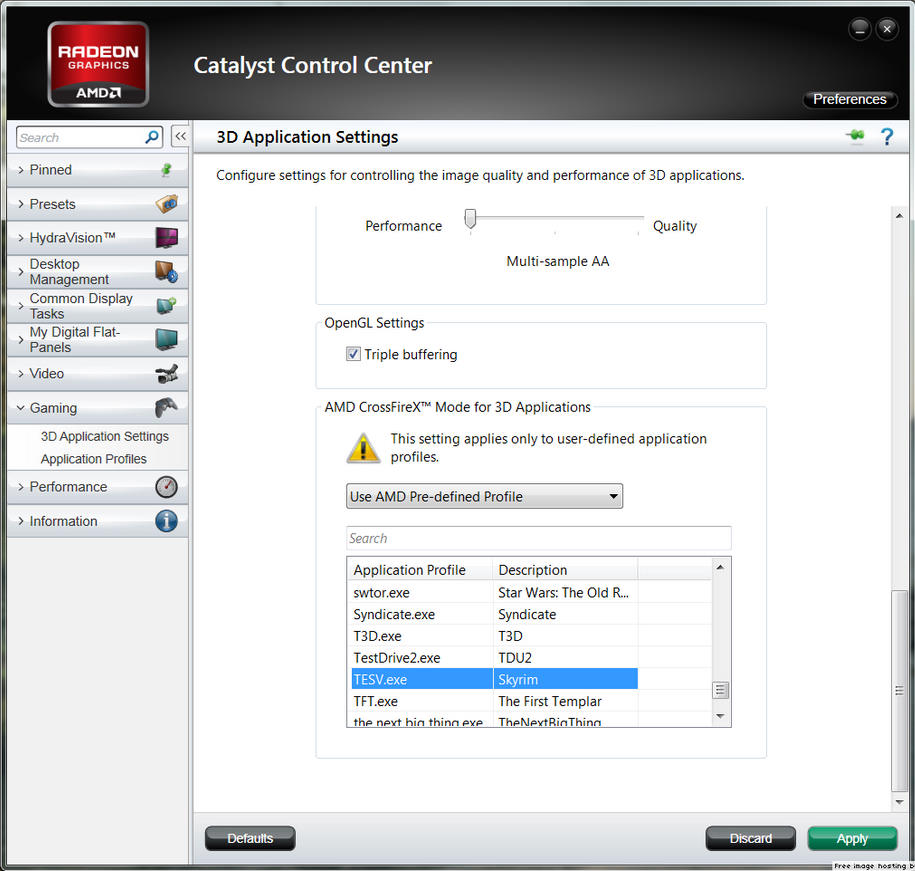 For Anti-Aliasing Mode use recommended Application settings
Change Anti-aliasing Method to Multisampling
Turn off Morphological Filtering
Use application settings Anisotropic Filtering Mode
Make Texture Filtering Quality to Performance
Turn On Surface Format Optimization
Put Wait for V-sync to off
Turn off OpenGL Triple Buffering
Put Shader Cache to AMD optimized
put Tesselation Mode on Override application settings
Turn off Maximum Tesselation Level
Change GPU Workload to Graphics
Turn off Chill
Disable Frame Rate Target Control
XBOX Users
In the Xbox series X/S there are reports that the Microsoft Flight Simulator is lagging in the game, some people are facing graphics issues while playing over certain maps. One of the users wrote on the game support firm
"I'm having the worst experience yet on my Series X frame drops, stuttering, extremely long loading times, crashing, and to top it all, freezing my Xbox so I had to turn it off from its button then to my surprise, it got deleted itself…could this game be more terrible?"
If you have also faced these kinds of issues with the game you can follow these steps to fix your Flight Simulator.
Method 7: Change Graphics Settings
The Xbox X/S offers two graphics modes to the players while playing the game. The first one is for the higher frame rate while the second mode is for the high resolution, try switching alternatively to see if this fixes your shuttering of the Flight Simulator game.
Press Xbox Button
Select profile and system in the guide
Open settings and move on to general
Select TV and display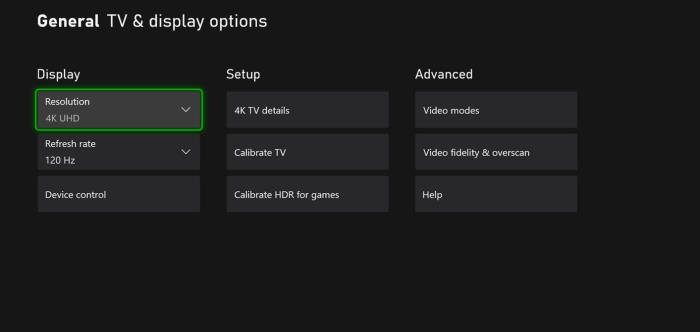 Now, Select refresh rate and select 120 Hz.
Method 8: Restart your Xbox X/S
If the graphics settings change did not help, try restarting the Xbox. A quick restart fixes all the minor troubles the console might be facing and gives it a fresh new start.
Press Xbox button
Select profile and system and then select settings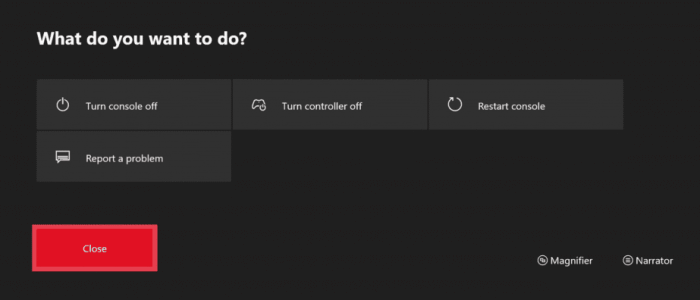 Now select general and in the power mode and start
Select Restart
Method 9: Cool down your Xbox
Your game will start lagging or shuttering if your console gets hot. The Xbox X and S series uses fans to keep itself cool for the performance. But playing high graphics games like Flight Simulator can make it hot.
Remove any obstruction in front of the console fan
Turn off your console and give it time to get cooled
You can also use the cooling pad available in the
Method 10: Free Up Space for the Game
SSD makes your Xbox fast but it is of no use when it is almost full. Having completely full memory can make your game lag or fail at times. This might be your case. Here is how you can free up space in your Xbox X/S series.
Open your Xbox X/S series
Now open my apps and games
Now select the manage tabs and choose to free up space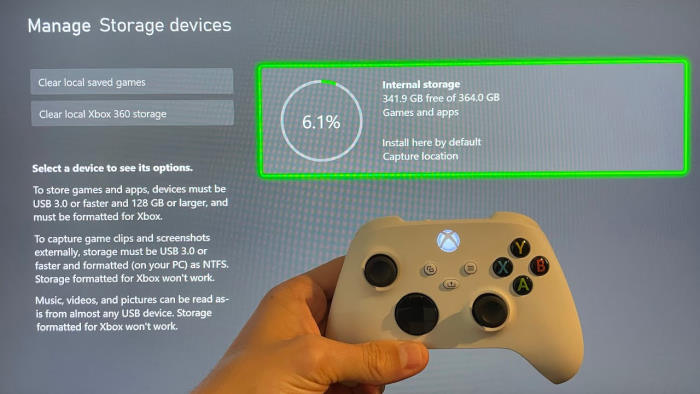 Select your unused game and uninstall it, you can select uninstall all if you want to make your Xbox space free
Method 11: Reinstall the Game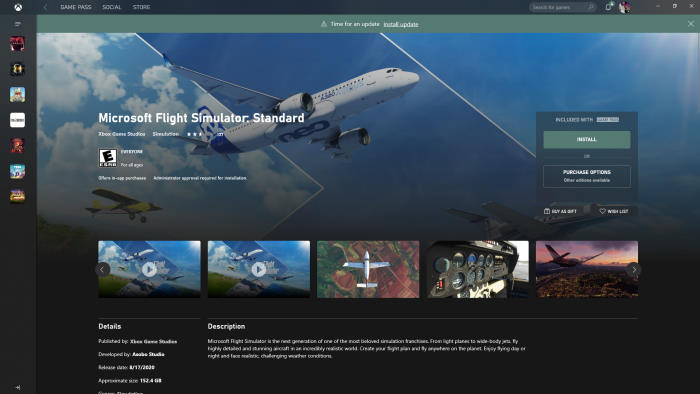 Suppose nothing has worked for you. You can try reinstalling the Flight Simulator game to see if it makes your gaming experience smooth. Reinstalling a game can remove all your gaming data, and you might have to start from the start.
Method 12: Upgrade your Monitor
A very rare case but there might be a chance that the lagging issue of the Flight Simulator is caused by the monitor you are using instead of the console. The game uses very high graphics; if you are on very high graphics and your monitor is very old, you should upgrade your monitor to newer technology. At Least an HD monitor might work for you.
Method 13: Try playing a different game
If you have tried all the steps and are still facing the stuttering issue with the flight Simulator game, then you should check your Xbox series X/S with other games. In case, the console behaves the same way as other games, then there might be a chance that your console is faulty and it needs to get serviced.
If other games work fine then your Flight Simulator is having some Compatibility problems with the console. You can try contacting customer support.
Conclusion
This brings us to the end of this guide for fixing Microsoft Flight Simulator stuttering, lags or freezing issues. Now, if all the issues are solved, you can spend your time playing games that can help you relax. You can be absolutely thrilled playing a game like Flight Simulator, which simulates a real flight. Your mood can be adversely impacted by the game's jitter or lag.