One of the most important components of an Android smartphone, and any smartphone at all is its camera, and for many people, the ultimate determinant in their choice of a smartphone would be its camera quality. That's why most OEMs try their best to include the best camera in the price range of a smartphone, but sometimes they neglect the software camera app, forgetting that it also plays an important role in the overall picture quality of a smartphone camera. Today, I'll show you how to install MIUI Stock Camera APK on any Android smartphone.
Xiaomi smartphones are one of the best in their respective categories in almost all departments, camera inclusive. Additionally, they all run on MIUI, Xiaomi's custom User Interface for its Android smartphones, and MIUI allows you to customize many default Android features, which is why it has become very popular today.
MIUI Stock Camera APK does not really offer a better picture quality than your default Android camera app, but for some Android smartphones whose camera apps have been poorly implemented, this APK will come in handy.
MIUI Stock Camera APK Features
The MIUI Stock Camera APK has a simple interface and is very easy to use and navigate around. That doesn't say it's lacking in features, though, as it allows you to switch to Manual mode and modify camera settings like ISO and White Balance while shooting photos.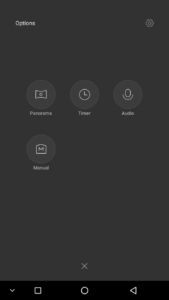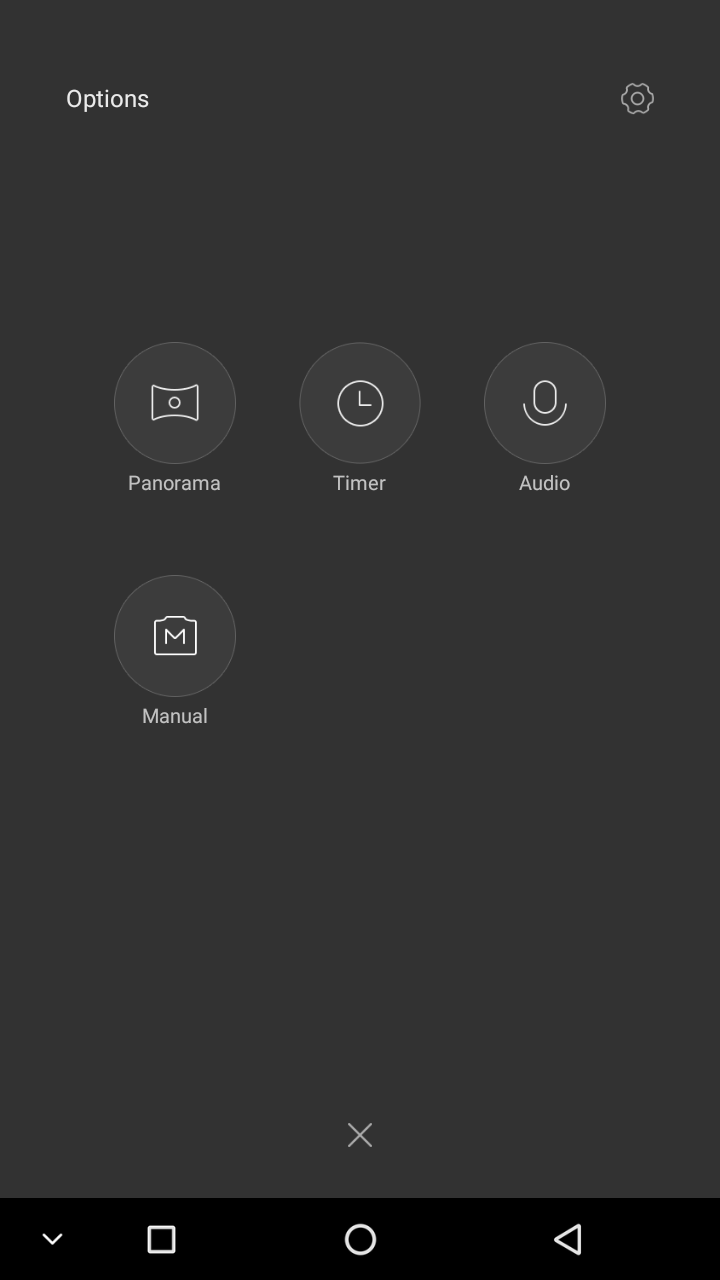 You can swipe up and down on the main app interface to increase and decrease the brightness of the picture, and you can tap on both the center and bottom of the app interface to take pictures. You can activate Panorama mode and add a countdown timer when shooting photos.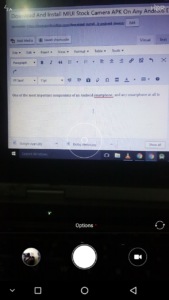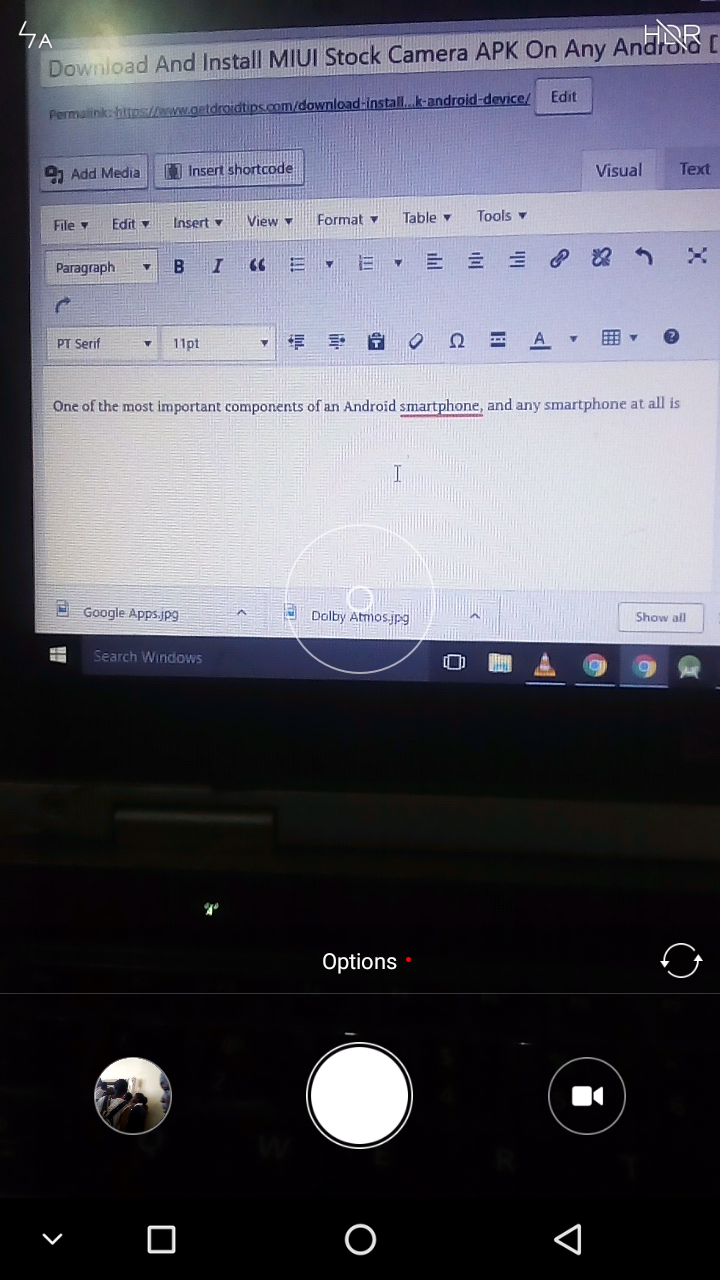 One feature of the MIUI Stock Camera app that I haven't seen on other smartphones is the ability to trigger photo shooting via audio. When the option is turned on, you can start taking photos just by saying something. However, this option can be triggered by any sound at all, so it's not really reliable.
Download MIUI Stock Camera APK
com.android.camerb.apk (File Size: 10.3MB) Download.
To install the app on your smartphone, download the APK file above, click on it and install as you would normally do to an Android app. You might have to turn on Unknown Sources in your phone's Security settings as it's not coming officially from the Google Play Store.