Childrens using smartphone or carrying a separate one with them, is quite a common thing. With everything from education, to contacts with friends and family members, everything is digital. In fact, the usage of smartphone is more than that of the PC among children. It is compact and children have easy access. Moreover, parents give their children smartphone to keep a check when they go out and their children can contact them in case of emergency.
However, with access to internet, children are also becoming victim of cyberbullying. This is the reason monitoring your child's activity texts and online activity is pretty important. In this post, we will give you all the information on how you can monitor your child's texts and online activities. This is a very important post for parents who wish to keep an eye on their children to keep them safe and away from cyberbullying and other online attacks. So, with that being said, let us get straight into the article itself: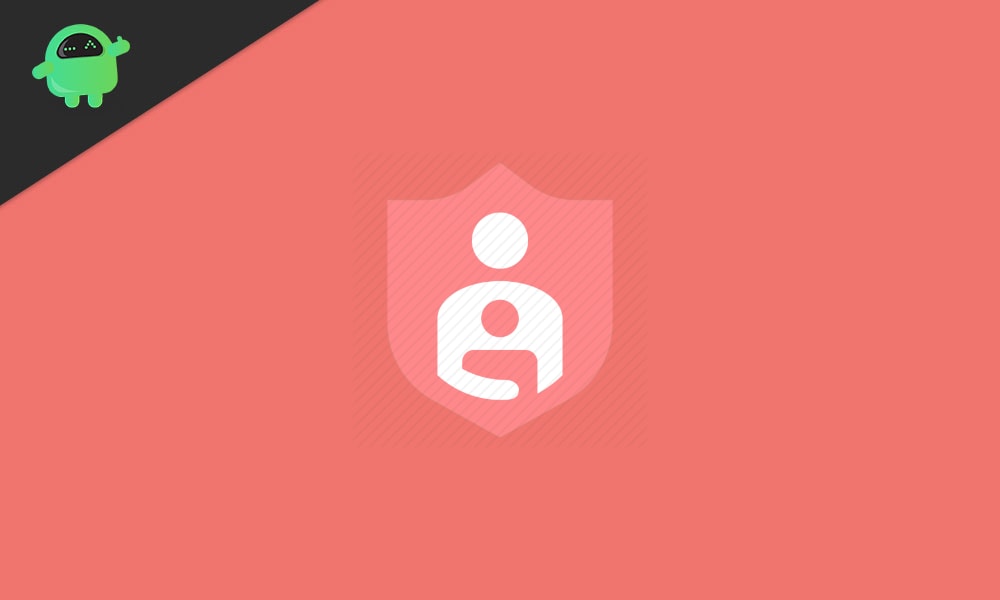 How to Monitor Your Child's Texts and Online Activity
Parents are aware of the modern day attacks which can hamper the morale of their children. Internet is just like a double-edged sword. You have plenty of advantages using internet like you can get information about everything that you can think off. In fact, all the major brands including education has shifted over to internet. However, the downside of this is that if the child is not careful, he/she could fall for cyberbullying, hackers, private information leak, phishing, scams, malware, etc. So, to avoid all these attacks, parents need to have an eye on what their children are doing when on the internet.
Here are some of the apps, that can help such parents who want to monitor their child's activities:
Spyic
Spyic app gives all the parental controls to the parents so that they can monitor their children's texts and online activities. This is a free app and can be easily setup to monitor child's activity. You can make use of this app to monitor text, calls, track live location, use keylogger to record all the input data like password and other information.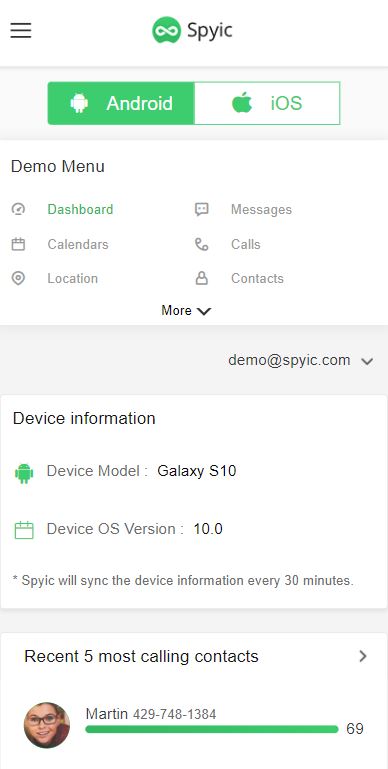 Moreover, Spyic ap can be used by the parents to know which app has been installed on the target phone and which app to block. You do not need a rooted or jail broken phone to use this app. Downside for the iOS users is that it does not support live location tracking. It supports iOS 8 or above and Android 4 or above.
Mobistealth
Another child monitoring app that the parents can make use of is the Mobistealth. Using this app, you can monitor SMS, calls, location, monitor apps like Snapchat, Facebook, WhatsApp and other messenger. The app is compatible with iOS, Android, Windows PC and macOS. Moreover, users do not need to have to jail break their iOS phone or root their Android devices in order for this to work.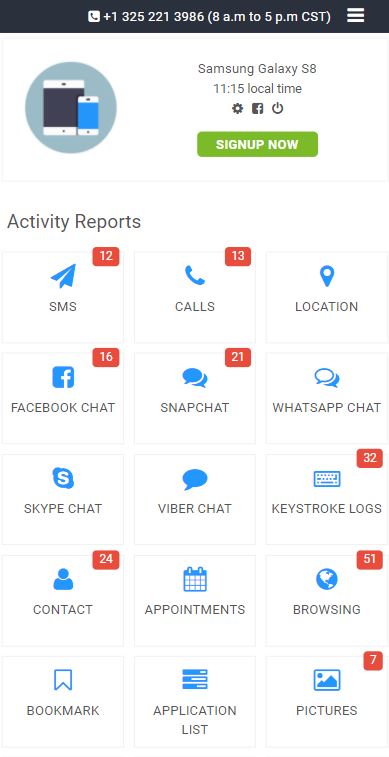 The Mobistealth app tracks all the activities of the targetted phone 24/7, which is 100% undetectable and tamper-proof. The app is pretty easy to use and setup. The cost for the Pro Android version starts at $59.99 while the Pro-X starts at $69.99 per month.
FlexiSpy
FlexiSpy is a pretty popular tracking application which the parents can use to monitor online activities of their children smartphones. You can monitor any Android or iOS device. FYI, many big companies also use this software to keep a track of the online activities of their employees. So, this one is a trusted software. You can record calls of the target, monitor installed applications and social media apps, manage internet usage, view media and much more.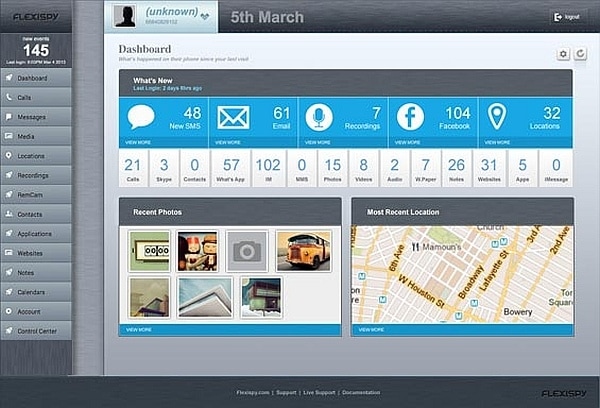 Besides, when the target device encounters any unusual activity, then it alerts the users. Good thing is that there is a free version of the app, with some basic functionalities available. And you can make use of this app to track more than one device. Thing to note is that the user interface is not that user friendly, and there is a learning curve attached to it. The pricing for Android and iOS starts at $29.95 for one month and goes up to $199 for 3 months.
Qustodio
Qustodio is one of the most used and leading monitoring software available for use by parents to keep a check on their children's online activities. There are many parents that are using this software to monitor their children, across the world. You can make use of Qustodio to block porn sites, apps and other harmful websites, track calls, messages and location.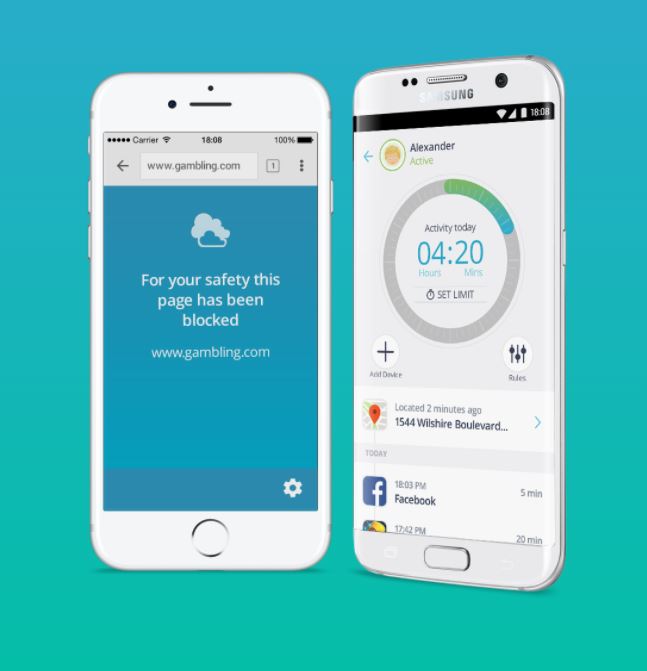 There is a free version of the app available that is meant for the users who would like to test it before buying the subscription. Qustodio can track multiple devices at a time. However, there are certain features like instant alerts which this software does not offer. The small plan starts at $54.95 per year, medium plan priced at $96.65 while the large plan is priced at $137.95 per year. It is compatible with iOS 9 or above and Android 4 or above.
SecureTeen
SecureTeen is another popular tracking application used by many parents across the globe to monitor their kids phone. Parents can literally keep an eagle's eye on all the online activities done by the children. You can use this app to block apps and websites, you wish you children to stay away from, you can lock and unlock the target device remotely, you can monitor text, social media message, and much more.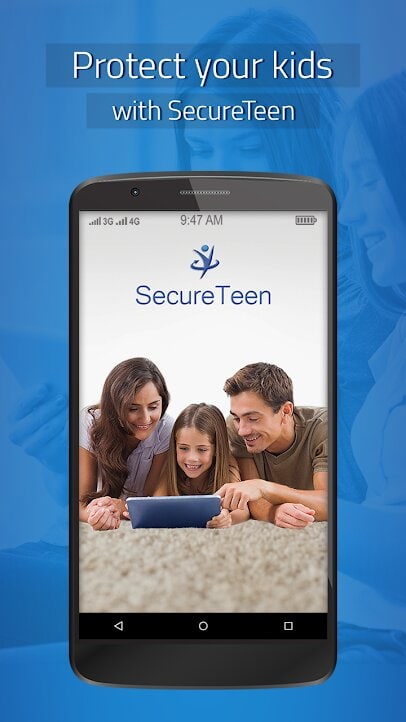 The app works in hidden mode and the installation is pretty easy. The user interface is also pretty easy. It is priced at $39.99 per year and runs on all iOS and Android models or versions. There is a free version of the app as well.
Wrap Up!
So, there you have it from my side in this post. Well, most of the parents believe that tracking and monitoring their children is the safest thing that they can do. But the most important decision is to not have them access to smartphones or such digital equiments that make them prone to online attacks. Only hand over smartphones and other gadgets to your children when they have a better understanding of what they are dealing with. And ultimately it is the trust between parents and children that will count in the long run.
In the meantime, if you liked this content and want to read more content, for more such awesome coverage, you can head over to our check out our Windows Guides, Gaming Guides, Social Media Guides, iPhone, and Android Guides to read more. Make sure to subscribe to our YouTube Channel for awesome videos related to Android, iOS, and Gaming. So, until the next post…Cheers!