The newly launched Samsung Galaxy F41 has some issues with the new firmware that was pushed out as an update. As a result of this firmware issue, some users are experiencing repeated reboot of the device. Without anybody even touching the device, the Samsung Galaxy F41 keeps restarting again and again on its own.
Not being able to use a new smartphone, and watching it restart again and again is worrisome. Here in this article, we will take a few fixes that you can try to fix the continuous reboot issue of your smartphone. If it is not a hardware issue, then one of the fixes mentioned below will work on the device. So without further ado, let's get into it.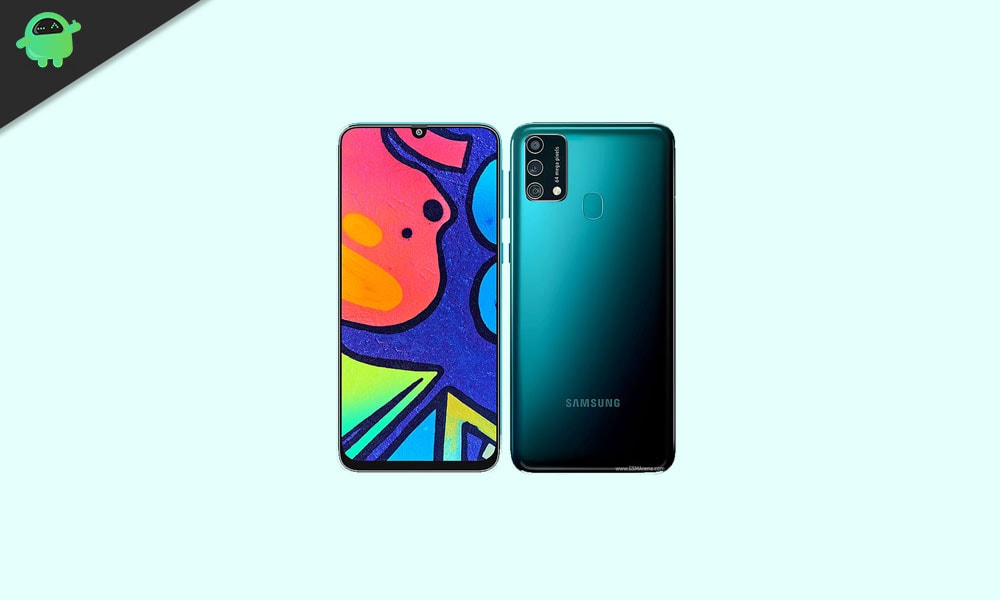 How to fix Samsung Galaxy F41 Keeps Rebooting issue?
All the fixes mentioned below are practical ways that could fix this issue.
Check the battery:
A smartphone restarting again and again on its own is a sign that the battery on the device is done. It's exhausted or damaged from regular usage. So the first thing to do when experiencing this continuous reboot issue is charging up the smartphone. Get the original charging adapter, charging cable right away, and connect it to a power socket. Now check whether the repeated reboot issue is fixed or not. If you notice your smartphone powering up normally with the charger plugged in, then it is the battery that is at fault. Get the smartphone to the nearest Samsung Care and get the battery replaced right away.
If you see the rebooting issue even with the charger plugged, it is a firmware issue or app compatibility issue.
Use the phone in safe mode:
Turn on your device's safe mode, and it will tell you if there is any third party application responsible for the continuous reboot issue or the firmware. To turn on Safe mode, press and hold the power button and the volume down button for a few seconds. When the power options show up on the screen, tap and hold power off option until it shows Safe mode. Then tap and Safe Mode and wait to see if the device boots up normally again.
If the device does boot up normally in safe mode, then definitely there is an application in your smartphone that is causing the continuous reboot issue. But if you are unable to boot the device in safe mode and it just keeps on restarting, then the problem is definitely with the firmware.
Uninstall incompatible applications:
If you were able to reboot your device normally in safe mode, then the reason behind the rebooting issue is a third-party application that is not compatible with the firmware. So if there is any new application installed on your phone, then uninstall it right away. Then check whether the reboot issue is gone or not by again booting up in the normal mode. If you still experience the reboot issue, then boot into safe mode again and then uninstall another application installed recently. Keep doing this on a repeat until the reboot issue is fixed, even when the smartphone is not in safe mode.
Factory reset:
If you have narrowed down the reason behind the rebooting issue as a firmware issue, then factory reset is the only solution you have. However, factory reset will mean clearing out everything on your phone. So if you do not have the crucial things in your smartphone backed up to the cloud or another device, then this is a step you should avoid. However, if you are okay with data sweep, go to Settings > General management > Reset. Then choose 'Factory data reset" followed by Reset and then finally Delete All. If you get a screen to enter a PIN or password, then do that, and your phone will be reset.
If you have recently tried to install a custom ROM in your Samsung Galaxy F41, and you are experiencing reboot issues after that, then you need to back to Samsung's OneUI. Sometimes there could be some complications with the installation of custom ROMs, which is enough to send a smartphone in a rebooting loop. So download the latest Samsung Galaxy f41 firmware and install it on to your smartphone. That should fix the issue.
So this is all about fixing the Samsung Galaxy F41 continuous rebooting issue. If you have any questions or queries about this guide, then comment down below, and we will get back to you. Also, be sure to check out our other articles on iPhone tips and tricks, Android tips and tricks, PC tips and tricks, and much more for more useful information.