Quite a few players have reported coming across the error code 727e66ac while trying to play NBA 2K20 and NBA 2K21 as well. This is basically a general error showing that the game has crashed. There could be a number of underlying causes prompting its appearance. The most likely of those are issues related to network connectivity. However, as of now, 2K Games considers it an unidentified error.
If you are one of those encountering this error code, you need not worry. In this fresh Guide, we will take you through a number of potential solutions and fixes to rectify the error code 727e66ac in NBA 2K20 and NBA 2K21.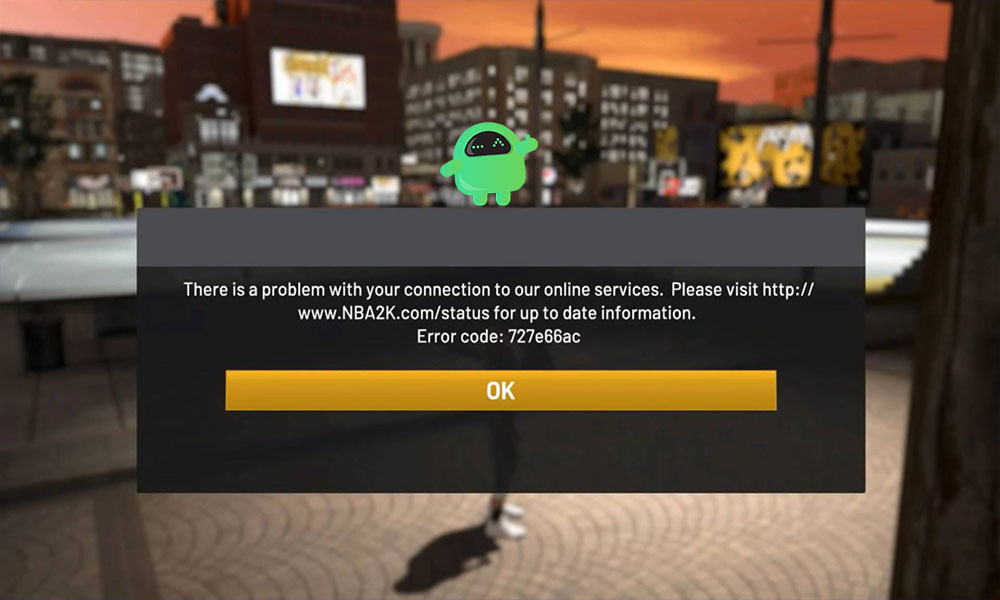 Fix for Error Code 727e66ac in NBA 2K20
Here are the fixes that will surely help you fix the NBA 2k20 error code 727e66ac. We recommend going through all the fixes accordingly.
Fix 1
You can try to create another player. When you do this, just skip the intro, and your new player should come up without any problem. Now go back to the main menu, and load up your original player. This should hopefully rectify the issue, and you will be able to play the game without encountering the error code 727e66ac.
Fix 2
If the above solution does not work, you can try to change your DNS to the settings given below.
Open DNS
Primary – 208.67.222.222
Secondary – 208.67.220.220
Google DNS
Primary – 8.8.8.8
Secondary – 8.8.4.4
Additional Solutions
If neither of the above two solutions manages to fix the error code, you can try out the other fixes given below:
You need to simply switch it off and then turn it back on. This has been reported to fix the error code for some users.
Check whether your game software is up to date
To do this, select your game at the PlayStation home screen and hit the Options button on your controller. Now choose "Check for Update" and proceed to install any updates that you see over there.
Check whether your PlayStation 4's system software is up to date as well
To do this, choose "Settings" at the top of your PlayStation's home screen. Select "System Software Update" and wait for the system updates to be installed, if any. Now restart your console, and check whether the error code has been resolved.
Try clearing your console's cache
In the case of PlayStation 4, hold down the PlayStation button on your controller and choose "Turn Off PS4". Wait for your console to get completely powered down; this will take around 10 to 20 seconds. Now reboot it and check if the error code has been resolved.
In the case of Xbox One, hit the Guide button on your controller. Now go to settings, choose "Restart Console" and choose Restart when asked. In case you are unable to access the Guide, or the system appears to have hanged up, hold down the Xbox button on the front of your console. Wait for around 10 seconds until it gets shut down. Now hit the Xbox button again to restart it.
We hope you will be able to resolve the error code 727e66ac in NBA 2K20 with the help of the fixes listed here. If you liked this, do remember to check our other Windows Guides, Gaming Guides, Social Media, iPhone Guides, and Android Guides to read more. If you have any questions or feedback, comment down with your name along with the email ID, and we will reply shortly. Also, subscribe to our YouTube Channel for awesome videos related to Android and Gaming. Thank you.