In 2023, No Man's Sky continues to captivate players with its vast universe, endless exploration, and, of course, the thrill of building bases on alien planets. No Man's Sky is a science fiction survival game set in an infinite procedurally generated universe where players have to explore planets with Flora and Fauna that are developed with procedures. Players are also engaged in surviving, combating trading, and most important – Base Building. Choose Base Building is very important to master the game, so today in this guide, we will share No Man's Sky Base Building Tips 2023.
Mastering the art of base building in No Man's Sky requires creativity, strategic planning, and a keen eye for design. If you are new to the game, you must have multiple confusion about the base building. Even if you know how to build a base, you should know a few tips so that you can get yourself going in the game. In this article, we are going to talk about the base-building tips of the No Man's Sky game. But Let's talk about the game first.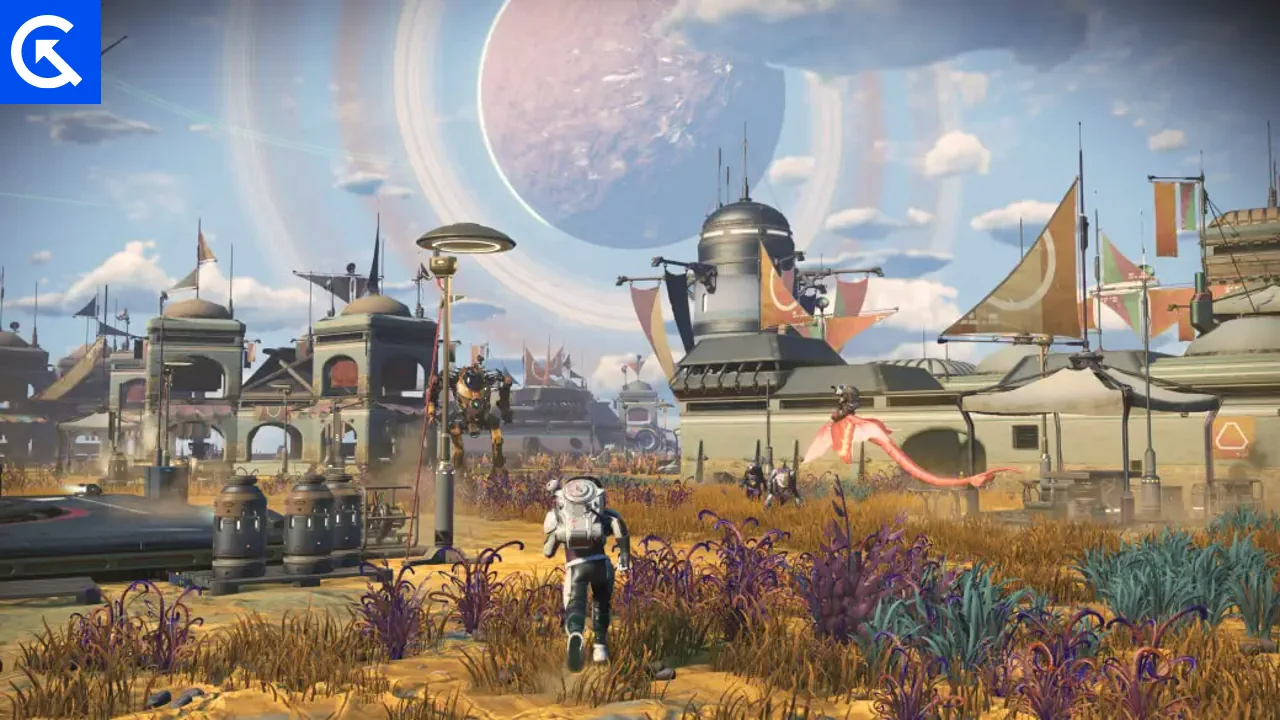 What is Base Building in No Man's Sky
If you are new to the game and you are still confused about the Base Building in No Man's Sky. Do not worry, here is everything you should know about the base building.
No Man's Sky base building is a core mechanic that allows the players to create safe places for themselves on other planets. The Base made by payers can use these Base for
Farming
Storage
Recharging Hazard Protection Shield
You can build as many bases as you like in the game, but you can save only 450 bases in one save. The great thing about these bases is you can build your bases anywhere on the Planet. The only restriction you will face is the nearby planetary settlements.
No Man's Sky revolves around its five pillars, Explorations, Survival, Combat, Trading, and Base Building. The game is developed & published by Hello Games. The game was released worldwide for the Playstation & Windows in August 2016 and later in July 2018, it was re-released for PS 5 and X-Box series.
No Man's Sky Base Building Tips 2023
No Man's Sky gives its players multiple options when it comes to building structures. In a Base, you can build a Village or a small house in your base. You can even build a Mansion in the base. But there are basic things you should know if you are looking to build a Base in the game.
Look for the Paradise Planet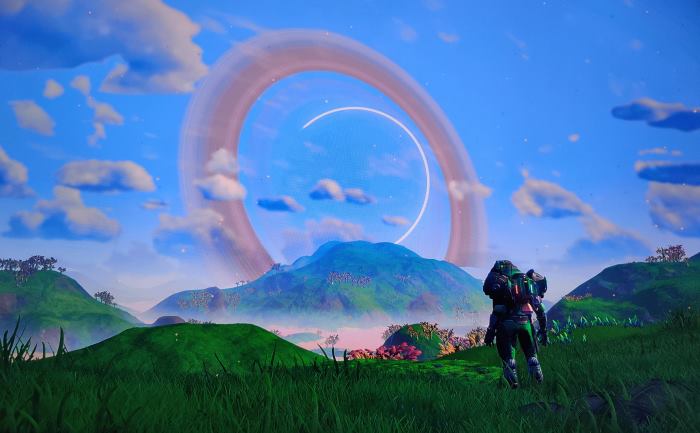 This should be your priority when you build a base in the game. The Paradise Planet will give you an ideal weather condition and that is too with the suitable flora and fauna. These planets do not have any sentinel activity.
The only thing you have to do is to navigate to your map and find any yellow-colored stars. Paradise Planet falls under the category of Lush Biome which means you have to look for a series of letters such as F and G in your Galaxy Map.
Find a Hotspot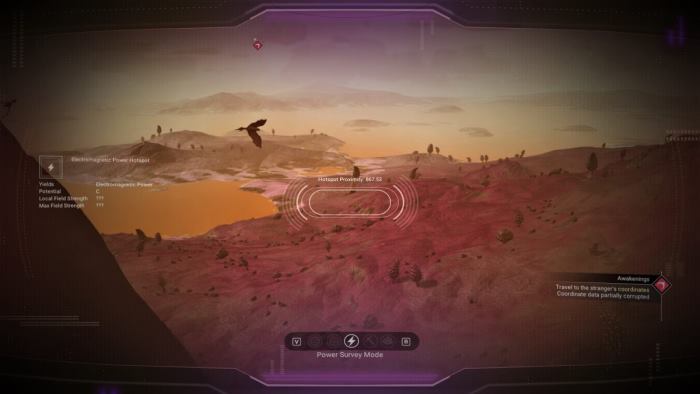 The Hotspot in No Man's Sky will grant you an infinite number amount of electricity that is very much necessary for your base. For building structures, lighting lamp power is mandatory. To find a hotspot, you need to open your Visor switch to power survey mode and look for the hotspot on the Paradise planet.
Once you found the hotspot of your choice, purchase the electrical generator and place it in the hotspot. YOu can stack multiple generators to increase the power output for your needs.
Develop a Wire Cloaking Unit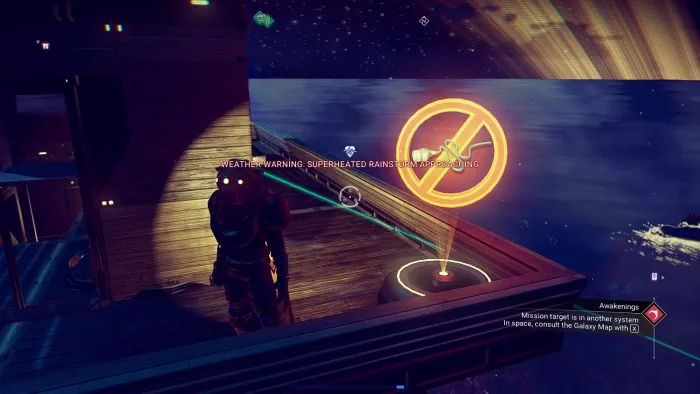 Once the hotspot has been created, you will see a lot of wires that are coming out and going here and there. These can get in the way of your perfectly created house or village and might destroy it.
That is why you need to develop a Wire Cloacking Unit. Each Cloaking unit requires one metal plating and 30 old with 40 Chromatic Metals. The Blueprint of the same can be found under the Industrial Modules section of the construction research Station.
Find a Neighbor Galaxy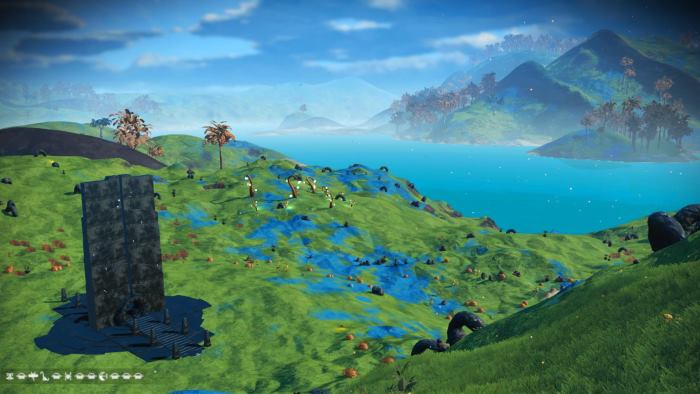 You have already found a paradise planet and a hotspot for your base but you will need numerous resources that you will need later on. If you want other resources you will need to go to the Galactic Terminals which is located with a space Station that sells all the necessary for life support and safety protection. You should always look for a system that has the highest number of planets that increases the chance of variation.
Make the Surface Flat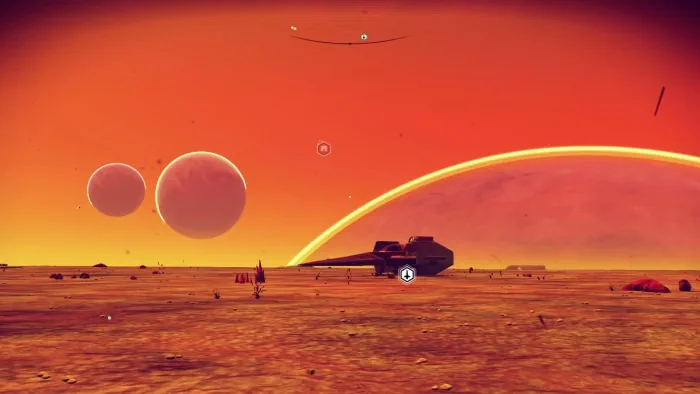 You are building a planet and you need to make the space around you flatter which will create more space around you. The flat surface will help you in creating a foundation. The game does allow you to have a flatter surface that allows you to add as many foundations and floors. You can also use the Terrain manipulator for your help.
Expert Talk: No Man's Sky Base Building Tips
The tips mentioned above are very useful when you are just starting your game. We have talked to some of the best players in the game and collected some tips that you could use to master the game.
Try to build your Base on multiple planets to make the resource gathering easier.
Try to build your base on the planets that do not have the hazardous weather
You should keep your base equipped with all the necessary items that other players can use during combat.
Build save points to manually save the game.
Use decorative items to make your room beautiful that serve a practical purpose.
You should have a storage unit with a stack of Oxyegen and Ferrite.
Conclusion
This brings us to the end of this guide for No Man's Sky Base Building Tips 2023. The above-given tips are very important when you are building the base for the first time and you have no idea what to do next. However, if you are someone who has already created a base in No Man's Sky, you can use the general tips that are applicable to everyone.