2016's No Man's Sky is one of the open-world survival craft video games set in space to explore new places and interact with new species across the universe. It's an infinite process of exploration, survival, combat, trading and base building. Hello Games has done a tremendous job by releasing this title which looks promising and the graphics are intensive. However, the game seems to have some issues or glitches that we can't deny. Meanwhile, some players face No Man's Sky No Connection to Matchmaking Services.
We're expecting that with each new patch update, Hello Games trying to improve most of the bugs or issues. However, sometimes a couple of updates might trouble several players in terms of the server connectivity or matchmaking services etc. As more and more players are encountering the "No connection to matchmaking services" error quite often, it's obvious that players become unable from joining the multiplayer sessions online in No Man's Sky.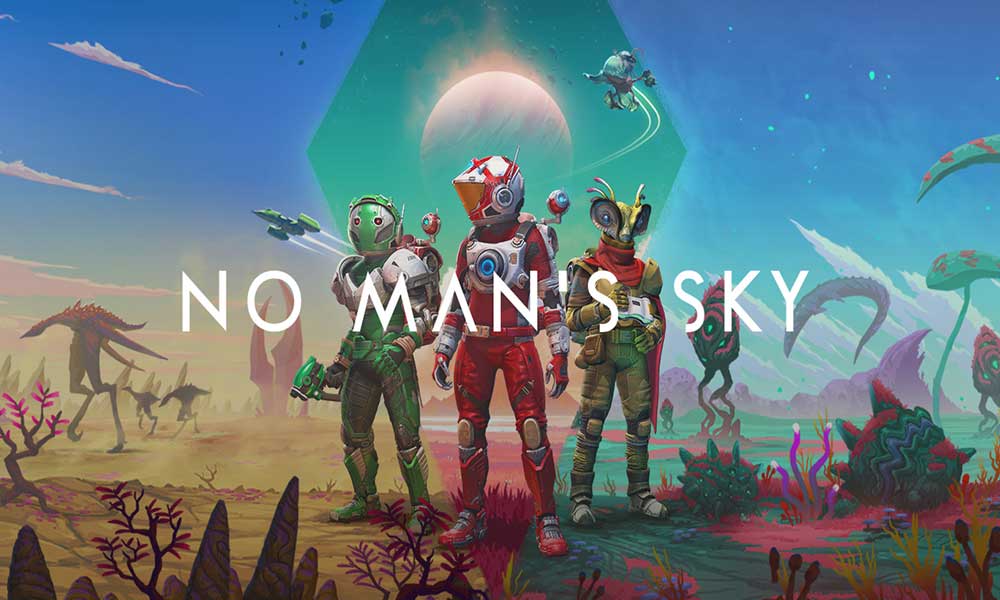 Fix: No Man's Sky No Connection to Matchmaking Services
We're not sure whether the game developers have recognized and acknowledged this issue or not, it's something related to the server end. Therefore, developers should investigate this issue and try fixing it asap. Meanwhile, we've shared with you a couple of potential workarounds that should come in handy. Make sure to follow all methods one by one until the problem gets fixed. So, without wasting any more time, let's jump into it.
1. Run the Game as admin
Before going into any other workaround, make sure to run the No Man's Sky game as an administrator on the PC to allow the user account control privilege.
Go to the installed No Man's Sky game directory.
Right-click on the application file on your PC.
Click on Properties > Click on the Compatibility tab.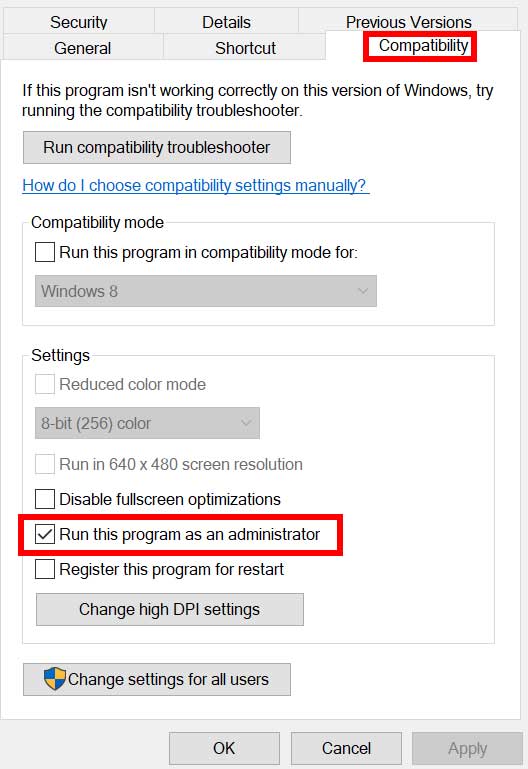 Click on the Run this program as an administrator box to enable it.
Once done, click on Apply and then OK to save changes.
Then run the game to check if the problem persists or not.
2. Cross-Check the Internet Connection
You should also try checking out the internet connection at your end to ensure there is no issue with a poor or unstable network. If the internet connection isn't working well then ensure to switch the wired network to wireless (Wi-Fi) or vice versa. Otherwise, you can try performing the power cycle method on a Wi-Fi router to refresh the connectivity. Just turn off the Wi-Fi router and unplug the power cable then wait for a couple of minutes and reconnect the power cable.
3. Check No Man's Sky Server Status
The chances are high that somehow your No Man's Sky game servers are either down or having a maintenance process at the moment when you trying to get into the multiplayer mode. It's highly recommended to check out the No Man's Sky Server Status by visiting the third-party DownDetector webpage. At the time of writing this article, we're seeing that there are so many reports regarding the server connectivity issue.
If you're also facing the same issue, then wait for at least a couple of hours and try again. You can also follow the official @hellogames Twitter handle to get all the latest updates and info in real time.
4. Update No Man's Sky
Mostly an outdated game patch version may trigger multiple potential issues with the game launching or matchmaking. You should install the latest update to make the game compatible with fewer bugs whatsoever. To do that:
Open the Steam client > Go to Library.
Click on No Man's Sky from the list of installed games on the left pane.
Now, the client will automatically search for the available update.
If there is an update available, you'll see the Update option.
Just click on it and wait for a couple of minutes until the game update completes. [Depends on the storage space and internet connectivity]
Once done, make sure to close the Steam client.
Finally, reboot your PC to apply changes.
5. Verify and Repair Game Files
Sometimes missing or corrupted game files on the PC eventually conflicts with the game matchmaking or launching issues. It'll not always notify you that the installed game files are corrupted or missing. But it's better to perform repairing game files on the PC. To do so:
Launch the Steam client > Click on Library.
Right-click on No Man's Sky from the list of installed games.
Now, click on Properties > Go to Local Files.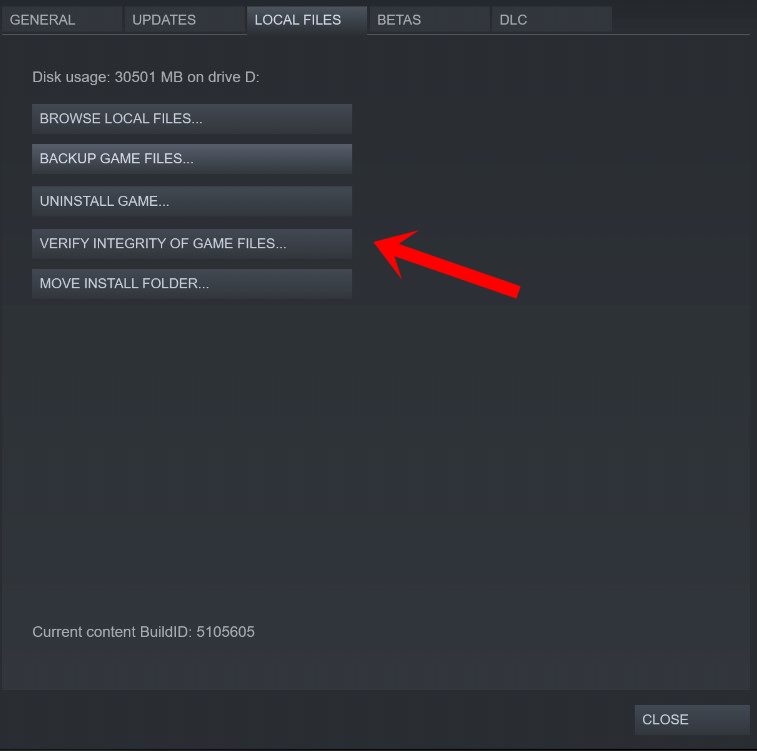 Click on Verify Integrity of Game Files.
You'll have to wait for the process until it gets completed.
Once done, just restart your computer.
6. Whitelist No Man's Sky in Firewall and Antivirus
You can try whitelisting the No Man's Sky program in the Windows Firewall protection by following the steps below to avoid multiplayer connectivity issues in most scenarios.
Open the Start menu > Search for Control Panel and open it.
Go to Systems and Security > Open Windows Firewall.
Select Allow an app or feature through Windows Firewall.
Now, click on Change settings > Select Allow another app.
Select Browse > Click to select No Man's Sky.
Click on Add and make sure to save changes.
You should perform the steps below to manually add No Man's Sky as an exception in the antivirus settings.
Press the Win+I keys to open Windows Settings.
Go to Privacy and Security > Click on Windows Security.
Click on Virus and threat protection > Select Manage ransomware protection.
Select Allow an app through Controlled folder access > Click Add an allowed app.
Click on Browse all apps > Select No Man's Sky.
Click on Open to save changes.
7. Contact Hello Games Support
If none of the methods worked for you then you should contact Hello Games Support for additional assistance. Make sure to submit the support ticket so that developers can deeply investigate this issue and try fixing server-side problems quickly.
That's it, guys. We assume this guide was helpful to you. For further queries, you can comment below.