Notification LEDs are small yet very important part of any smartphone. However, many of the smartphones launched recently have ditched the notification LED. For example, the mighty popular OnePlus 7 and 7 Pro smartphone are great in specs but lack the notification LED. Notification LED allows the smartphone user to know whether any notification has arrived on his smartphone or not. Yes, most of the devices now have the Always On Display but, the notification LEDs have made their place permanent and nothing can replace it.
Moreover, OnePlus have added a new feature which is called the Edge Lighting effect to overcome the lack of LED on the OnePlus 7 series smartphones. You can find much application that lets you use the edge lighting as a notification LED replacements. And in this post, we bring to you another one of the application. The NotifyBuddy app, which is developed by XDA member, HarshBoy99, that allows the user to use the edge effect as a notification LED.
So, without any further ado, let us get straight into the article itself;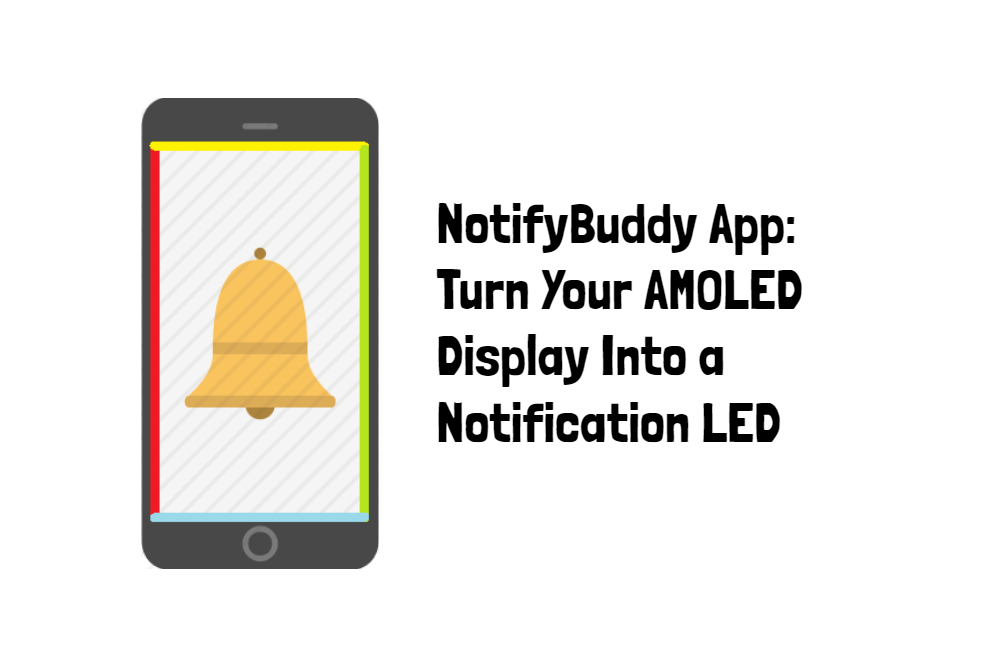 NotifyBuddy Application Features
The NotifyBuddy application is a very new application and is available for download from the Play Store. You can easily run this application on a smartphone that is running on Android Oreo and above. Moreover, there is a warning or some sort of advise that, to use the application on devices that has an OLED panel to avoid the entire screen to lit up. Also, the app is burn-in protected as the developers have implemented burn-in protection methods within the app as it shifts the notification lighting area to a new area every time any notification arrives.
To use the NotifyBuddy app;
You need to first disable the Ambient Display and battery optimization on your smartphone.
Grant notification access to the application.
Then open the application and select the apps from which you wish to receive notification using the NotifyBuddy app.
You can also set different colors for different applications.
Please note that this application runs continuously in the background, once activated. So, keep in mind that you might experience slight battery drain but, it won't be catastrophic.
Download NotifyBuddy App
You can download the NotifyBuddy application by clicking the link below directly from the Google Play Store;
[googleplay url="https://play.google.com/store/apps/details?id=com.xander.android.notifybuddy"]
Below are some screenshots of the application;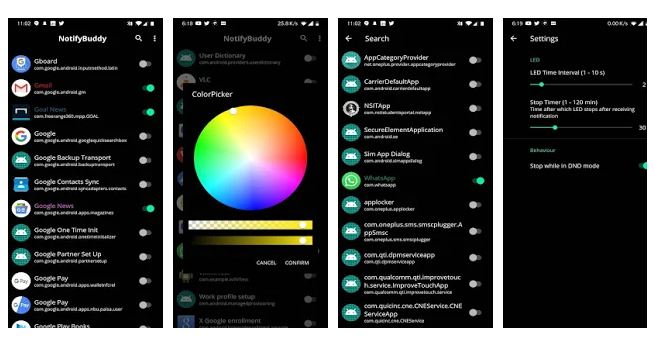 Conclusion
So, there you have it from my side in this post. NotifyBuddy is another one of those apps that use your screen as a notification LED. This application does a good job in those smartphones that do not offer a dedicated notification led. Let us know in the comments if you liked the app or not. Until the next post…Cheers!